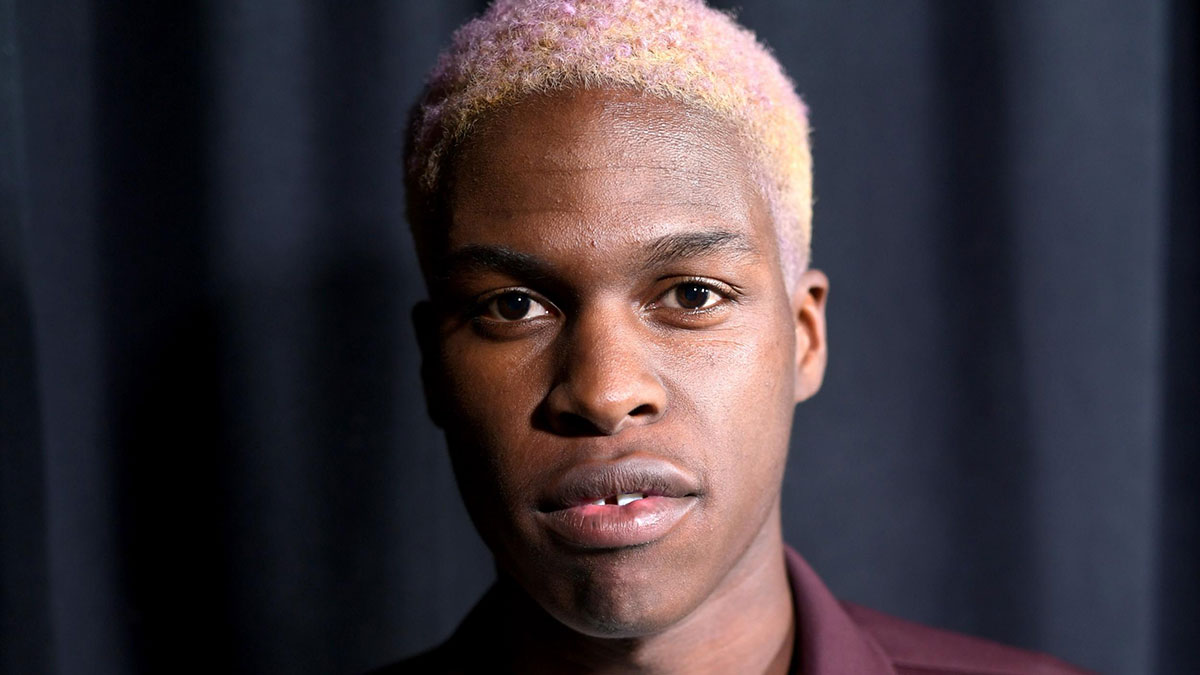 Turning against your own people can sometimes have adverse reactions to your success.
Just ask Daniel Caesar, whose sophomore album flopped like a balled up, wet paper towel after he boldly asked Black people to "cancel" him earlier this year.
It all started back in March when the facially challenged singer put on his captain save-a-hoe cape to rescue his friend YesJulz after she was rightfully dragged on Twitter for thinking it's OK for her, as a white woman, to wear a t-shirt with the N-word on it.
Then there's this line she rapped in a very terrible freestyle:
"Because my ass is fat and my skin ain't black, I'm the vulture they're huntin, and yet they never do nothin, they never give back, they keep killing blacks…"
In defending his melanin deficient friend, the guy with a face only a mother could truly love made some pretty ridiculous comments about how Black folks are way too sensitive and should be more like White people.
We're not going to repeat everything Black Gollum said (because he said a mouthful), but you can read all about it (and watch his IG Live video) here.
Cliffnotes: It was trash. But this is the part of his rant that really matters:
"I've said what I've said before and y'all tried to cancel me and I apologized like a bitch. I don't believe in that shit 'cause I think you guys are wrong and I think I'm right … and you can cancel me. Don't listen to my next shit if you think I'm shit … Make me broke, make me suffer for my opinion. I believe in it."

Anyone with good sense in their heads would know that condemning and alienating a group of people who make up the majority of your fanbase is career suicide, but unfortunately for Mr. Unfortunate Face, he didn't get that memo.
When his second studio album, Case Study 01, was released nearly two weeks ago on June 28th, industry insiders predicted it would sell only 3,000 copies (aka "pure sales"), which is already a pretty pitiful projection.
And according to our good friends over at That Grape Juice, the Canadian singer actually sold LESS than the predictions!
In its launch week, 'Case' moved a total of 22,000 units (a figure powered by 20,465 units generated on the likes of Apple Music, TIDAL, Spotify and Deezer) but only sold 1,635 copies….one of the lowest opening figures Billboard has ever seen.

As a result, it will spend its first week at #14 in the US after opening at #89 in the United Kingdom and #186 in Belgium.
Uhm. Wow. Ouch?
Now, mind you, Ceasar's debut album Freudian, released in 2017, received critical acclaim and earned him three Grammy nominations, as well as a trophy, for the song "Best Part" with H.E.R.
Of course, all of that was before the human eyesore begged Black people to cancel him. And it looks like he got his wish.
Meanwhile, Black Twitter's response to Dusty Daniel's album flopping has been a resounding "That's what your black ass gets," with some inquiring about his White homegirl's current whereabouts.
That's crazy. Daniel Caesar really messed up his career caping for YesJulz and she ain't even supporting him anymore.

— when (@DameFresh) July 5, 2019
@YesJulz is there a reason why you didn't promote the @DanielCaesar album? He literally ruined his career and lost his fanbase to defend you. Inquiring minds would like to know.#yesjuelz #danielcaesar pic.twitter.com/uwoIfls51Y

— Sarah SJ Simon (@sarahsjsimon) July 6, 2019
Daniel Caesar told black ppl to take notes from the winning team and cancel him if we disagree…now look at his album sells… pic.twitter.com/md6Fq5Eux5

— French Clown ? (@jacquesajones) July 5, 2019
Daniel Caesar: Go ahead and cancel me!

Black Twitter…. https://t.co/QeTNYw8pQM pic.twitter.com/4Tkw1Kj3iv

— Night Monkey (@KHomatose) July 5, 2019
I just keep laughing at the fact that Daniel Caesar aka Mr. Coon really got canceled, it's so funny to me pay back, pay back. pic.twitter.com/FrTLAGbaAr

— ??? ?? ??? ???? (@mothajay) July 5, 2019
Daniel Caesar really looked at YesJulz and thought "yes, this is the hill I'm going to die on"

— Are you with me lions? (@Clubsocs) July 5, 2019
Daniel Caesar thought he was gonna be alright after cooning and he only sold 3,000 copies pic.twitter.com/aOcHSaqyZR

— now she in distress (@dreisbae) July 5, 2019
Daniel Caesar legit said boycott him. Haven't listened to his music since.

— Hey Auntie Simone (@SimoneRaiis) July 5, 2019
I can't be disappointed in someone getting *exactly* what they requested.

— 972-Ask-Chad (@chadstanton) July 5, 2019
Heard Daniel Caesar album flopped lmao I guess you do need black people

— Black Don Draper (@_davidwalker9) July 5, 2019
Seems like it was just yesterday, when Daniel Caesar was telling black people to just be nice to white people and racism would stop, and that he didn't need black people to buy his albums ? #DanielCaesar pic.twitter.com/DP9ic5L5Gl

— ?? (@DopealiciousJ) July 5, 2019
As the old saying goes: "Be careful what you wish for because you just might get it."
Be the first to receive breaking news alerts and more stories like this by subscribing to our mailing list.