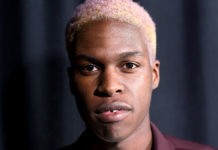 Turning against your own people can sometimes have adverse reactions to your success. Just ask Daniel Caesar, whose sophomore album flopped like a balled up, wet paper towel after he boldly asked Black people to "cancel" him earlier this year.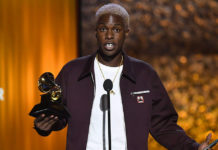 Daniel Caesar found himself on the wrong side of Black Twitter after he made some pretty ridiculous comments about how black folks are way too sensitive and should be more like wypipo.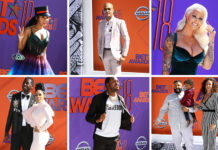 The 2018 BET Awards were held in Los Angeles Sunday night (Jun. 24) and the red carpet was filled with celebs posing for pics before entering the Microsoft Theater to enjoy the show.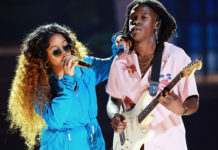 H.E.R. gained the full attention of everyone viewing this year's BET Awards with a performance of her single "Focus." H.E.R. also brought out Daniel Caesar during her set to perform their song "Best Part" together.