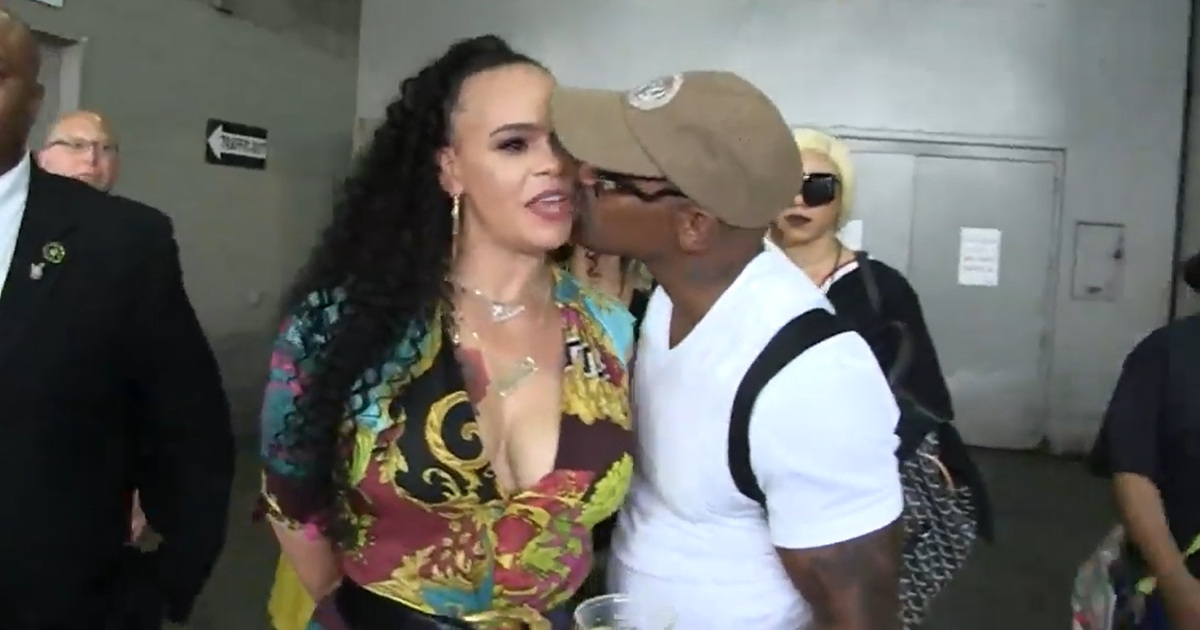 Well, that was an interesting encounter.
Stevie J and Faith Evans attempted to deflect breakup rumors, but the couple didn't seem too convincing.
"Da Jordans" are just days away from their 1-year wedding anniversary. However, last week the couple sparked speculation there was trouble in paradise after they unfollowed each other and posted cryptic social media messages.
TMZ caught up with Stevie and Faith on Monday (Jul. 8) while they were leaving the Essence Festival in New Orleans and asked about the rumors.
"What the hell did we do now?" Faith asked the reporter while also playing coy about unfollowing Stevie on social media.
Stevie tried to lean in for a kiss to dispel the rumors, but his wife quickly pulled away after a barely-there peck on the cheek.
Though the gesture was telling, Faith admitted she "thinks" she's in love. "You can't believe everything that you hear," she added.
Since last week's "trouble in paradise" rumors, Da Jordan's have re-followed each other on social media. Faith has a photo with Stevie as her Instagram avatar and Stevie recently praised his wife in an IG post.
"#DaJordans So grateful for another successful weekend, business as usual. Baby, a true performer & she burning all stages down," he wrote.
https://www.instagram.com/p/BzpGQjYl5A0/
Be the first to receive breaking news alerts and more stories like this by subscribing to our mailing list.