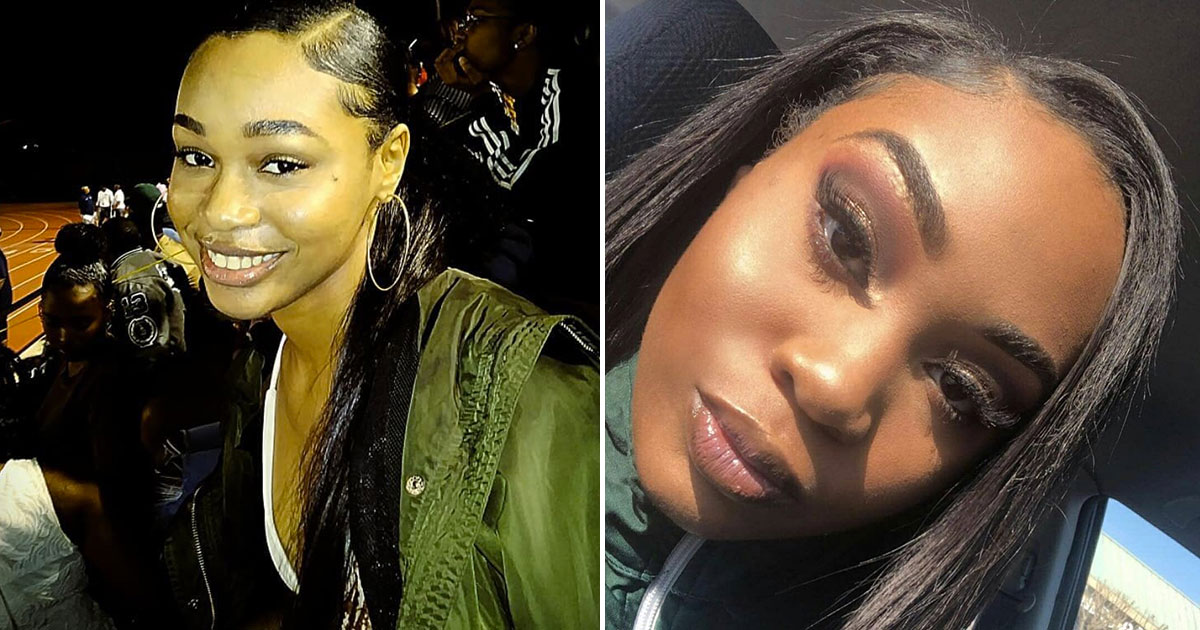 A DeKalb County high school student who recently joined the school's dance team died Monday (Jun. 10) after collapsing during summer workouts.
17-year-old Elyse Purefoy was at Arabia Mountain High School on the school's running track Monday when she passed out during their morning training, her father, Hank Purefoy, told Atlanta's WSBTV Channel 2 Action News.
After her friends noticed her passed out, Purefoy—a rising senior, according to her father—was rushed to DeKalb Medical Center, where doctors pronounced her dead.
The teen was described by her family as a happy and healthy young woman, and her mother is, in fact, a nutritionist, so needless to say, her sudden death came as a complete shock to everyone who knew her.
Hank Purefoy said Elyse had completed a sports physical prior to participating in the summer training at the school, and everything checked out. He said authorities are still investigating the cause and manner of his daughter's death.
"She was a beautiful spirit. We're going to miss her," Mr. Purefoy said.
Elyse's friends and family gathered outside her family's home in Stone Mountain where they spoke to reporters and honored the teen's memory.
"She was my first real friend that I made on my own. I've known her since first grade," Lauren Lindsay said.
Elyse's brother, Malik Purefoy, says he thinks there are two things that could have caused his sister's inexplicable death.
"One was that it was severe dehydration," he said. "Another one is that she had a heart problem."
According to Elyse's friends and family, along with her position on the dance team, she was also the captain of the cheerleading squad and stayed on top of her studies, maintaining a 3.9 grade point average.
The DeKalb County School district emailed a statement to parents and students that read: "The entire DeKalb County School District community, and especially the Arabia Mountain High School family, mourns the passing of a member of the school's dance team. Our hearts and prayers are with the family during this difficult time."
Lots of questions surrounding the sudden death of a beloved dancer at Arabia Mountain High in Lithonia. We're discussing the life of 17-year-old who died Monday morning while attending dance practice . pic.twitter.com/pkGjj2VZpX

— Michael Seiden (@SeidenWSBTV) June 10, 2019
Elyse's family has established a GoFundMe to help raise money for her funeral. Within 24 hours, more than 200 people donated nearly $8,000, exceeding the campaign's initial $5,000 goal.
According to a statement from the family on the page, Elyse's "heart just stopped working" and doctors tried to do their best to resuscitate her.
The page reads: "Today started just like any other day. I made you breakfast and lunch, and hugged you and told you to have fun at dance training. I smiled as I saw you and your brother get in the car to drive you to practice, but who could have known that you would not be coming home to us."
It continues: "The doctors did their best to bring you back but your heart just stopped working. Elyse you are a  beautiful spirit. And we will miss you so much.
"Thank you to everyone who has called, prayed and shown support during our time of bereavement. There are no words to describe the hurt and loss we feel."
Be the first to receive breaking news alerts and more stories like this by subscribing to our mailing list.