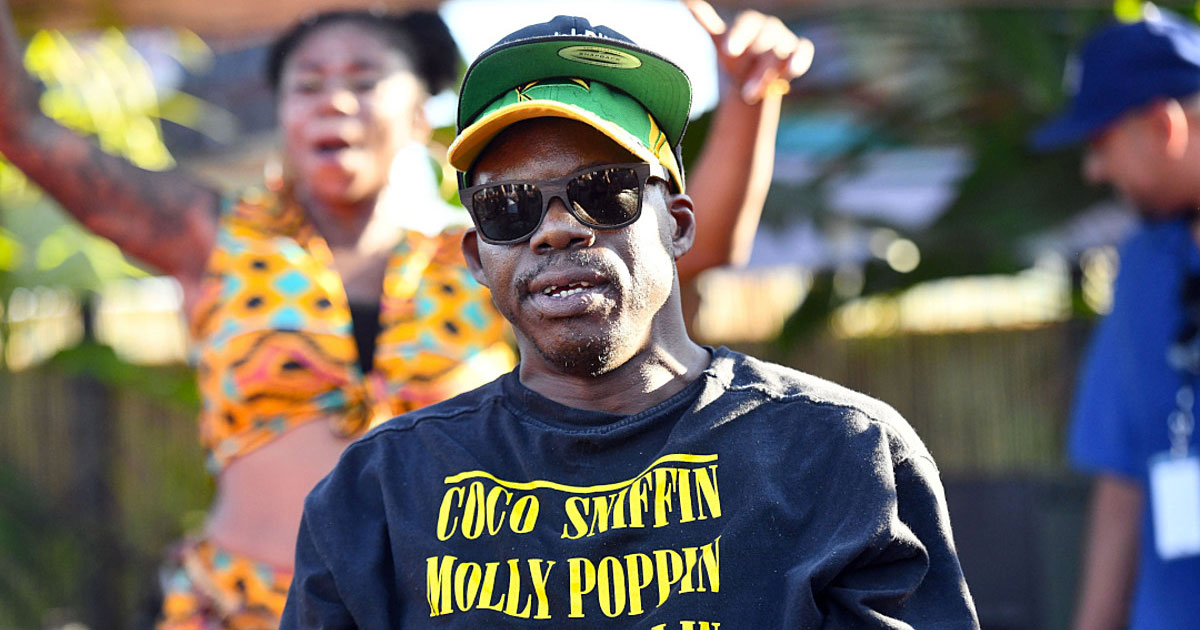 Bushwick Bill's daughter has released a statement regarding premature reports stating that her father had died … and it sounds like she's PISSED at his Geto Boys groupmates and other industry folks for helping the death rumors spread like wildfire.
Bushwick Bill's own daughter posted via the rapper's official Instagram account just moments ago, saying that her father is "fighting for his life" and "needs your continued prayers and support."
She also alluded to there being some beef between Bill and possibly his Geto Boys group members Scarface and Willie D, who were both quick to share the fake news that Bill had passed without verifying with his family members first.
"Certain people have been so quick to write him off as dead so they can capitalize off it, and it's messed up because yall really think these people care about him," she wrote. "There is no Geto Boys without Bushwick Bill. Please repost to help combat the fake news."
The message comes after premature reports that the 52-year-old rapper, who is currently battling pancreatic cancer, had died.
The death rumors were sparked by an Instagram post from Geto Boys frontman Scarface Sunday morning (Jun. 9) that read: "RIP Bushwick Bill."
Scarface wrote in another now-deleted IG post: "You will be missed big fella."
Other rappers like Bun B followed suit (he still, oddly, has the tweets referencing them up though), but they've all since deleted the posts after Bill's publicist revealed via TMZ that the rap icon is NOT dead and is "still alive and fighting cancer" in the hospital.
April 7. The last time I saw him. He was, is and will always be a legend. God bless his soul and his family. There will never be another. RIP Bushwick Bill. Geto Boys. https://t.co/KUfgxHSAQa

— Bun B (@BunBTrillOG) June 9, 2019
OG Bushwick Bill! #RIPBushwickBill https://t.co/xNys5re4rv

— Bun B (@BunBTrillOG) June 9, 2019
Celebrating his life today. #RIPBushwickBill https://t.co/Gl4UVDM4g6

— Bun B (@BunBTrillOG) June 9, 2019
Bushwick Bill was diagnosed with stage 4 pancreatic cancer in February, and last month, he told TMZ he was undergoing intensive chemotherapy treatments and hoped to get back on the road soon.
Bushwick Bill, along with his groupmates Scarface and Willie D, formed the Geto Boys in Houston back in 1998 and later signed a deal with J. Prince's Rap-A-Lot Records.
Just a few weeks ago, the rap trio was trying to put together a reunion tour, but plans fell apart at the last minute after Bill had a falling out with tour organizers, who he felt were trying to capitalize off his illness to sell tickets.
He said he especially didn't appreciate the tour's name: "The Beginning of a Long Goodbye: The Final Farewell."
The tour was canceled the night before it was due to kick off, but Bill said he wanted to do a 20-city solo tour called "Phuck Cancer," and he would donate a portion of the proceeds to those suffering from pancreatic cancer in each city.
Be the first to receive breaking news alerts and more stories like this by subscribing to our mailing list.