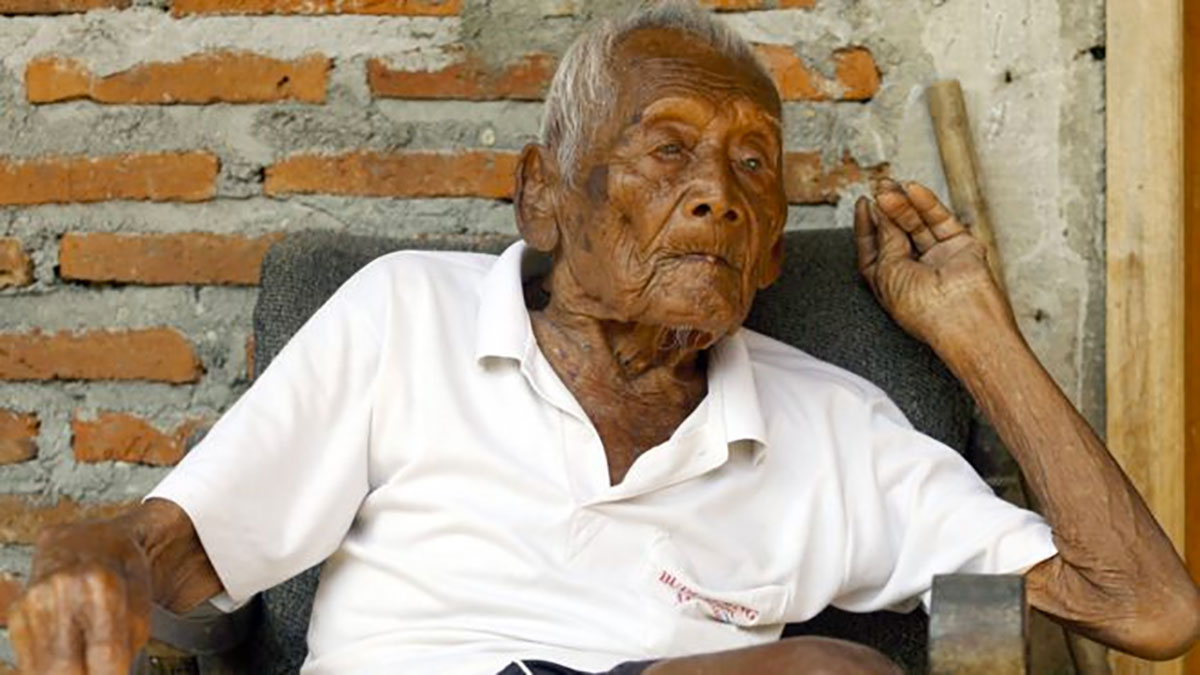 An Indonesian man who claimed to be 146 years old when he died may have been the longest living person in recorded human history.
According to a report by the BBC, a man named Sodimedjo—who also went by the names Mbah Ghoto and Grandpa Ghoto—passed away at his home in Central Java, Indonesia around May 1st, 2017.
Official paperwork states that Ghoto was born in December 1870, but because Indonesia only started recording births in 1900, his documentation is difficult to verify.
Officials spoke with the BBC, however, saying that they were able to cross-reference some of his documents and conduct interviews with Ghoto, and everything appeared to check out.
Ghoto was reportedly known as a great storyteller in his village, where he lived with his family. Locals would often listen to him tell stories of previous wars against Japan and Dutch colonizers.
Ghoto also reportedly outlived four wives and all of his children, as well as his 10 siblings.
He told the BBC he had "a long life because I have people that love me looking after me."
Ghoto was hospitalized in April 2017 after his health started deteriorating. Six days later, he reportedly insisted on checking himself out because he wanted to go home.
"Since he came back from the hospital, he only ate spoonfuls of porridge and drank very little," his grandson Suryanto told the BBC. "It only lasted a couple of days. From that moment on to his death, he refused to eat and drink."
Ghoto's grandson said Ghoto was buried in a local cemetery plot he purchased several years ago, and a tombstone that had sat beside his house for a number of years was placed above his grave.
"He didn't ask much. Before he died, he just wanted us, his family, to let him go," Suryanto said.
While Ghoto's age still has yet to be independently verified, his story, so far, hasn't been completely discounted.
If a third party is able to confirm Ghoto was really 146 years old at the time of his death, he will surpass the current world-record holder, French centenarian Jeanne Calment, who was 122 when she died.
Be the first to receive breaking news alerts and more stories like this by subscribing to our mailing list.