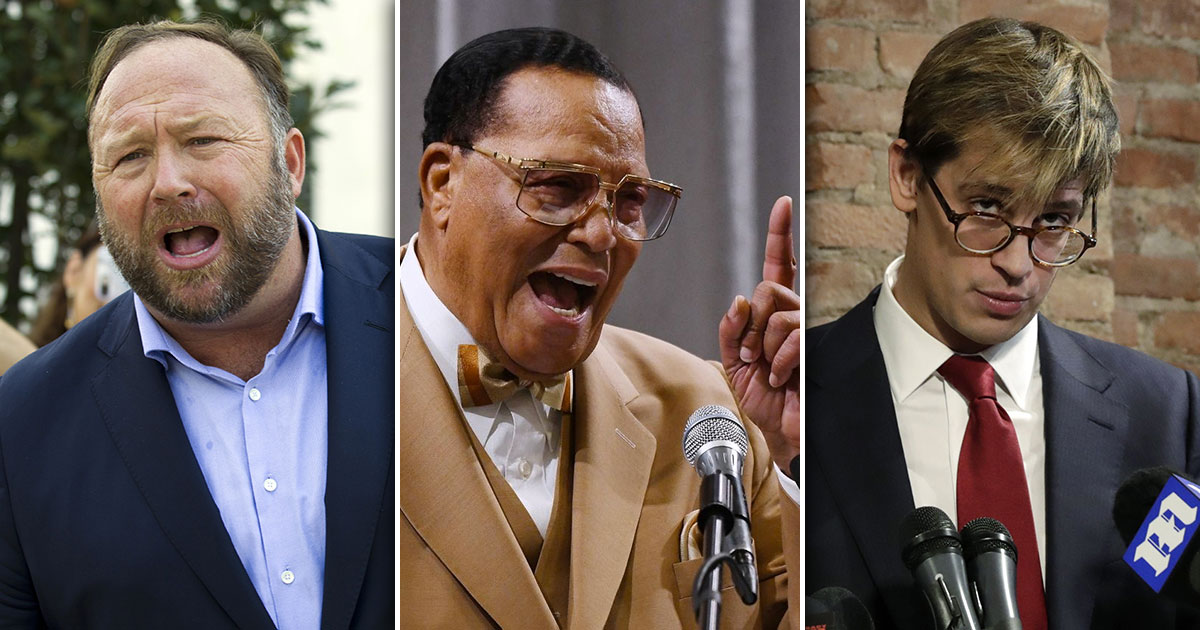 Facebook announced Thursday (May 2) that it has banned a number of "dangerous" high-profile figures—including Louis Farrakhan, Alex Jones, and Milo Yiannopoulos—from using its platform and network of apps and services.
Farrakhan leads the Nation of Islam, which is considered a hate group, and he's notorious for using anti-Semitic language.
Facebook is trying to rid its platform of fake news and hate speech, and Farrakhan, a "dangerous individual," according to Facebook, falls into at least one of those categories.
Farrakhan's personal and professional profiles have been deleted, along with the social media pages of his religious organization across Facebook's apps, including Instagram and WhatsApp.
Right-wing conspiracy theorist Alex Jones and his media outlet InfoWars were previously been banned from Facebook back in August 2018, but Jones kept his Instagram pages active. Facebook said they will now be deleting his Instagram accounts, leaving him with no social media presence.
Other "dangerous individuals" banned by Facebook Thursday included Paul Nehlen—an anti-Semite who unsuccessfully ran for Congress in 2016 and 2018—and right-wing media personalities Laura Loomer, Milo Yiannopoulos and Paul Joseph Watson.
"We've always banned individuals or organizations that promote or engage in violence and hate, regardless of ideology," a Facebook spokesperson told CNN Business. "The process for evaluating potential violators is extensive and it is what led us to our decision to remove these accounts today."
Be the first to receive breaking news alerts and more stories like this by subscribing to our mailing list.