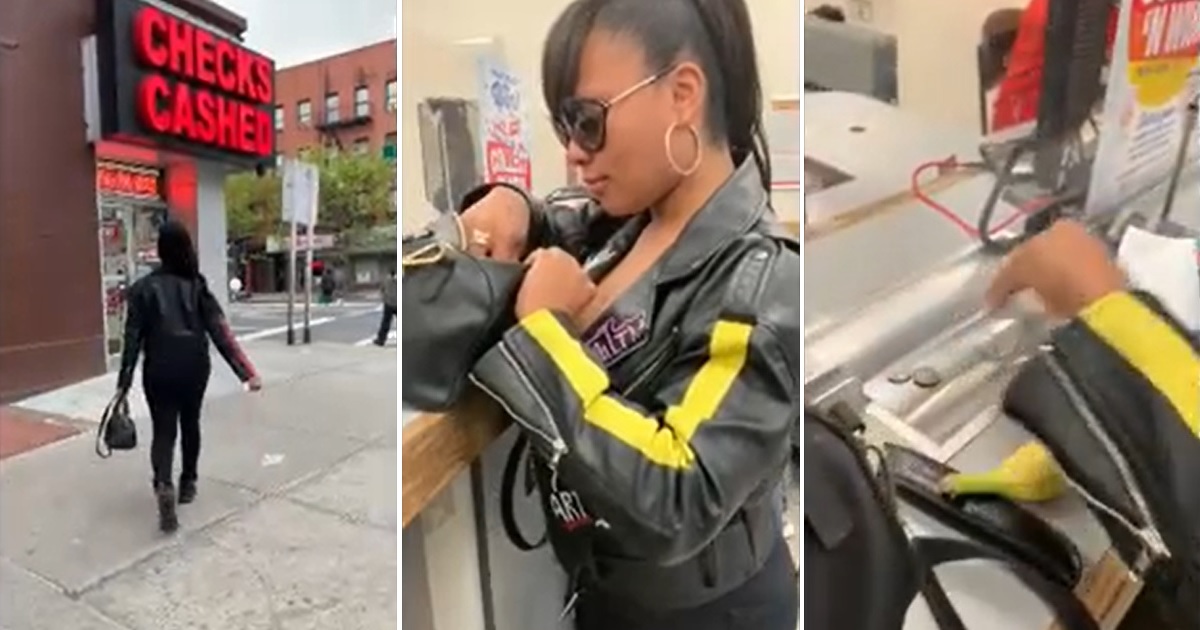 It looks like Teairra Mari just put herself on a payment plan to pay 50 Cent the $30K she's legally obligated to pay him.
In an Instagram video she posted on Monday, Teairra walked into a check cashing store to wire Curtis "50 Cent" Jackson some money via Western Union. Emptying out her pockets and purse, Teairra was able to scrape together $0.50!
"News Flash. Sh*t You Caught me Red Handed Curt…$29999.50 #Iaintgotit #WesternUnion #checkcashing," she captioned the video, which ended with a snippet of her new song.
https://www.instagram.com/p/Bw3SPZghlzB/
Since Teairra and 50 have been trolling each other for the past few months, you know the G-Unit rapper had to respond.
"Is this Teairra … didn't recognize her with out spunk on her face," Fitty wrote in a now-deleted IG post. "This is a blatant disrespect to the court. The Law, is The Law."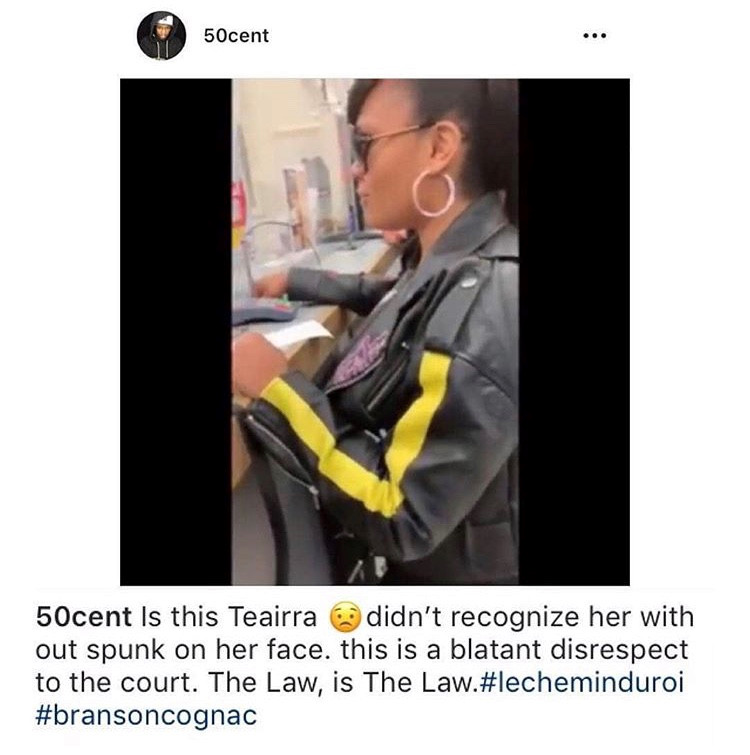 The "spunk" remark was definitely a low (FYI: "spunk" is British slang for semen), given this beef between them all started after 50 Cent shared images from her leaked sex tape in 2017.
Teairra had named 50 in her revenge porn lawsuit against her ex-boyfriend Akbar Abdul-Ahad. However, the case was ultimately dropped and a judged ruled that Teairra must pay $30K worth of 50's legal fees.
The Love & Hip-Hop: Hollywood star has repeatedly said that she doesn't have the money to pay Fitty, even dropping a diss track "I Ain't Got It."
50 retaliated by trademarking her catchphrase and releasing his own line of "I Ain't Got It" merch.
An arrest warrant was also reportedly issued for Teairra after publicly refusing to comply with the judge's ruling by not paying the money. However, she recently denied this (as well as his claims that he trademarked her "I Ain't Got" catchphrase) reporting in an IG post:
"Never believe a n***a named Curtisss… even if he is your favorite washed up old school rapper….Here is the real news: My Lawyers are all the way on point (the best), I never had an arrest warrant… and Spare Change never TRADEMARKED SH*T.. he's just trying to steal drip."
https://www.instagram.com/p/Bwn7M-_BZ5P/
So, yea, this war between Teairra Mari and 50 Cent doesn't look like it will be ending anytime soon.
Be the first to receive breaking news alerts and more stories like this by subscribing to our mailing list.