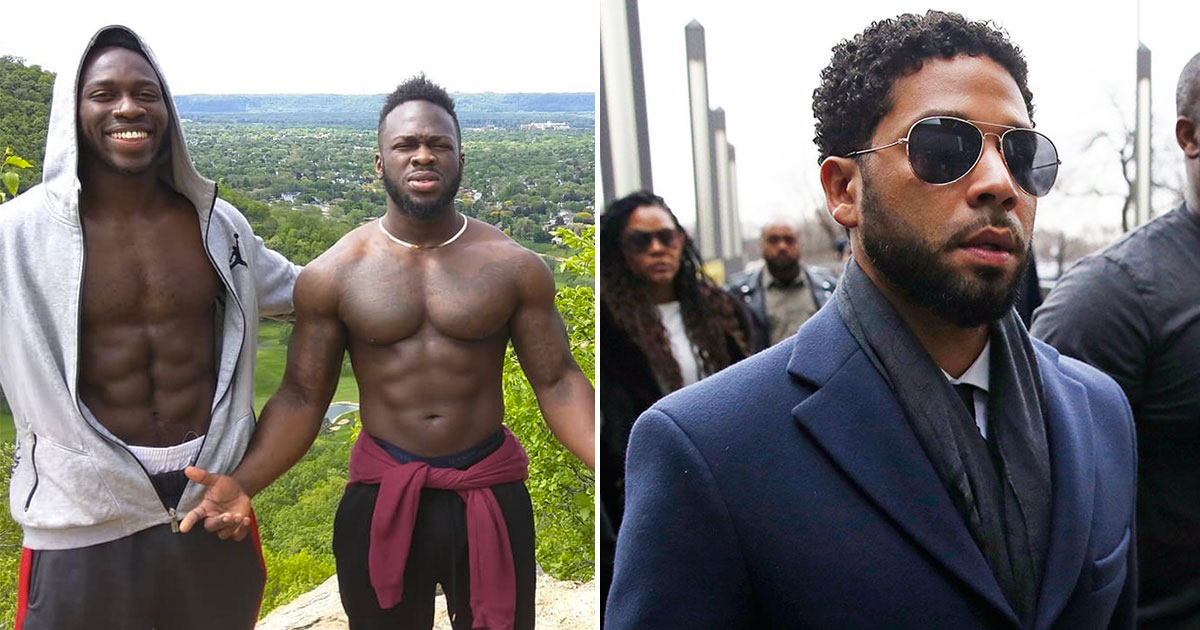 Abimbola "Abel" Osundairo and Olabinjo "Ola" Osundairo—the two brothers who say Jussie Smollett paid them to stage his hate crime attack—have filed a federal defamation lawsuit against the Empire star's team of lawyers, including celebrity attorney Mark Geragos.
The suit accuses Geragos and his law firm of lying to the media and trying to make it appear as if the Abel and Ola "led a criminally homophobic, racist and violent attack against Mr. Smollett," even though they allegedly knew that wasn't the truth.
The Osundairo brothers filed the lawsuit in Chicago federal court, claiming Jussie "used his clout as a wealthy actor to influence [the brothers] who were in a subordinate relationship to him and were aspiring to 'make it.'"
The suit says that when Tina Glandian (one of Jussie's attorneys) told all types of lies in her interviews with Good Morning America, Today and the Reasonable Doubt podcast after Jussie's charges were dropped.
The suit says Glandian lied about the brothers wearing whiteface during the attack and she also lied about them being involved in an illegal steroid tracking ring.
The lawsuit also claims that Glandian falsely claimed one of the Osundairo brothers "engaged in fornication with Mr. Smollett."
As for Geragos, the suit claims that he "repeatedly indicated that plaintiffs conspired to criminally attack Mr. Smollett, and by doing so, implied plaintiffs committed perjury" to the Grand Jury and conspired to make false statements to the Chicago Police Department.
The suit also claims that the brothers didn't know Jussie would be going to the cops because they were under the impression that he was just staging the attack for social media.
Abel and Ola Osundairo said they've "suffered significant emotional distress," humiliation, anxiety, damages to their reputation, and damages to current and prospective business relations as a result of the alleged defamation.
"We have sat back and watched lie after lie being fabricated about us in the media, only so one big lie can continue to have life," the brothers said in a statement. "These lies are destroying our character and reputation… Anyone who knows us knows we do not have hate, that is not who we are… We will no longer sit back and allow these lies to continue."
The Osundairo brothers are seeking punitive damages as well as lost income in the lawsuit.
Be the first to receive breaking news alerts and more stories like this by subscribing to our mailing list.