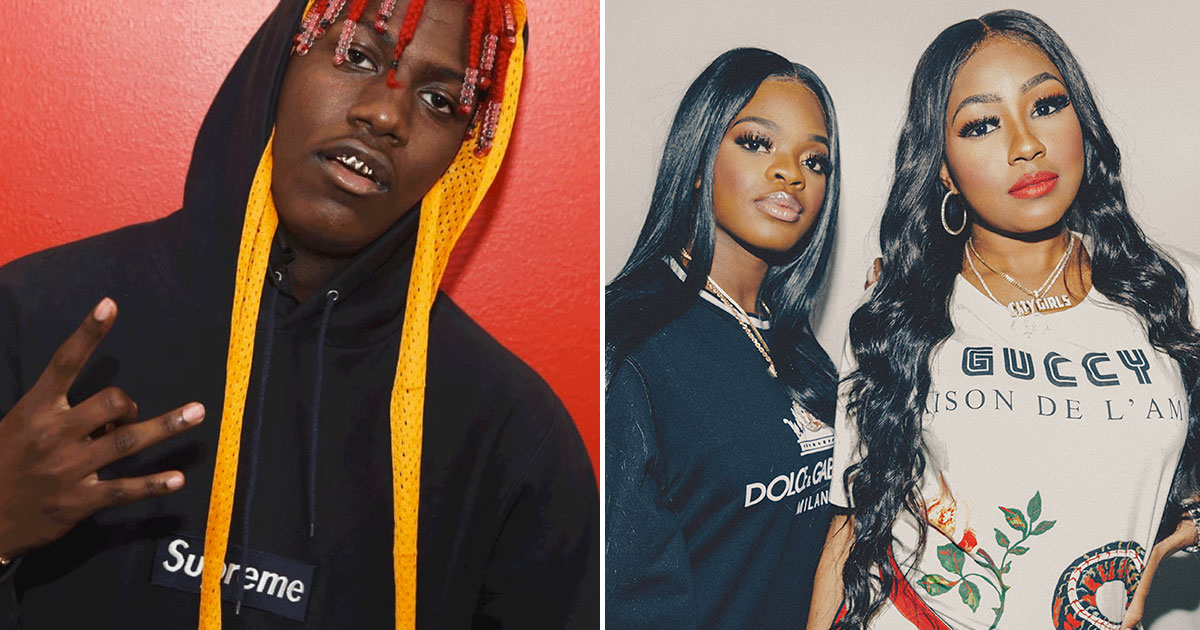 The next time you're turning up to City Girls' "Act Up," make sure you thank Lil Yachty for creating the smash hit.
During a recent interview with social media influencer Kerwin Frost, the "Broccoli" rapper revealed that, aside from JT's closing verse, he "wrote the whole song."
"One day I was in the studio with my best friend Earl and he played the beat and said 'write something for City Girls' and I was like 'okay.' And I just did it," he said.
Yachty is credited on the track alongside its producer EarlThePearl and City Girls member Jatavia "J.T." Johnson (City Girls' other member, Caresha "Yung Miami" Brownlee, doesn't have a writing credit), but he wants people to know that the majority of the song's lyrics came from him.
"[People] said 'he might have said one thing in the studio and they credit him.' I wrote the whole song, except J.T.'s last verse," Yachty said. "But everything that everyone is singing, I wrote the whole thing."
Yachty, who is signed to Quality Control along with City Girls, went on to explain his writing process.
"I just thought like them. I know them personally, and I know what women like to hear," he added. "What's some like, raunchy sh*t? I just started saying it, and before I went in the booth I said 'no homo, y'all' because all my boys was in the room. And I started saying crazy sh*t. But I came out and I was like, 'Y'all watch, this is about to blow up."
And Lil Yachty's prediction was correct.
"Act Up" is currently in its sixth week on the Billboard Hot 100, rising to a new high of No. 40 this week. Though the song has yet to top the duo's Cardi B collaboration "Twerk," it's already City Girls' highest-charting single without a feature.
Yachty said that this is his first time writing a song for another artist.
"I always wanted to write a song for somebody. And I did it, and when it blew up I felt so good," he said. "Because people always try to discredit me. So when I seen it, I realized now I get my credit a different way."
Since then, he said he's working on more songs for other artists that are coming out soon.
"That's something that I'm getting into now," he said. "I'm about to start doing writing camps for different producers. I write sh*t all the time… I can think like other people. That was a real fun experience for me, and it was most fun when it leaked to the public. I spent a few days just reading people's responses, because I didn't speak on it, I didn't say anything."
Be the first to receive breaking news alerts and more stories like this by subscribing to our mailing list.