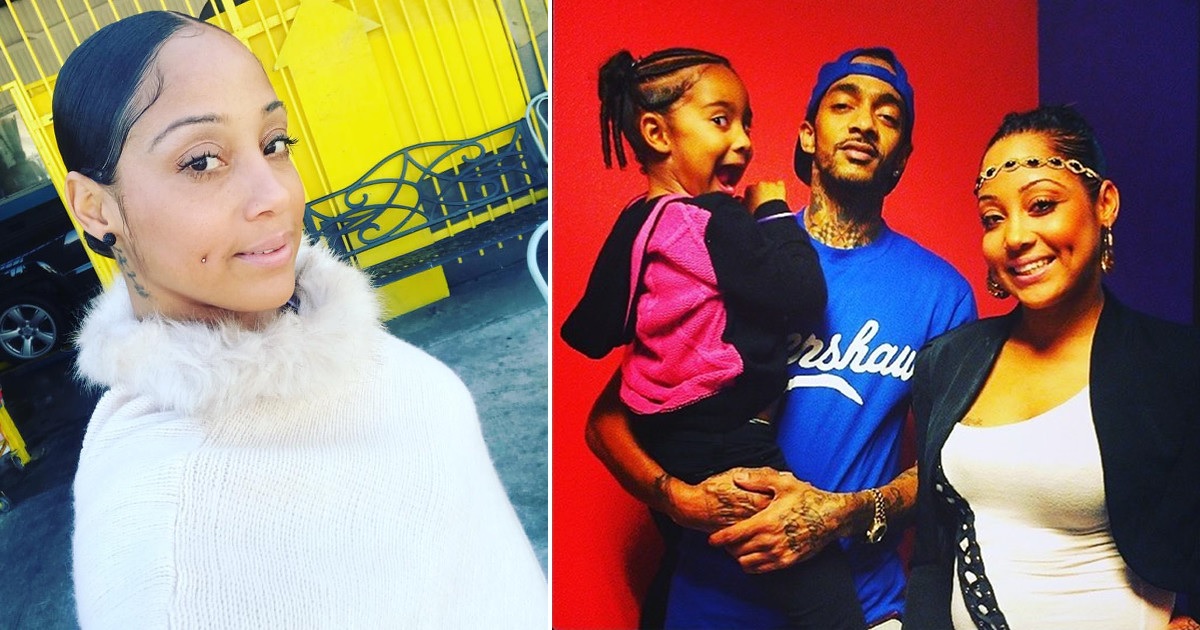 Tanisha Asghedom, the mother of Nipsey Hussle's oldest child, publicly mourned the slain rapper for the first time since his death.
Asghedom broke her silence over the weekend with a simple, yet poignant message to her former love. The Instagram post featured an altered picture of Asghedom, Hussle, and their daughter Emani on a beach.
She wrote:
"I LOVE YOU ERMY U NO WHEN IM MAD AT YOU ITS ERMIAS Joseph I love you so much"
Given Asghedom's closeness to Hussle and his family, many wondered why she didn't attend his star-studded memorial service at L.A.'s Staples Center. And even though she's grieving like everyone else, her brief IG tribute to Hussle brought out the trolls.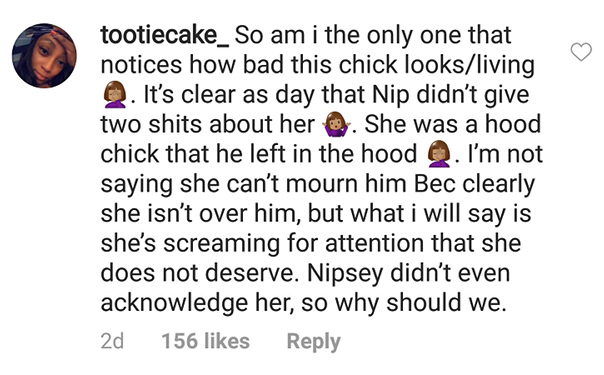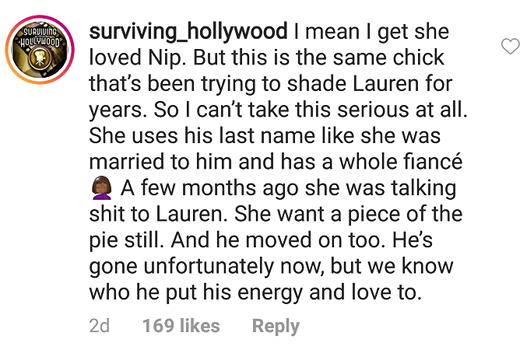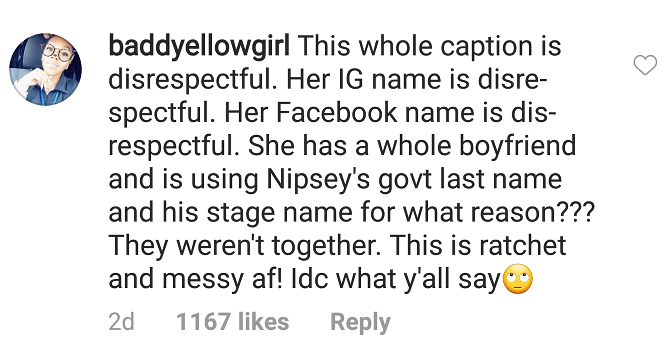 Tanisha and Hussle—whose birth name was Ermias Asghedom—were in a serious relationship for several years that began prior to Hussle's fame. The two welcomed their daughter in 2008.
Tanisha even took on his last name, Asghedom, even though the couple was never married. She also adopted his stage name, choosing to go by "Chyna Hussle."
She remained close with his family after their break up. "This has been my family what the fucc u thought," she wrote on an IG post in 2017 featuring Hussle's father and brother. "I'll always have their bac," she added.
Despite a few a trolls and being mostly overlooked by the media, some of Hussle's fans and have taken the time show love and express their condolences to Asghedom on social media as she mourns the loss of her child's father.
I definitely feel for Emani's mom Tanisha as well. To have been through the trenches w/ the nigga and raise his first born and only daughter.. y'all know how girls be about their daddies!

— LongLiveNip? (@Enhance_ur_ique) April 12, 2019
My prayers goes out to the mother of #NipseyHussle first child as well @chynahussle Together or not, I can't imagine the helplessness she's feeling watching her daughter go through this heartache!

— Identity Theft (@luvlessgrndmore) April 12, 2019
Don't nobody acknowledge the first baby mom so I wanna send my condolences to sis as well. They supposedly was together for 10 years. I'm sure they had a lot of great memories regardless of them not being together before his death. Prayers to Emani, and Lauryn and Tanisha ?? pic.twitter.com/nDd9ECy458

— Kam ? (@simplykamri) April 11, 2019