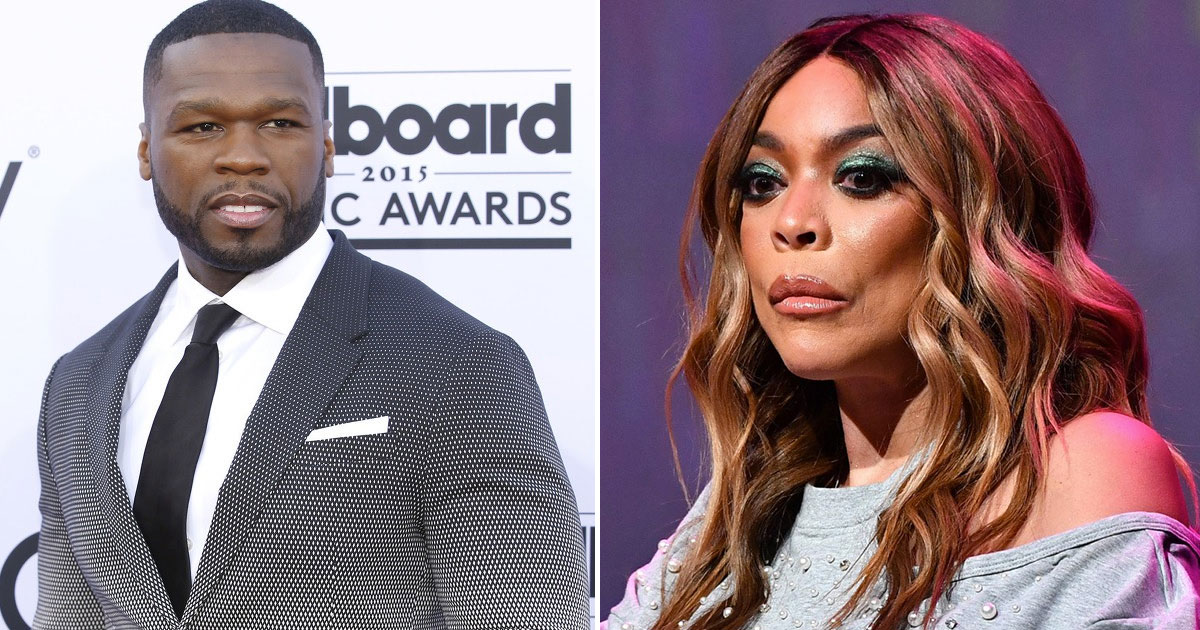 While even the harshest Wendy Williams critics have shown the outspoken host some love and support in recent weeks, 50 Cent is not one of them.
Just hours after learning the host had filed for divorce from her husband, Fif wasted no time trolling her on social media. He posted an unflattering pic of Williams with her eyes bulging out.
"What the f*ck kinda Crack make you look like this," Fitty wrote, and clear reference to Williams past addiction to cocaine and her recent stent in a sober living house.
https://www.instagram.com/p/BwJ0kFJHLtj/
Fif then shared a Daily Mail TV clip that detailed Williams' marital woes in-depth. The report claimed that Williams' husband told his alleged lover that he couldn't leave his wife due to financial reasons.
"So when she look like ET, she gotta pay all the bills," 50 wrote on Instagram.
https://www.instagram.com/p/BwJ3QAunFjf/
The beef between and 50 Cent and Williams has been well-documented for several years.
Among many things, Williams has questioned the rapper's sexual orientation and dragged him on her show for not wanting to pay child support.
In retaliation, Fitty often makes fun of Williams' looks, drug use, and marital issues.
Fifty clearly has a lot of time on his hands because Williams isn't his only target.
Just yesterday, he trolled singer Teairra Mari by trademarking the catchphrase she's been using against him—"I Ain't Got It"—and unveiling his own line of merchandise.
Be the first to receive breaking news alerts and more stories like this by subscribing to our mailing list.