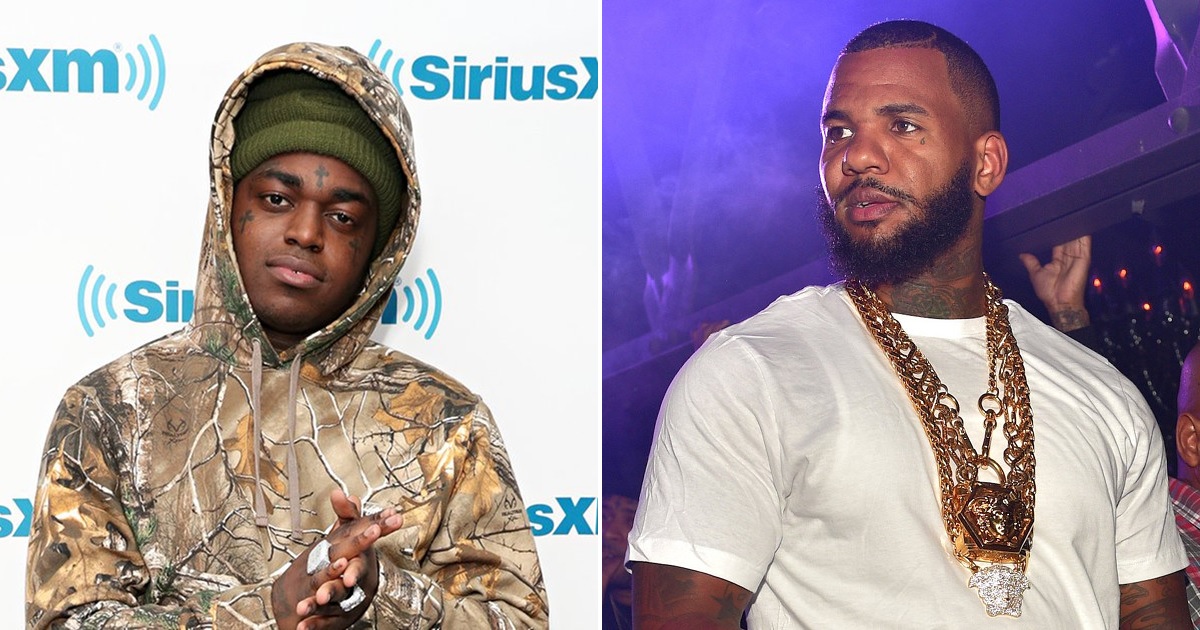 Even though basically all of social media has explained to Kodak Black that he was way out of line for his comments about Lauren London shortly after Nipsey Hussle's murder, the rapper is still popping off at the mouth over the criticism. His latest target: The Game.
Kodak hopped on Instagram Live and let it be known that he doesn't care about what Game had to say because of his alleged stripper past.
"50 [Cent] grabbed that boy off the pole," Kodak said before directly addressing Game.
"You was a booty shaker, you was a male stripper. 50 Cent had to come get you off the pole like what you talkin' bout. Yo, leave me alone. Stop talking about me. If Lauren ain't said nothing, y'all need to leave me alone."
https://www.instagram.com/p/BwD8c11gX6l/?utm_source=ig_embed
Kodak was rightfully called out by social media and fellow rappers last week after stating that he would give London, Hussle's girlfriend, a year of "crying and sh*t" before trying to shoot his shot.
"Lauren London that baby, though. She about to be out here single," Kodak said. "She's finna be a whole widow out here. I'll be the best man I can be for her. I'll give her a whole year. She might need a whole year to be crying and sh*t for him."
Following the insensitive comment, Game took to his Instagram to advise Kodak to keep London's name out of his mouth.
"This is to Kodak Black or anybody disrespecting my n***a's legacy, his family… Keep my n***a name out your fucking mouth, n***a," he said. "Keep his girl's name out your fucking mouth, n***a."
The Game has a message for Kodak Black pic.twitter.com/kpKDNL59Oe

— BallerAlert (@balleralert) April 7, 2019
T.I. also publicly shared his thoughts on Kodak's comments.
"Hey, Kodak Black: You outta pocket," he said. "Fix that sh*t—quickly, expeditiously."
Kodak's response to Tip was "dude just wants first dibs on her."
Given the immediate backlash, he made an extremely poor attempt at an apology to London.
"If I disrespected you, Lauren London, in any shape or form, I'm sorry, even though I didn't"
Le sigh. The man —who is currently facing rape allegations—clearly just doesn't get it.
Be the first to receive breaking news alerts and more stories like this by subscribing to our mailing list.