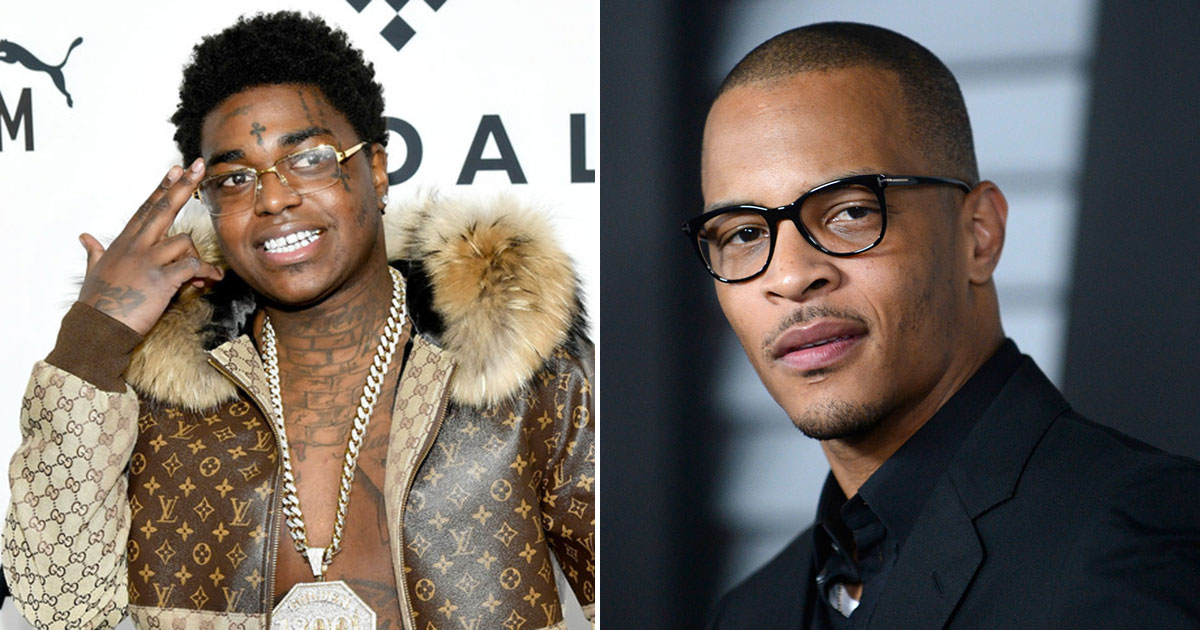 Kodak Black ruffled a lot of feathers when he said he was going to holler at Lauren London after giving her a year (or two) to cry over her boyfriend Nipsey Hussle's murder.
One of his most outspoken critics was T.I., who said to Kodak in an Instagram video: "Hey, Kodak Black: You outta pocket, n***a. Fix that shit—quickly, expeditiously."
In addition to publicly calling Kodak out, T.I. also removed Kodak's exhibit at his Trap Museum in Atlanta, which didn't faze the "ZEZE" rapper not one bit.
In fact, this was Kodak's exact response to the news: "Rest in peace Shawty Lo. F**k that p***y ass museum, bitch. I ain't give y'all permission to put me up there anyway, bitch."
https://www.instagram.com/p/BwCsNkxnZq-/
And now, Kodak Black is doubling down on his disrespect of T.I. by claiming that the Atlanta rapper's reasoning behind coming after him over his Lauren London comments were impure and had nothing to do with respect for Nipsey Hussle at all.
"Dude just wants first dibs on her," Kodak said about T.I. in a recent Instagram Live video.
The video's poor quality makes it hard to hear the rest of what the Florida rapper says, but he makes it clear that T.I. just "wants first dibs" by repeating the statement multiple times before telling to rap elder to "eat a baby d*ck."
https://www.instagram.com/p/BwDiJaVhBw1
Kodak's theory is interesting, considering Lauren London did play T.I.'s girlfriend in "ATL." But that movie is more than a decade old, and if T.I. really wanted Lauren London, he probably would have made a move years ago before he got married to Tiny in 2010 and before she got into relationships with Lil Wayne (who T.I. is good friends with) and, more recently, Nipsey Hussle.
The fallout from Kodak Black's comments regarding Lauren London and Nipsey Hussle has been swift. In addition to T.I.'s reaction, Real 92.3's Big Boy and Power 106 both banned Kodak's music from their station until he issues a proper apology.
Kodak previously made a poor attempt at an apology by saying "If I disrespected you, Lauren London, in any shape or form, I'm sorry, even though I didn't."
Be the first to receive breaking news alerts and more stories like this by subscribing to our mailing list.