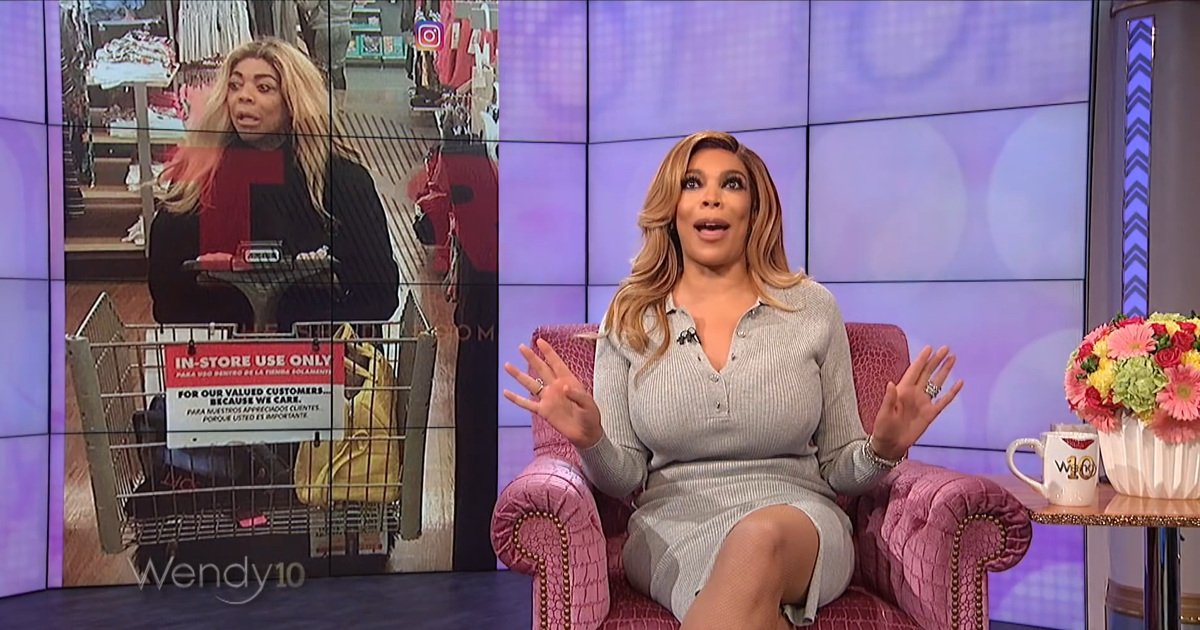 Wendy Williams returned from her one-week hiatus swinging.
The talk show host spent the first moments of her show fending off reports that she was looking "frail" while riding a Walmart scooter at 4 a.m. over the weekend.
"One of the best things about being truthful to yourself and truthful to you and having your own show is I can come on and dispel my own rumors. The headline was, 'Poor, lonely Wendy needs a hug.' Then it said, 'She looks frail, she was by herself.' By herself?"
First reported by Radar Online, several blogs noted Williams' disheveled look, while eyewitnesses claimed she was "frantic" while shopping.
Williams took over seven minutes of Monday's show (Apr. 8) addressing the viral moment.
"You know I have the Graves' disease, where I have pressure by my eyes. Sometimes my eyes go like this. Right? They caught me with an eye pop, also. She was wearing a robe. Yep, a Wendy Show robe. It was 4:00 in the morning in Ellenville, New York. What do you want me to wear? A ballgown?"
The 54-year-old revealed that she went camping in upstate New York with a few supportive girlfriends from the sober house where she's currently seeking treatment. The group made an early morning stop at Walmart and used the scooters because there were few shoppers.
Williams shared a few details of her camping adventure, including photos of herself riding an ATV and holding .22 shotgun (only for photo op purposes, though).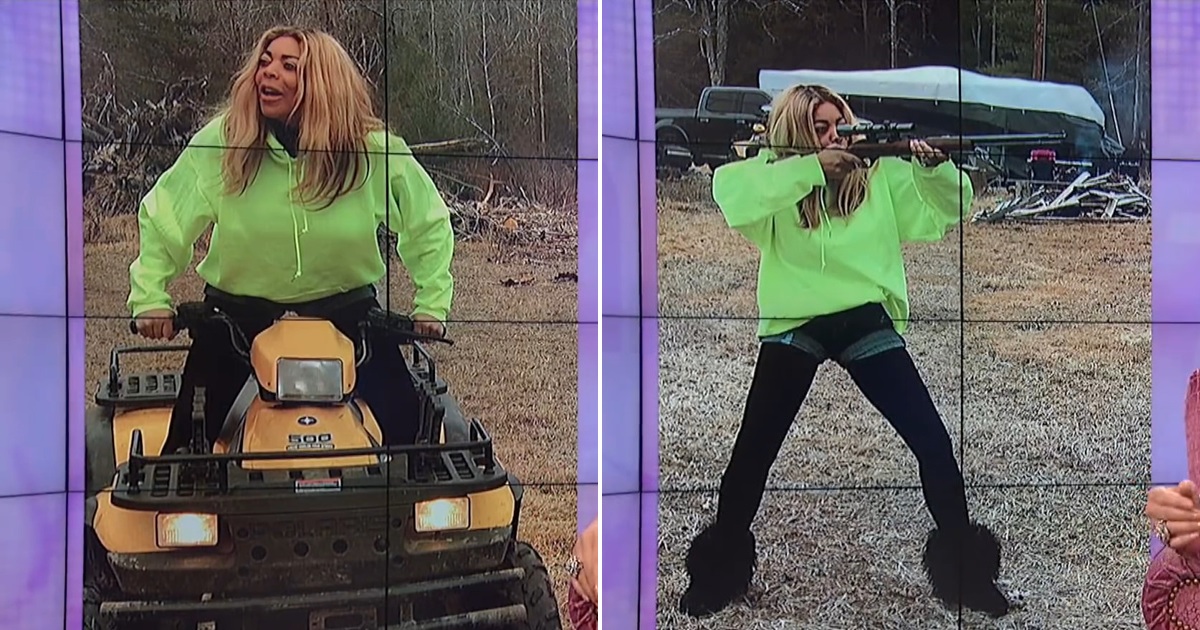 The gossip queen has typically stayed mum when her own personal life hits the rumor mill.
However, after a nearly two-month hiatus and amid countless rumors regarding her marriage, sobriety, and health, Williams has been opening up to her audience in recent weeks. Last month, she bravely revealed that she's been living in a sober house seeking professional treatment for past addictions.
"There is such a stigma to substance abuse," she said on Monday's show. "Everybody thinks it's going to be the bum on the corner or whatnot and whatnot… Sometimes you just need to go someplace and get one with your sobriety and your 12 steps."
Be the first to receive breaking news alerts and more stories like this by subscribing to our mailing list.