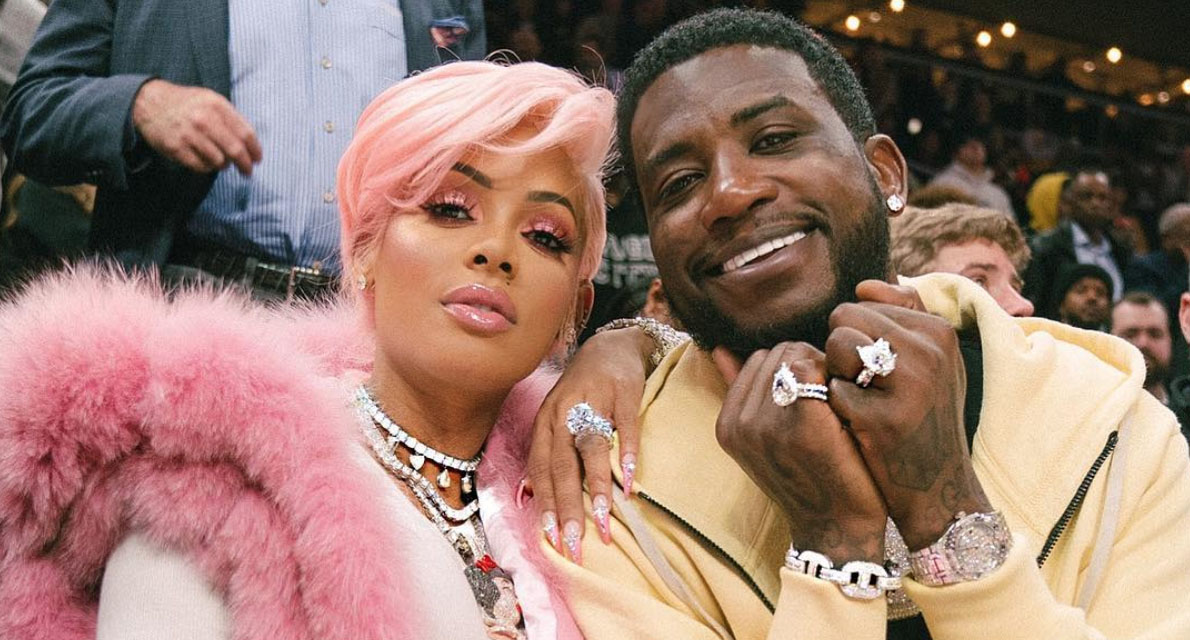 There's no doubt that the fit, healthy and wealthy Gucci Mane of 2019 is on a glow-up that the bloated, drugged out former version of himself that we knew before 2016 could never have dreamed of.
And while Gucci Mane's baby mama, Sheena Evans, is happy that he's living his best life, she wants him to come off some coins as a result of his good fortune.
According to reports from The Blast, Ms. Evans is at her wits' end with Gucci Mane and is demanding that he be locked up for failing to pay her legal fees in their recent child support case.
According to court documents obtained by The Blast, Sheena Evans claims Gucci was ordered to pay $2,495 to cover her attorney's fees but he has failed to do so. She calls his failure to pay "outrageous and egregious" and "another willful disregard for this Court's authority."

"Not only has the Respondent demonstrated that he has no concern for the authority of this Court," Evans' attorney writes, "or for the deadlines set by this Court, Respondent has also exhibited an alarming disregard of the consequences of his contemptuous behavior. He could care less."
I mean, the amount of money she's asking for is couch change for Gucci so clearly his decision to fail to pay is more out of principle than any lack of funds.
The couple share a son named Keitheon and Gucci's current child support rate has been set at roughly $2,000 a month since 2011, based on his then monthly income at the time of $24,000.
Evans, smelling blood in the water, went back to the courts in August last year to ask for a raise and demanded Gucci pay her a whopping $20,000 per month in child support, given his lavish 2016 wedding to Keyshia Ka'oir.
So far, the court hasn't ruled on Evans' request, but Gucci can't ignore his way out of this situation, so I have a feeling that child support is gonna get raised whether he likes it or not.
Be the first to receive breaking news alerts and more stories like this by subscribing to our mailing list.