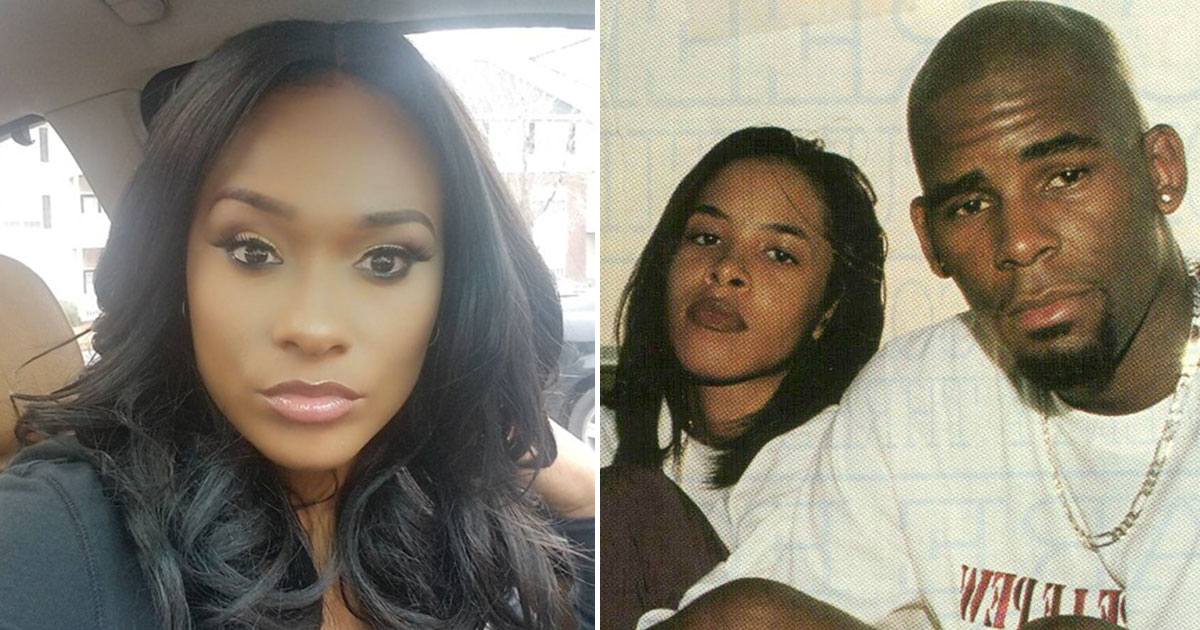 As if R. Kelly's relationship with Aaliyah wasn't already disturbing enough, Lisa Van Allen—one of R. Kelly's accusers who described his alleged abuse in Lifetime's Surviving R. Kelly docu-series—says that R. Kelly admitted to her that he not only impregnated Aaliyah, but also had a sexual relationship with her mother.
According to Allen, Kelly was sleeping with Aaliyah and her mom, Diane Haughton, at the same time.
In a recent interview with VladTV, Allen said that back when she was dating R. Kelly, when she was 17 years old, Kelly confided in her about a number of things, including his past sexual abuse and his inappropriate relationship with Aaliyah.
Allen explained to Vlad TV:
"He actually stayed at their home in Detroit, and her mother actually was sexually attracted to him as well, and he said when Aaliyah went to sleep … he would go in the living room and him and her would do sexual acts on the couch while Aaliyah was sleep in the bedroom."
Allen also confirmed that Kelly falsified marriage documents to show that Aaliyah was 18, instead of her actual age, which was 15. Kelly was 27 at the time.
Allen said the only reason R. Kelly and Aaliyah got married was because "they felt like if he was married to her and if he said he thought she was 18, that he wouldn't be charged if someone found out she was pregnant until they were able to get the abortion and get [the marriage] annulled."
Allen was adamant that her revelations came straight from the horse's mouth.
"This came out of his mouth," she said. "I could take a lie detector test to this, this is what he told me."
Be the first to receive breaking news alerts and more stories like this by subscribing to our mailing list.