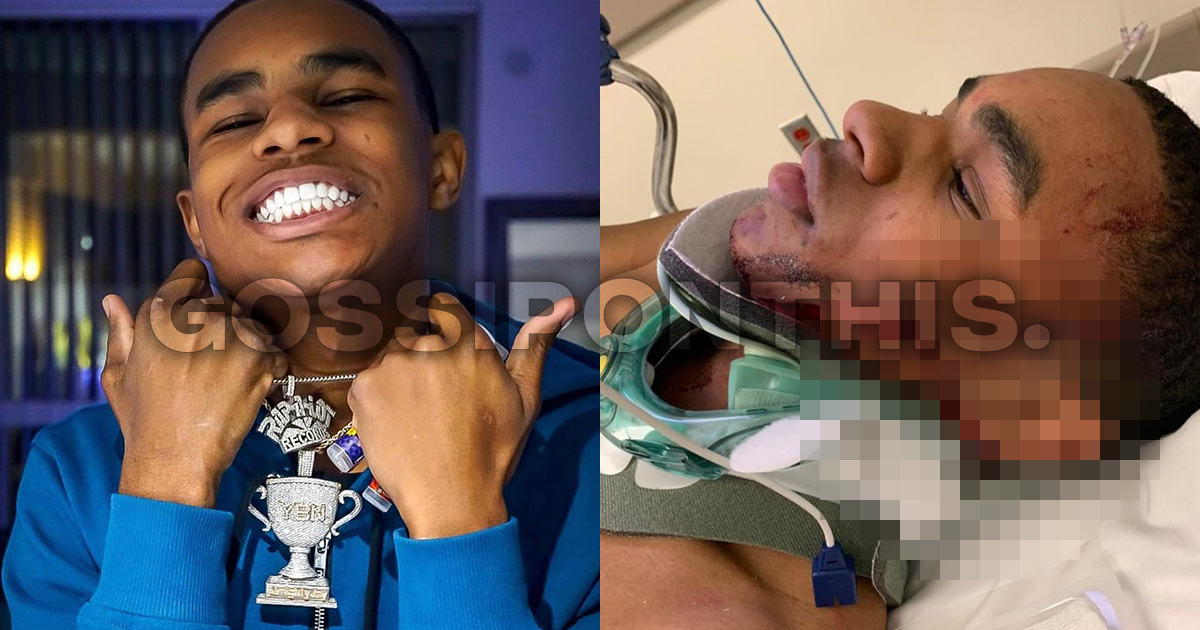 Earlier today, we told you about how YBN Jay Almighty was robbed and jumped in New York last night by a bunch of goons … and now we have a VERY GRAPHIC photo showing the extent of the rapper's injuries, and it's pretty horrific.
The 19-year-old rapper, who is the ex-boyfriend of serial dater Blac Chyna, was pictured lying on a hospital gurney wearing a neck brace and with very serious injuries to his face.
We've censored the photo above, but you can see the full photo if you keep scrolling.
In the uncensored photo (below), you can clearly see two deep gashes (one VERY deep) on the side of the rapper's face, along with various cuts and bruises. From the looks of it, he's going to need A LOT of stitches.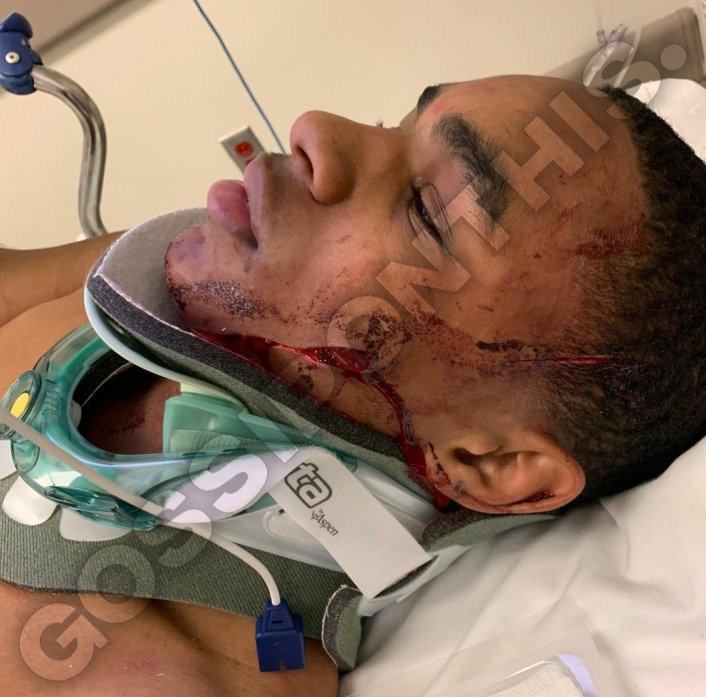 TMZ reported that YBN Almighty Jay was involved in TWO separate physical altercations Friday (Mar. 8). The one we showed you was the second one. Here's the footage of the first (and a little of the second):
And here's the full video we showed you of him getting jumped and robbed:
According to TMZ, the first brawl happened outside of a Saks store in Manhattan.
Jay was shopping with friends when another up-and-coming young rapper, Lil Tjay, walked in with his crew. Witnesses said both sides exchanged words and then things quickly turned physical.
The fight eventually spilled out into the street (as seen in the first video), and later, when Jay was separated from his boys, you can see him getting kicked in the head and the back(seen in the second video) by two different guys.
The guys who jumped Jay took off with his wallet, his YBN chain and his shoes. Someone even posted this photo of his driver's license on Snapchat.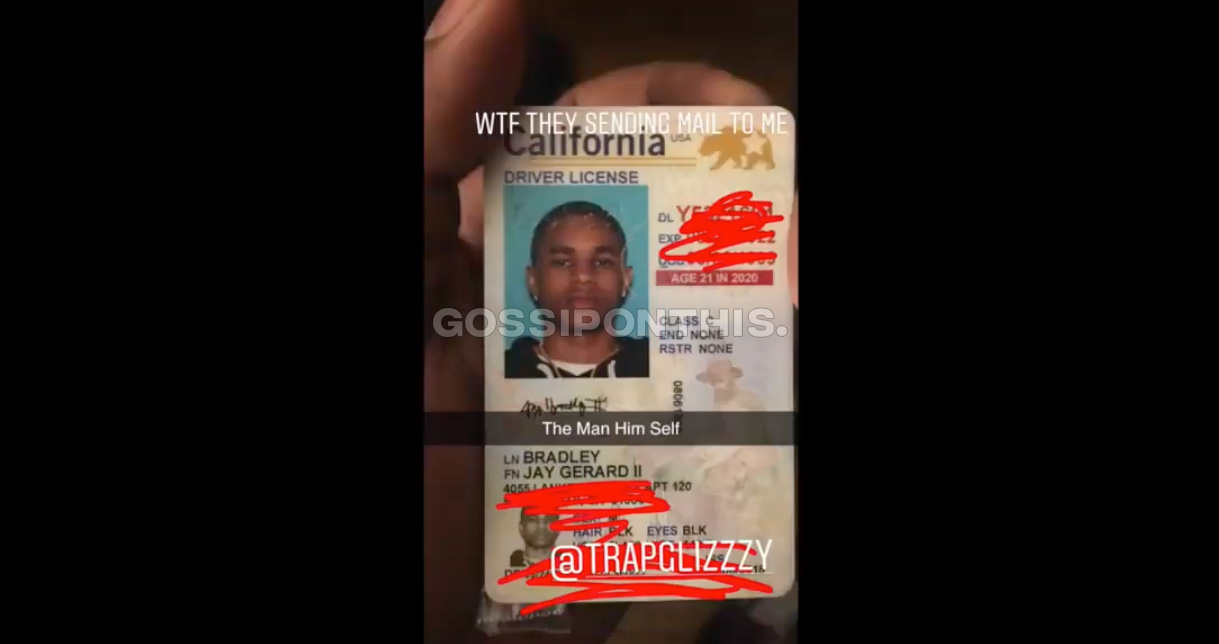 The police were called, but neither side wanted to report a crime.
Later, the guys who robbed YBN Almighty Jay took to social media to show off the chain they stole from him.
https://www.instagram.com/p/BuyyW0Yg3cv/
Be the first to receive breaking news alerts and more stories like this by subscribing to our mailing list.