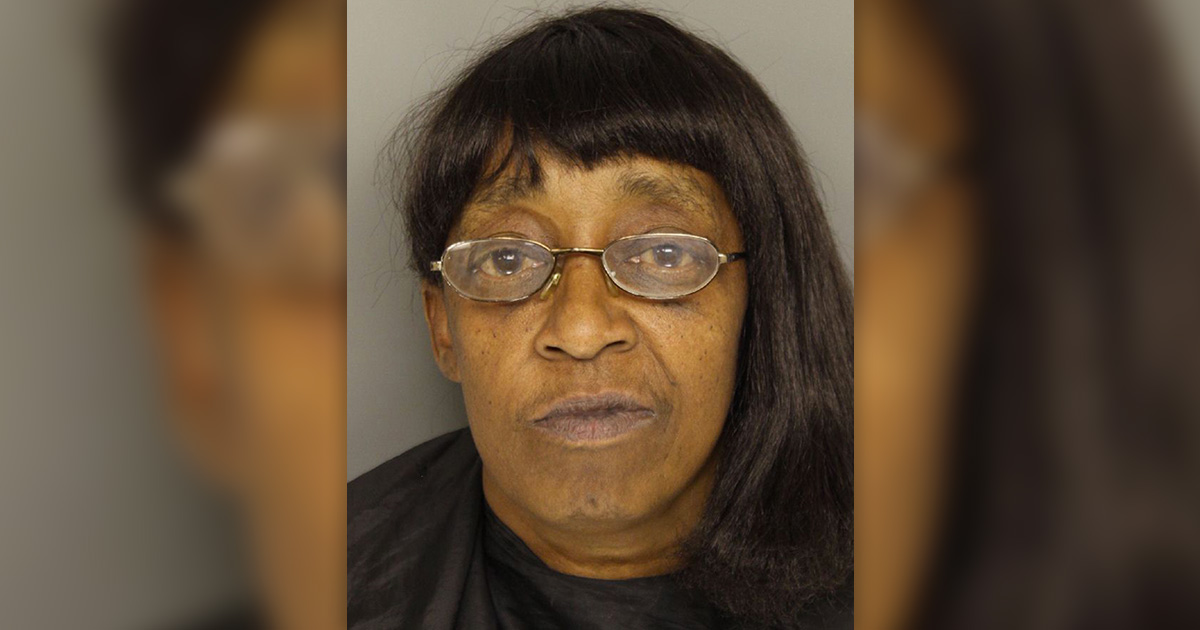 Police in Greenville, South Carolina said that a grandmother who was believed to have gone missing with her 16-month-old grandson was arrested after they found out she took the baby with her to buy and use crack cocaine.
According to Fox Carolina News, 61-year-old Cathy Diane Brown and her one-year-old grandson, Genesis Shell, had been last seen the morning of Monday, February 25th when Genesis' mother dropped him off. When the mother returned, Brown and Shell were gone, but Shell's baby bottles, car seat and diaper bag were still at the home.
After the mother called the police, an investigation was launched, and later that night, Greenville police announced via Facebook that the grandmother and her grandson had been safely located.
Brown was arrested and charged with child neglect by a legal custodian. Genesis was returned to his mother and DSS was notified.
While Brown doesn't own her own vehicle, according to her arrest warrant, she left with the baby in someone else's car and drove the 16-month-old child from place to place without a car seat while she obtained and used crack cocaine.
I think it's safe to say Ms. Cathy Brown won't be watching her grandson alone anytime soon, at least not until she cleans up her act.
Be the first to receive breaking news alerts and more stories like this by subscribing to our mailing list.