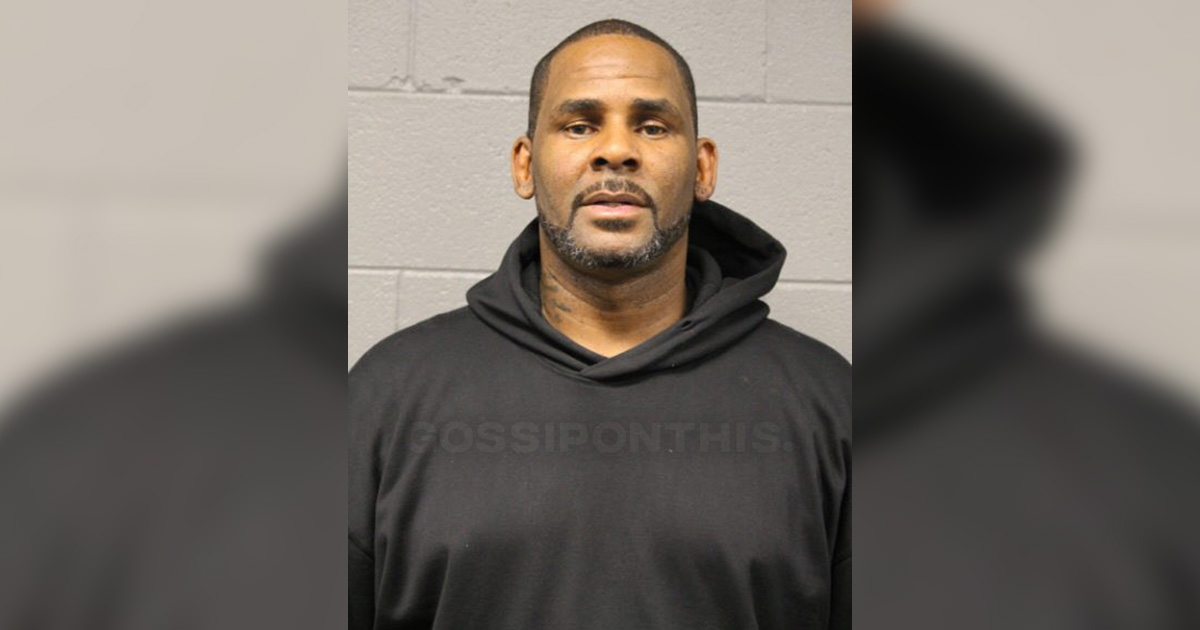 R. Kelly's mugshot has been released by the Chicago Police Department after the singer-songwriter surrendered to police Friday night (Feb. 22).
This comes after a no-bail warrant for his arrest was issued following Kelly's indictment on charges 10 counts of aggravated criminal sexual abuse spanning from 1998 to 2010 involving underage girls.
R. Kelly, whose full name is Robert Sylvester Kelly, arrived at the 1st district police station at approximately 8:14 p.m. CT Friday in a black van wearing a hoodie under a blue puffer jacket.
He was met with a swarm of reporters who asked him questions like "What do you have to say to your fans?" and "What do you have to say to the black women of Chicago?"
Kelly, who tried to keep his head low, didn't respond, and when he reached the building, he was handcuffed and led away by police.
The indictment accuses the 52-year-old of sexual acts with three children older than 13 but younger than 17. There is no age range listed for one of the alleged victims. The charges also accuse Kelly of using force or the threat of force.
Kelly's attorney, Steve Greenberg, described him as an innocent man.
"I think all the women are lying," Greenberg said. "Mr. Kelly is strong, he's got a lot of support and he's going to be vindicated on all these charges — one by one if it has to be."
According to CBS Chicago reporter Vi Nguyen, R. Kelly is now in the custody of the sheriff. He's being kept separate from other inmates because of the high profile case. His bond hearing is scheduled for Saturday afternoon.
A Cook County Sheriff's Office spokesperson tells me R. Kelly is now in the sheriff's custody. The singer is being kept separate from other inmates because of the high profile case. His bond hearing is scheduled for this afternoon. @cbschicago

— Vi Nguyen (@ViNguyen) February 23, 2019