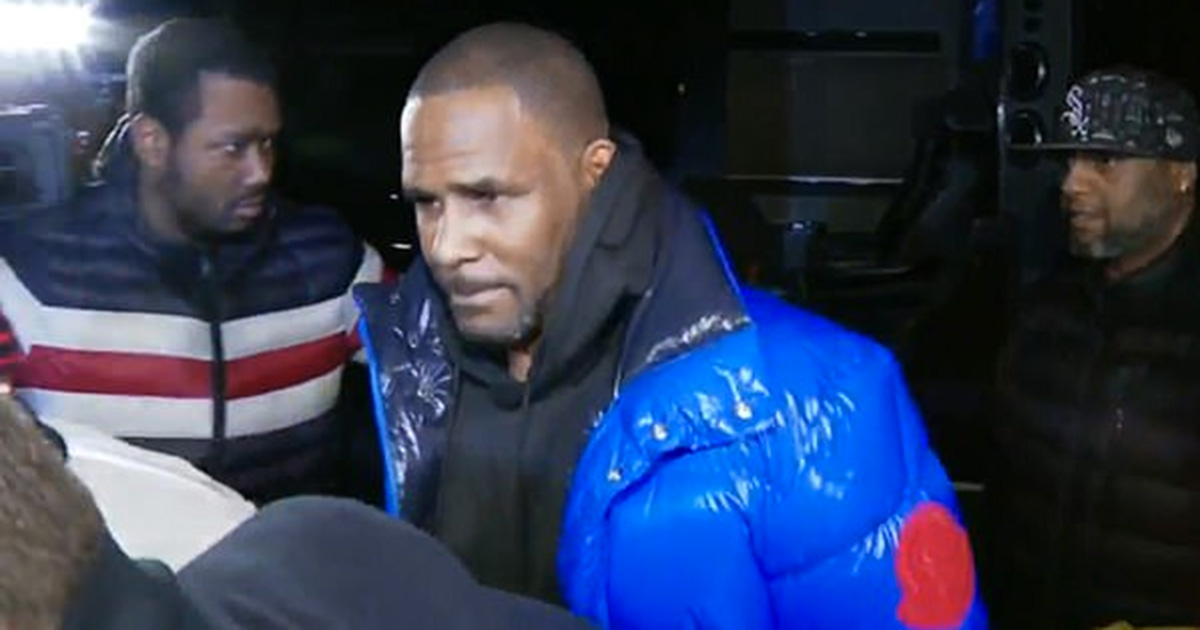 Robert Sylvester Kelly, best known as R. Kelly, voluntarily turned himself in to the custody of Chicago police Friday night (Feb. 22), AP reports, after he was charged for sexually abusing four girls—at least three of whom were minors.
As we previously reported, Kelly was charged with 10 counts of aggravated criminal sexual abuse involving underage girls.
Records obtained by the Chicago Sun-Times revealed that most of the counts the embattled R&B singer was charged with involved girls who were between the ages of 13 and 16 at the time the alleged sexual abuse occurred, which prosecutors say was between 1998 and 2010.
Prosecutors said of the 10 counts of aggravated criminal sexual abuse, nine of them involve alleged victims ranging in age from 13 to 16 years old. There are four alleged victims in total and one of them is the subject of four different counts.
A judge issued a no-bail warrant for Kelly's arrest early Friday because the singer is a flight risk and would have likely tried to leave the country after posting bail in an extreme effort to evade the law.
R. Kelly's attorney, Steve Greenberg, told the Associated Press that his client was "extraordinarily disappointed and depressed" by the aggravated sexual abuse indictment involving underage girls. Greenberg also said Kelly was "shell-shocked" over the charges.
Greenberg said Kelly maintains his innocence and is looking forward to being acquitted at trial.
R. Kelly has dealt with allegations of sex crimes for two decades. Friday's indictment marks the first time he's been charged with a sex crime since he was acquitted of child pornography charges in 2008.
The new charges against Robert Kelly come one week after it was revealed that a new videotape emerged that allegedly shows Kelly engaging in multiple sex acts with a 14-year-old girl.
Each count brought against the singer-songwriter is a Class 2 felony, which can be punished by at least three to seven years in prison or probation.
Be the first to receive breaking news alerts and more stories like this by subscribing to our mailing list.