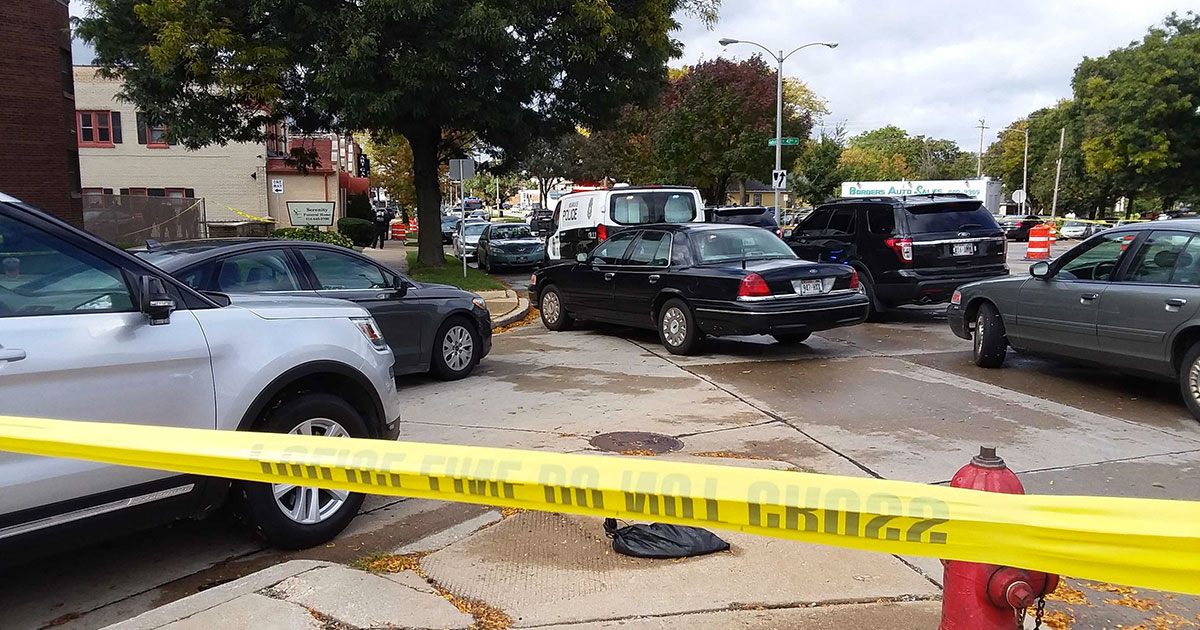 At least seven people were shot and wounded in a drive-by shooting outside a Milwaukee funeral home.
Police said the shooting happened around 11:45 p.m. Wednesday (Sep. 30) at Serenity Funeral Home in the 4200 block of West Fond Du Lac Avenue.
All seven people were hit when a person driving past the funeral home opened fire, Milwaukee Mayor Tom Barrett said.
Acting Police Chief Michael Brunson said the victims included four men and three women whose ages ranged from 24 to 48 years old. They were taken to the hospital in stable condition and are all expected to survive.
Mayor Barrett called the shooting "an example of the insanity we're seeing" due to the high number of guns on Milwaukee streets.
"The insanity of people solving their problems with guns. It's just completely insane," he said. "And we're seeing way too much of that in this community this year."
The shooting reportedly took place during the funeral of Braxton Taylor, the 26-year-old victim of a fatal shooting that happened on September 17th.
Mourners, including children, were gathered outside the funeral home at the time of Wednesday's shooting.
The funeral was supposed to start at 1 p.m. but was postponed after the shooting.
It wasn't clear if the shooting was connected to the funeral and officials didn't indicate a motive for the crime.
WISN Milwaukee reported that a limousine outside the funeral home appeared to have bullet holes in it and the windows were shot out.
The suspected shooter remains at large.
"This is am untenable situation," Chief Brunson said. "This brazen act that was done in broad daylight is unacceptable in our city. We are working feverishly to try to identify who committed this act."
Be the first to receive breaking news alerts and more stories like this by subscribing to our mailing list.