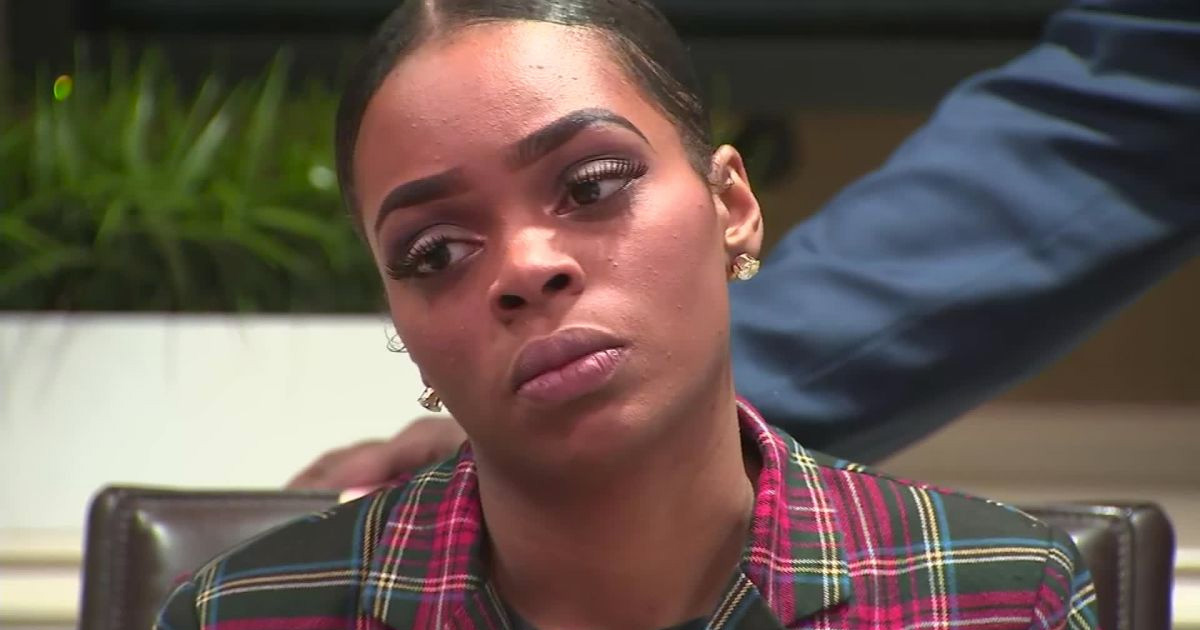 Jasmine Eiland, the woman who streamed her alleged sexual assault on a dance floor on Facebook Live, is suing the Atlanta nightclub where the attack took place.
30-year-old Eiland filed the lawsuit Monday (Feb. 11) against Opera Atlanta, as well as unidentified owners, security companies and security personnel.
Eiland and her lawyer held a press conference Tuesday to announce the lawsuit, which claims that the club failed to provide adequate safety and security when Eiland was allegedly assaulted.
Eiland, who is from Illinois, said in her lawsuit that she was sexually assaulted on the dance floor and again in a secluded, off-limits area.
"Something like that should not happen in a nightclub," Eiland's attorney, L. Chris Stewart, told ABC 7 Chicago.
He also said that interviews with former club staff and people who were there that night revealed that the club didn't have as much security as it was supposed to.
"It's really a situation where they chose to choose profit over protection," Stewart said, adding that he and Joshua Palmer, another member of Eiland's legal team, reached out to the venue several times in an attempt to resolve things peacefully, possibly with a #MeToo event, but they were repeatedly ignored.
"We wanted to handle this peacefully and just talk," he told the Atlanta Journal-Constitution. But Stewart said the nightclub never returned any of his phone calls and didn't respond to emails or letters.
Eiland has requested a jury trial and is seeking an undisclosed amount in punitive damages, the lawsuit filed in Fulton County says.
"The safety of all our guests is our main priority and we have always upheld the highest standard of security each night," Opera's attorney Bryan Knight said in a statement to the AJC Tuesday. "We have worked diligently with the Atlanta Police Department to assist with this ongoing investigation. The legal action filed today involving the club will be defended vigorously."
Eiland went to Opera on January 19th for an August Alsina concert. While she was live streaming herself dancing, she began interacting with a male, later identified as 34-year-old Dominique Williams.
Later, she can be seen crying for help in a slurred voice, repeatedly screaming "somebody help me" and begging for Williams to "stop" as tears rolled down her face.
Williams turned himself in to police on January 29th and was charged with aggravated sodomy. He remains in custody at the Fulton County jail without bond.
Williams denies sexually assaulting Eiland. "Nothing happened to this girl," he said in an interview a few days after the incident. "She got me in this video looking like I really did something to her. She has messages between her and her friends saying that she wasn't raped…"
Williams accused Eiland of lying about the whole thing just to get back at her ex-husband.
"I guess they were going through something," he said. "So, she's doing all of that mess on social media to get back at her ex-husband. And now the sh** done went viral and got my name all in it and people got video of her dancing with several other people before me!"
Be the first to receive breaking news alerts and more stories like this by subscribing to our mailing list.