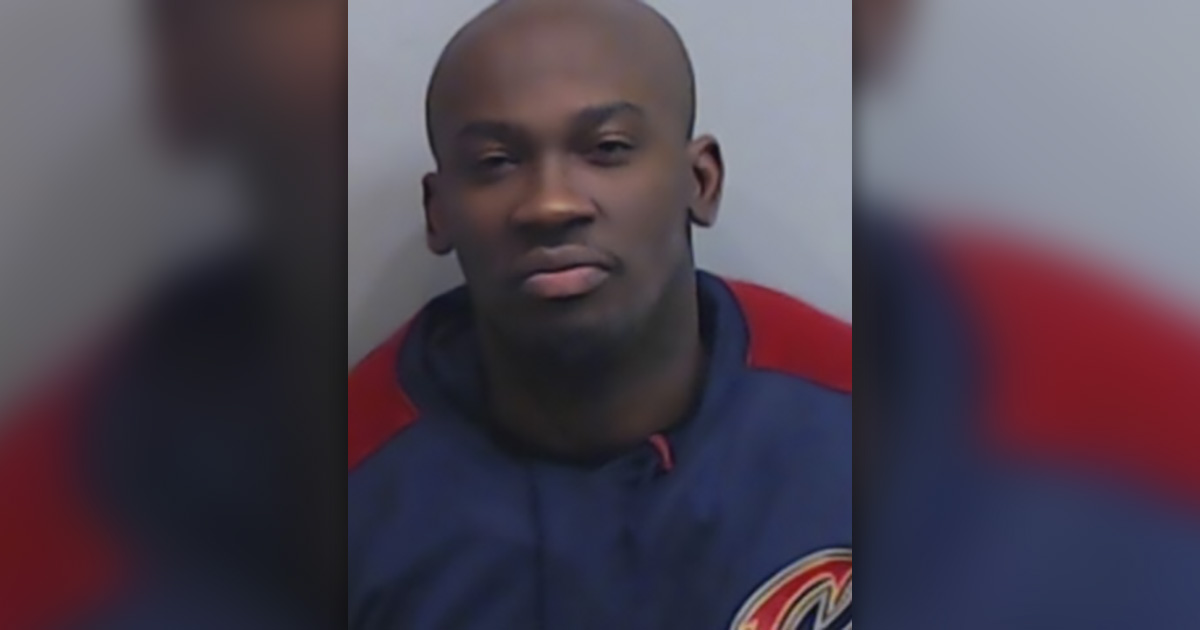 Police have released Dominique Williams' mugshot following his arrest for aggravated sodomy for allegedly raping a woman in an Atlanta nightclub.
Earlier today, we reported on Williams' arrest and confirmed via online arrest records that he was being held in the Fulton County Jail without bond.
Atlanta police told Channel 2 Action News that the 34-year-old turned himself in Tuesday (Jan. 29) on a warrant for aggravated sodomy.


Police said on January 20th, the day after the incident, the department received a number of calls from people who had seen the alleged assault on Facebook.
According to a police report obtained by the Atlanta Journal-Constitution, a caller told police she saw a video of a woman being groped and possibly "being raped" as she screamed "No, stop!"
Officers were dispatched to the nightclub and met with security, but couldn't locate the victim because she had already left. When officers watched the video, they realized it was recorded an hour before they arrived.
Police announced the next day that they had identified and contacted the man in the video, but his name wasn't officially released because of the ongoing investigation. However, he chose to do an exclusive interview with the Instagram blog Gossip in the City and his name was revealed as Dominique Williams.
Jasmine Eiland, the woman identified in the video, told police she was celebrating her birthday at Opera nightclub on a Saturday night (January 19th) when the alleged assault occurred. She said someone put drugs in her drink and then sexually assaulted her on the dance floor.
The video streamed on Facebook Live from inside the club "appears to show a woman being sexually assaulted in a local nightclub," police spokesman Jarius Daugherty said.
Police said Monday (Jan. 28) Eiland wasn't in Georgia anymore but was cooperating with investigators.
Management for Opera nightclub said in a statement on its Facebook page that they were cooperating with the investigation.
"At this time we have met with the Atlanta Police Department and have provided them with everything they have requested," read the statement posted on January 21st. "We will continue to aid and support their investigation in any way we can."
Be the first to receive breaking news alerts and more stories like this by subscribing to our mailing list.