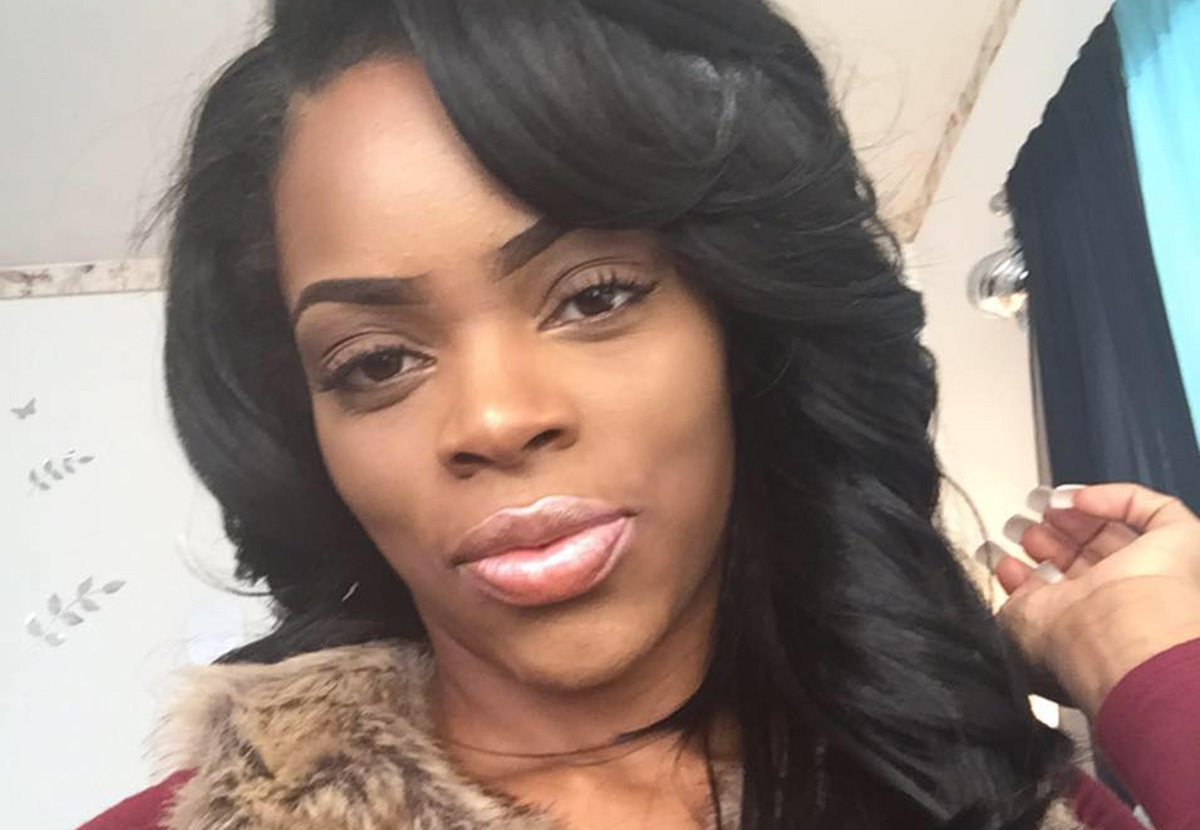 Jasmine Eiland was reportedly hospitalized after a recent suicide attempt.
Thursday morning (Jan. 24), rumors started to surface claiming that Eiland—the woman who went viral on social media after a Facebook Live video allegedly showed her being sexually assaulted in an Atlanta nightclub–had tried to commit suicide and was found unresponsive in her home.
A family member shared the following message on Facebook:
"I have no service in the hospital, but she's okay y'all, she responsive now. She has a 2nd chance at life but she still saying she doen't wanna be here so can THE WHOLE FB just keep y'all negativity & other bs [to] y'all self please. My cousin need his wife & Jasmine Eiland needs to be here with her babies…"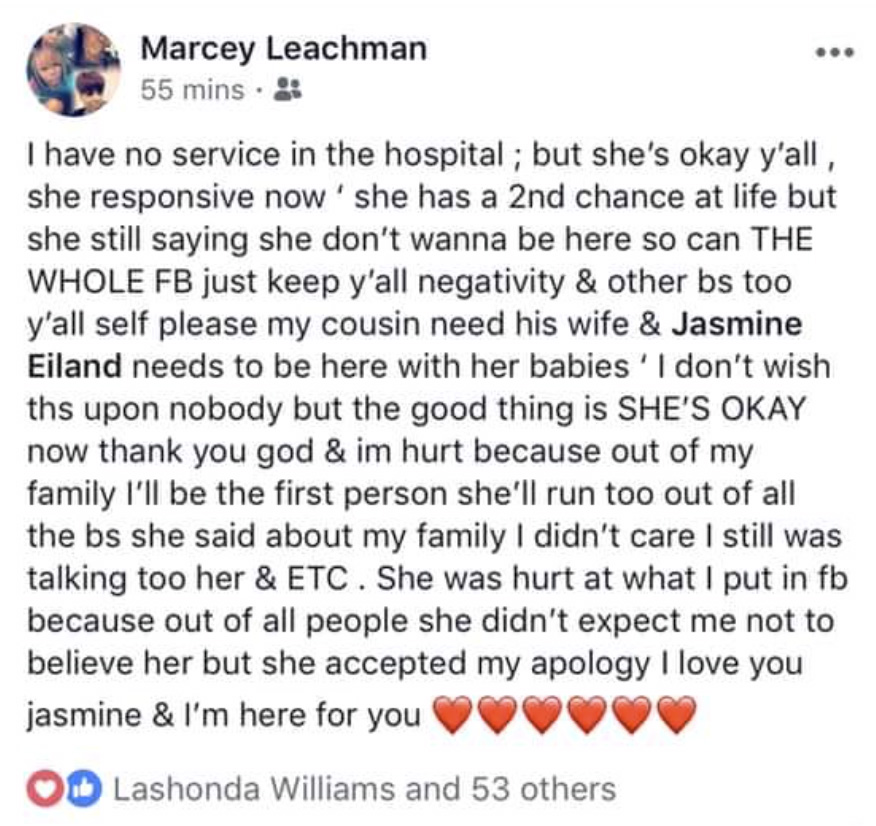 Glam University, who has been in touch with Jasmine to organize rallies on her behalf, all but confirmed the incident in an IG post promoting a rally they'll be hosting Friday (Jan. 25) outside of Opera nightclub where the alleged assault took place.
"As Jasmine takes time to heal, her #girlgang will continue to make noise on her behalf… PRESENCE IS POWER!"
https://www.instagram.com/p/BtCI5h3AKlx/
Dominique Williams, the man in the video being accused of drugging and raping Jasmine, says he did nothing of the sort.
"Nothing happened to this girl," he said in an interview with Gossip In The City. "I don't know if I can say this on record, but I'm pretty blessed and I'm 6'4″ and she's short. At no point, did I bend down and try to put anything in her."
Williams also said that Eiland is doing all of this as a way to get back at her ex-husband, and he's just a casualty of war.
"She's doing all of that to get back at her ex-husband. I guess they were going through something," he said. "And now the sh** done went viral and got my name all in it and people got video of her dancing with several other people before me!"
Dominique says he just wants to prove he's innocent, so he has retained an attorney and has already spoken with police to tell his side of the story.
He said: "I'm not running from this. I'm not hiding. People got my face all over the f***ing news! This sh** is crazy! And she's not coming out trying to clear it either!"
Be the first to receive breaking news alerts and more stories like this by subscribing to our mailing list.