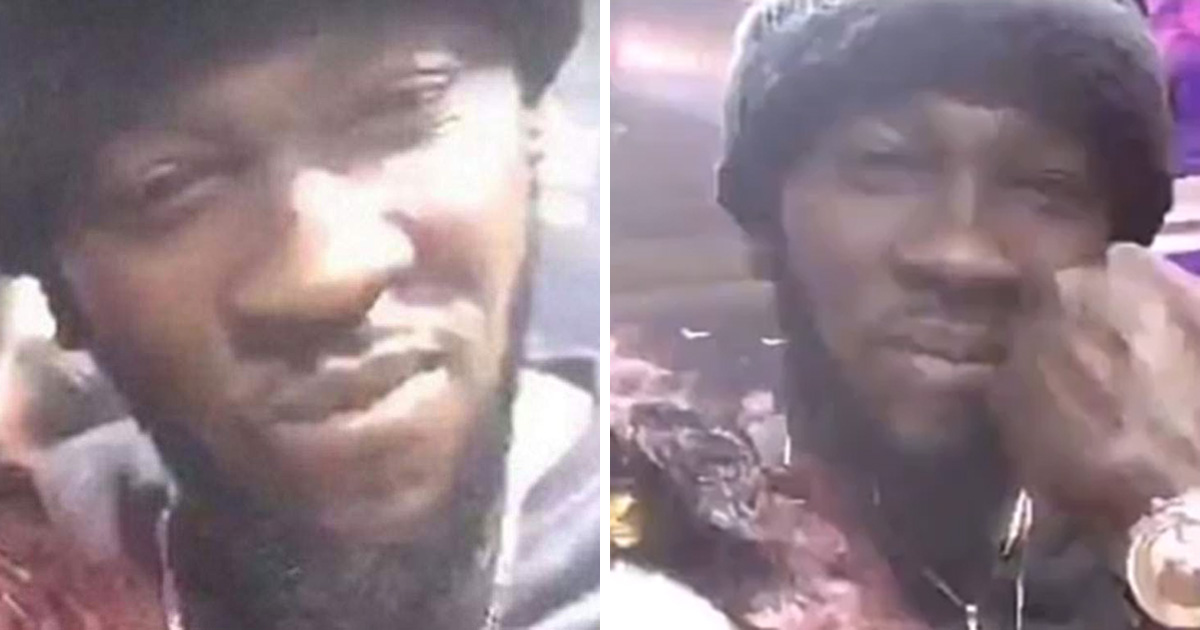 The man who is being accused of drugging and raping Jasmine Eiland in a Facebook Live video that went viral over the weekend is speaking out and saying that he's innocent.
Dominique Williams spoke exclusively with Fee of @GossipInTheCity on Instagram (formerly Fameolous) and he's telling a totally different version of what appears in the video.
"I'm in the club and I bumped into this girl [Jasmine Eiland] and she said it was her birthday. I was like, 'Turn up.' So, we're dancing and having a good time and she was on [Facebook Live] the whole time.

"Halfway into us dancing and stuff, she started acting like she's passed out and we're trying to hold her up. And then, after a while, she fell to the floor because it's hard to hold dead weight up. So, she fell to the floor and we picked her up and took her to her seat.

"She wanted to get the hell up and continue to party. After she got up to go finish partying—she got on stage to enter a twerk contest and she got off Live.

"She got me in this video looking like I really did something to her. She has messages between her and her friends saying that she wasn't raped.

"But, she's not coming out and saying that she wasn't raped. She didn't come out and say that she was raped either. These folks are running with it like she was actually raped.

"Nothing happened to this girl. She went to the hospital and got a rape kit. I don't know if I can say this on record, but I'm pretty blessed and I'm 6'4" and she's short. At no point, did I bend down and try to put anything in her.

"There were lots of people around! Lots of people around."
Dominique said that Jasmine is doing all of this to get back at her ex-husband and now he's caught up in the drama.
"She's doing all of that to get back at her ex-husband. I guess they were going through something. So, she's doing all of that mess on social media to get back at her ex-husband. And now the sh** done went viral and got my name all in it and people got video of her dancing with several other people before me!"
Williams also defended his character, saying he's a father or two and he doesn't even smoke weed and barely drinks.
I'm a father. I have two kids. I have custody of my son. I'm not out here in these streets doing no crazy stuff. I don't do drugs! I don't smoke weed! I don't do none of that and I don't really drink! I may have a drink every now and then, but I do not get drunk!"
Williams also said he was actually helping Eiland off the floor in the part of the clip that appears to show her being raped and begging for help.
"I simply helped that girl! She was on the floor. I was trying to help her off the floor and she's doing all of that, 'Help me'—all that extra stuff for no f***ing reason!"
Dominique also denied slipping a pill in Jasmine Eiland's drink, and clarified that what people saw in the bottom of her cup was actually a lime.
"That girl had a lime in a drink. That girl ain't have no pill in her drink that I know about!"
Dominique said all he wants to do is prove his innocence, so he's lawyered up and has already spoken with police. In fact, he says he has an appointment to sit down with the Atlanta Police Department on Tuesday (Jan. 22) so that he can clear his name.
"I'm not running from this. I'm not hiding. People got my face all over the f***ing news! This sh** is crazy! And she's not coming out trying to clear it either!"
Listen to the interview below:
https://www.instagram.com/p/Bs6Yd7iAc4m/
Be the first to receive breaking news alerts and more stories like this by subscribing to our mailing list.