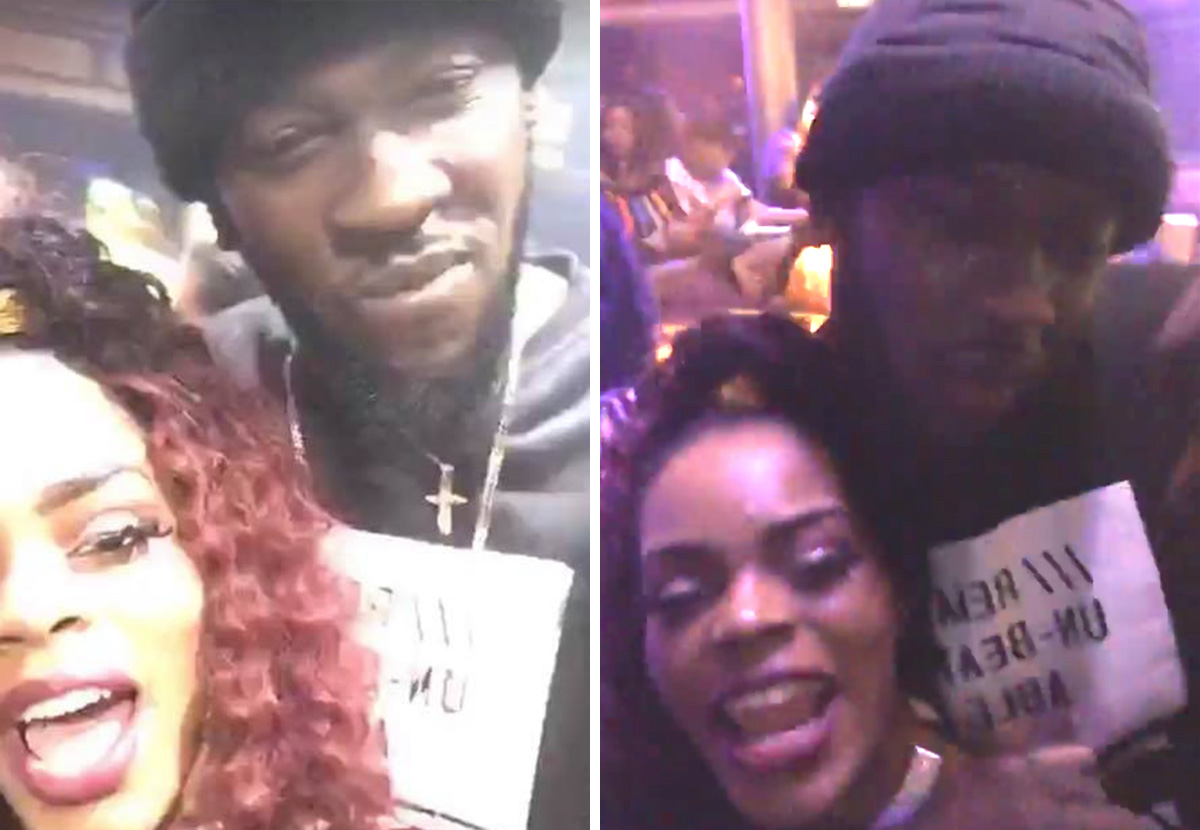 A very disturbing Facebook Live video has been circulating online that appears to show a woman being drugged and rape at an Atlanta nightclub.
The incident happened Saturday night (Jan. 19) at Opera, a popular nightclub in the Atlanta area.
The video shows the woman, identified as Jasmine Eiland through her Facebook account, dancing with a bearded man.
At the beginning of the clip, Eiland can be seen smiling and sipping her drink. Many who have seen the video claim to have seen a pill in the bottom of her drink, which was given to her by the unidentified man she was dancing with.
Within moments, Jasmine—who had been rapping along to her favorite songs and dancing all night while celebrating her birthday—started slurring her words and talking about how the drinks had her "f**ked up."
Not too long afterward, the video shows the man (allegedly) raping Jasmine, who is nearly incapacitated at this point, in the middle of the dancefloor as she yells "STOP" and begs for help, only to be drowned out by the loud music in the nightclub as folks around her continue to enjoy themselves.
Even worse, the video shows other people in the club standing around and recording the incident on their phones, instead of actually helping her like she was begging them to.
In the middle of the assault, a woman places her hand on Jasmine's shoulder and does absolutely NOTHING to stop the man who is (allegedly) raping her.
The day after the incident, Jasmine Eiland took to her Facebook page to post a series of messages. She first wrote: "I'm ok." A follow-up post a few minutes later read: "Please no calls/text I'm still gathering myself please."
She said in another series of posts, this time via her Instagram Stories: "I am doing fine. I just want to be left alone. I will delete my account again. Just leave me alone."
A lot of people are asking questions like where Jasmine's friends when she was being assaulted and why did no one stop the man from (allegedly) raping her. One friend took to Facebook Live to offer a little clarity on the situation:
Meanwhile, the situation has become so serious that authorities have now gotten involved.
The Atlanta Police Department said in a statement: "Early Sunday morning, APD began receiving calls about a Facebook Live video that appears to show a woman being sexually assaulted in a local nightclub. Our Special Victims Unit has made contact with the victim, and an investigation into the matter has been opened. The investigation continues."
Out of respect for the victim, we will NOT be publishing the video. However, her Facebook Live posts, which are still posted on her page, have been viewed over 700,000 times and has been shared by more than 3,000 people.
While some in the comments have been supportive of Eiland, others unfortunately think the whole thing is a hoax.
"She was raped but she kept the videos up on her page ..??? knock it off … she clout chasing," one person commented. Another Facebook user wrote: "No matter if she was bending over, No matter how short her dress was, No matter how drunk she was, No matter how Friendly she was being. NO ONE DESERVES TO BE RAPPED, NO MEANS NO TF!!!"
Twitter reactions were mixed as well:
Watched the video of Jasmine Eiland being raped…actually watched of the lives and watched the whole night build…and there is still no excuse for her being raped. And anyone trying to condone it is sick af!

— Perspective ???? (@yannadotcommas) January 21, 2019
Lesson to be learned from the #JasmineEiland assault is that we, as women, have to look out for ourselves. We have to be diligent to make sure that we are safe. We also have to look out for each other. Pay attention to your surroundings.

— A. ?? (@AT_Tunechi) January 21, 2019
Jasmine Eiland was definitely rape. All my people in Atlanta someone needs to turn that dude in. That pissed me off watching that. You can see the drug in her drink.

— RealOne (@BMoodykeyz81) January 21, 2019
Even with hard evidence, people are still saying #JasmineEiland wasn't raped, or it was her fault for her outfit & entering that contest. This is the main reason why women, particularly black women, don't speak up about abuse/rape. It's always "okay but why she…" Sick asf

— daph. (@naturallydaphne) January 21, 2019
All you dudes defending this man or that are saying she's a liar are getting reported god forbid anyone lets you near their daughter #JasmineEiland

— ???? (@HARM0N0) January 21, 2019
the amount of WOMEN shaming this girl in the #JasmineEiland tag is honestly so fucking disgusting and heartbreaking. idc if she went & twerked ass naked on the damn stage after. THAT DOESNT MAKE RAPE OK. NO FUCKING MEANS NO.

— arthur morgan stan ? (@MariBePompon) January 21, 2019
I'm disappointed at the people defending this dude, cause she was in a twerking contest she deserve this….. We as HUMANS have to do better yo #JusticeForJasmine #JasmineEiland

— Ugly Niggas Need ?? too? (@LoverBoi_93) January 21, 2019
Opera has since released a statement about the incident via Instagram:
"At this time we have met with the Atlanta Police Department and have provided them with everything they have requested. We will continue to aid and support their investigation in any way we can. We have been asked to defer any further questions to the Atlanta Police Department Public Affairs Unit."
https://www.instagram.com/p/Bs6AbzFhVYX/
As for the man seen in the video with Jasmine Eiland, the internet has been working hard to determine his identity through a number of screengrabs from the video and other alleged photos/videos of him online.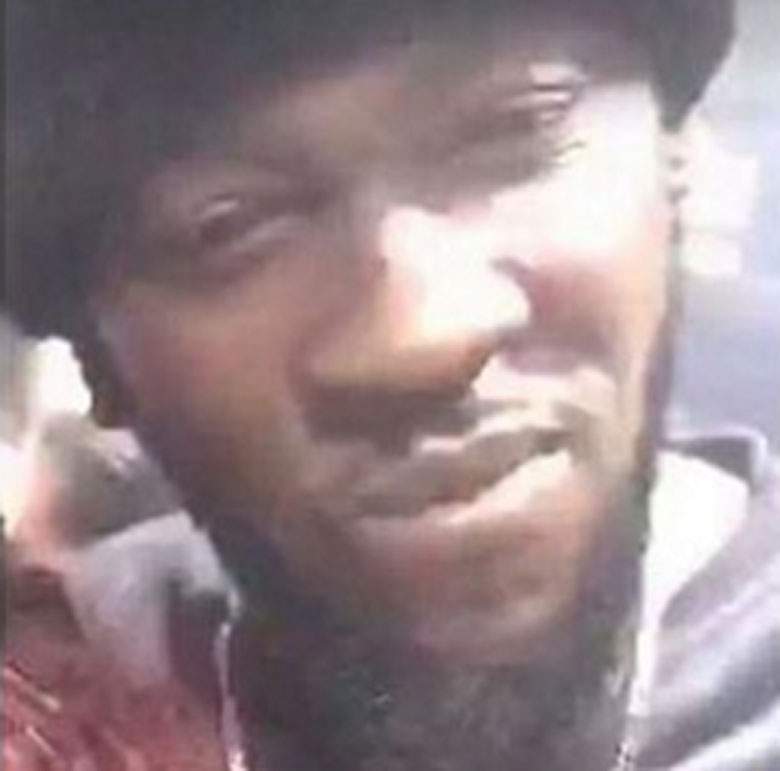 https://www.instagram.com/p/Bs4jEGtgXne/
Jasmine Eiland herself went Live on Facebook on Monday (Jan. 21) to address a few things and to let everyone know that police have found the man who assaulted her and all she wants at this point is justice.
Be the first to receive breaking news alerts and more stories like this by subscribing to our mailing list.