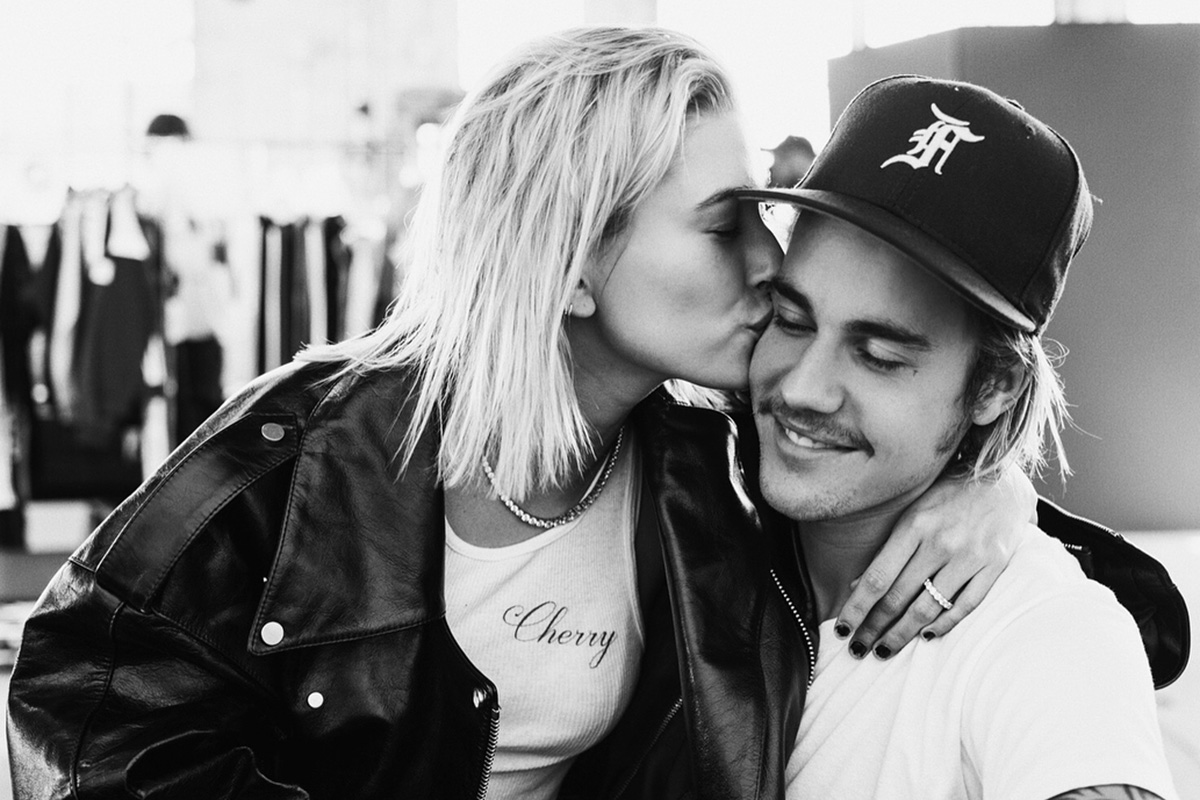 A viral tweet claiming that Hailey Baldwin said that she and Justin Bieber both had lice and she said it was "romantic that we have it at the same time" is totally fake.
It all started when a Twitter account disguising themselves as the popular celebrity news account Pop Crave tweeted this: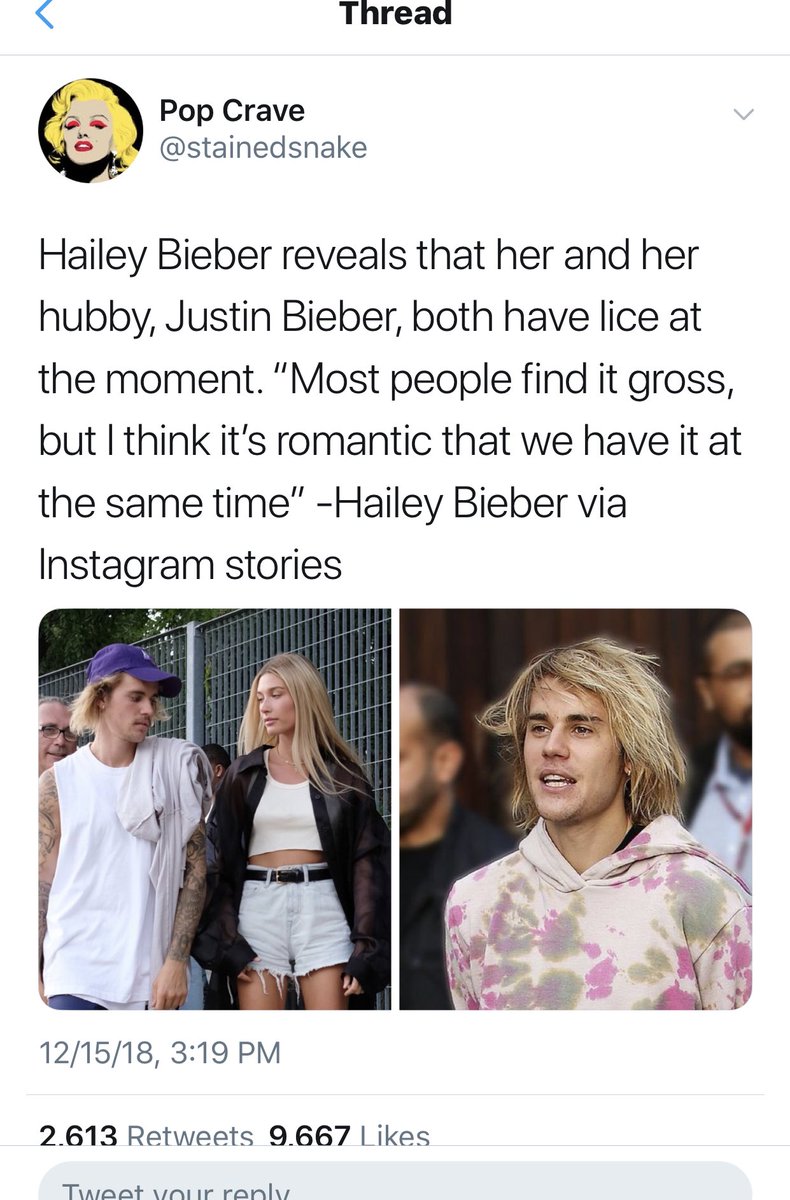 As you can see, the tweet racked up thousands of retweets and likes. The celebrity gossip blog Hollywood Unlocked even picked it up as a legitimate news story.
And Twitter had a field day with the fake news:
LICE IS DEFINITELY NOT ROMANTIC ?? https://t.co/HqNoa1Qyz8

— Po'okela M (@UCIdak1ne) December 17, 2018
this is it.

the whitest shit i have ever seen. https://t.co/y1vIu8TxWH

— Yardi B. (@chillvrybvnks) December 16, 2018
— steven the local (@steventhelocal) December 17, 2018
wow imagine being 14 year old hailey baldwin and being obsessed with justin bieber, not knowing u would one day marry him and share his lice https://t.co/MUWuj2eJuh

— hikikomoriana grande (@mothmaam420) December 16, 2018
Thankfully, some Twitter users were smart enough to figure out the tweet wasn't real and pointed out that the Twitter handle was NOT Pop Crave's official account.
how are ppl taking this troll tweet from a MILEY CYRUS STAN ACCOUNT seriously man cba https://t.co/LqAmNjokfM

— lucy (@LUCYWlLSON) December 18, 2018
And here's the original tweet after they changed their name and profile photo back:
Hailey Bieber reveals that her and her hubby, Justin Bieber, both have lice at the moment. "Most people find it gross, but I think it's romantic that we have it at the same time" -Hailey Bieber via Instagram stories pic.twitter.com/bR9bDJ3NPP

— ?? (@stainedsnake) December 15, 2018
The original tweeter has since apologized to Justin and Hailey for making the world think that they were romanticizing shared head lice:
If you didn't know by now, this was obviously a joke. I didn't think it would go this far. It's crazy what people will believe. Sorry to Justin & Hailey, I hope this didn't affect you.

— ?? (@stainedsnake) December 18, 2018
And there you have it folks. You can't just be out here believing EVERYTHING you read/see on the internet … even if it does sound somewhat plausible.
Be the first to receive breaking news alerts and more stories like this by subscribing to our mailing list.