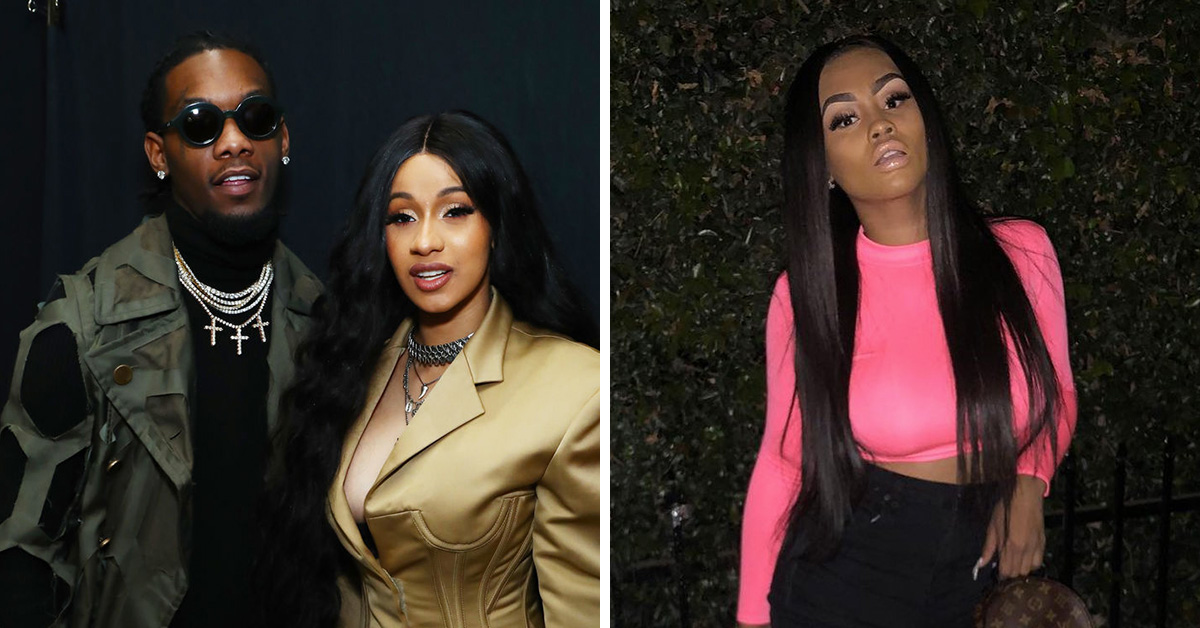 The woman in the middle of the cheating scandal that allegedly led Cardi B to break up with Offset is planning on releasing an emotional song about the Migos rapper.
Summer Bunni, who issued a tearful apology to Cardi for having an affair with her now-estranged husband, told The Blast that she wrote the track—which she titled "Don't Matter"—over the summer when she was having "mixed feelings" about Offset.
"I just wanted to write about how I felt at the time," she said, adding that she felt as though her feelings weren't being considered during her brief fling with the hip-hop star.
Earlier this week, Cardi B announced via Instagram that she and Offset had broken up and were planning to divorce after claiming the pair had been trying to make their relationship work for a "long time."
Not too long after Cardi's announcement, text messages went viral appearing to show Offset trying to put together a threesome with Summer Bunni and another woman, rapper Cuban Doll.
Bunni broke down crying in her apology video to Cardi. "I have not spoken to Cardi B, but I would like her to know that I'm a very genuine person, and I'm not here to break up her family or mess up what she has going on with her husband," she said.
She continued: "I'm very sorry that this has happened, and I'm very sorry that I didn't think [of] my worth as a young lady, and I just hope that she can overcome this and I know that her and Offset do actually have love for each other. I can tell. I hope with this she can actually just focus on her love for Offset."
Cuban Doll, for her part, has said that she doesn't even know Offset. She told TMZ that she had no idea about Offset's threesome plans allegedly involving her.
"No, I don't know him. I never even spoke to him. I never had no conversation with him. He wasn't actually texting me," she said, adding the whole thing happened because Summer Bunni just wanted attention.
"I'm just got caught in the middle because my name in it. The other girl, she has no name, she don't do nothing. Summer Bunni. It's all based off of her trying to get clout. That's the only thing it is. It's a bunch of clout-chasing stuff," Cuban Doll said. Cuban said Cardi recently reached out to her and there's no bad blood between them.
Meanwhile, Summer Bunni isn't happy about being labeled as a homewrecker and said she never intended to be the reason behind Offset and Cardi's breakup. "I really thought he and I were for real," the 20-year-old musician told The Blast, saying she sincerely hopes the "Bodak Yellow" star can one day accept her apology.
Bunni said she's never played the song for Offset, but did inform him that it existed.
Click Here to listen to a preview of the track before the full thing drops next week.
Be the first to receive breaking news alerts and more stories like this by subscribing to our mailing list.