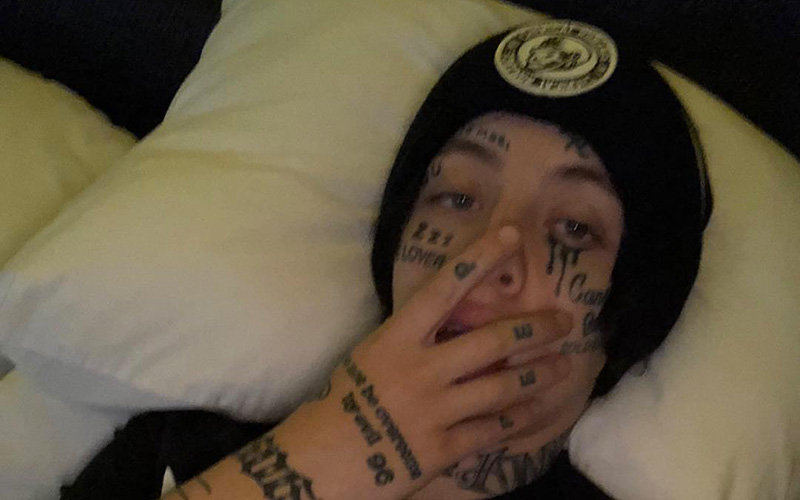 Lil Xan wants the world to know that he is NOT gay.
Earlier this week, rumors hit the internet that Lil Xan came out of the closet as a gay man and was "allegedly dating" Jaden Smith.
The rumors were sparked by Xan posting a video of Instagram showing him walking out of a closet, which most people assumed was him being subliminal.
After fans on Twitter asked him outright if he was gay, the rapper responded with a bunch of rainbow emojis.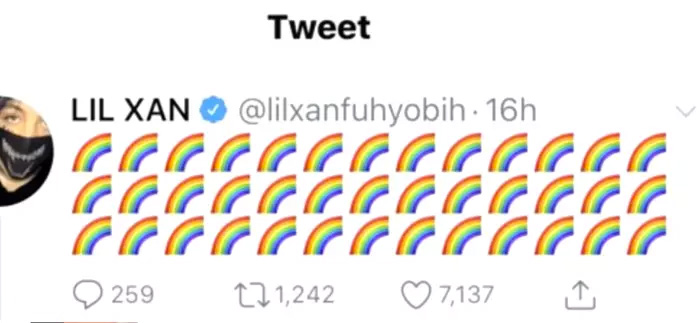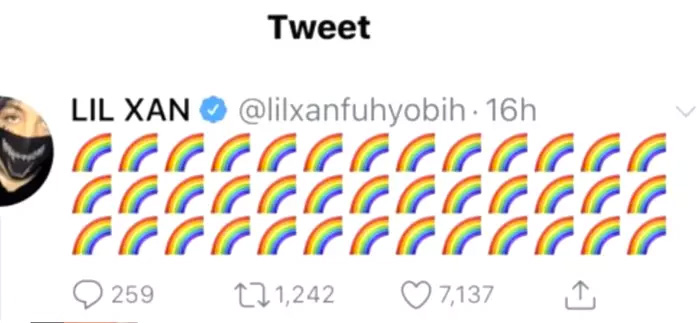 Rumors then began to spread that he was "dating" Jaden Smith. "According to multiple people on Twitter, Xan and Jaden have been spotted sneaking around Hollywood together," MTO reported.
But, according to Lil Xan himself, he is "not gay" and you should "not believe everything you see on the internet."