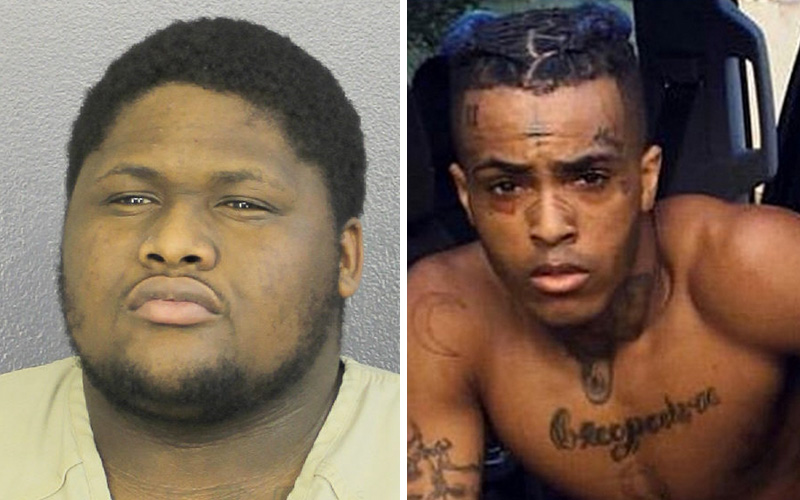 One of the men allegedly involved in the murder of XXXTentacion wants to be allowed to post bail so that he can take care of his pregnant fiancée.
All four of the suspects in XXXTentacion's murder case have been apprehended by police, and although all four men have pleaded not guilty to the crimes they've been charged with, they're still being held in custody without bail. One of the suspects is reportedly begging the judge to allow him to post bail and be released from jail until the trial begins.
According to legal documents obtained by TMZ, Robert Allen wants the judge to let him post bail because he claims that there is no proof he committed a crime. The reason he wants to be released from jail, according to TMZ, is because his fiancée is currently pregnant with their child and he wants to be able to take care of her.
Allen reportedly told the judge that if he's let out of jail, he promises to go back to work for a lawn care business in Broward County, Florida where he has lived with his mother his whole life.
Allen was the third of four murder suspects arrested in July after U.S. Marshals tracked him down at his sister's house in Eastman, Georgia. He was originally wanted by police as a person of interest after he was spotted on surveillance footage outside of the motorcycle dealership with XXX was shortly before he was gunned down.
It's interesting that this Robert Allen guy wants to be released from jail so that he can take care of his pregnant fiancée, considering XXX's girlfriend was about four months pregnant when he was killed.
Be the first to receive breaking news alerts and more stories like this by subscribing to our mailing list.