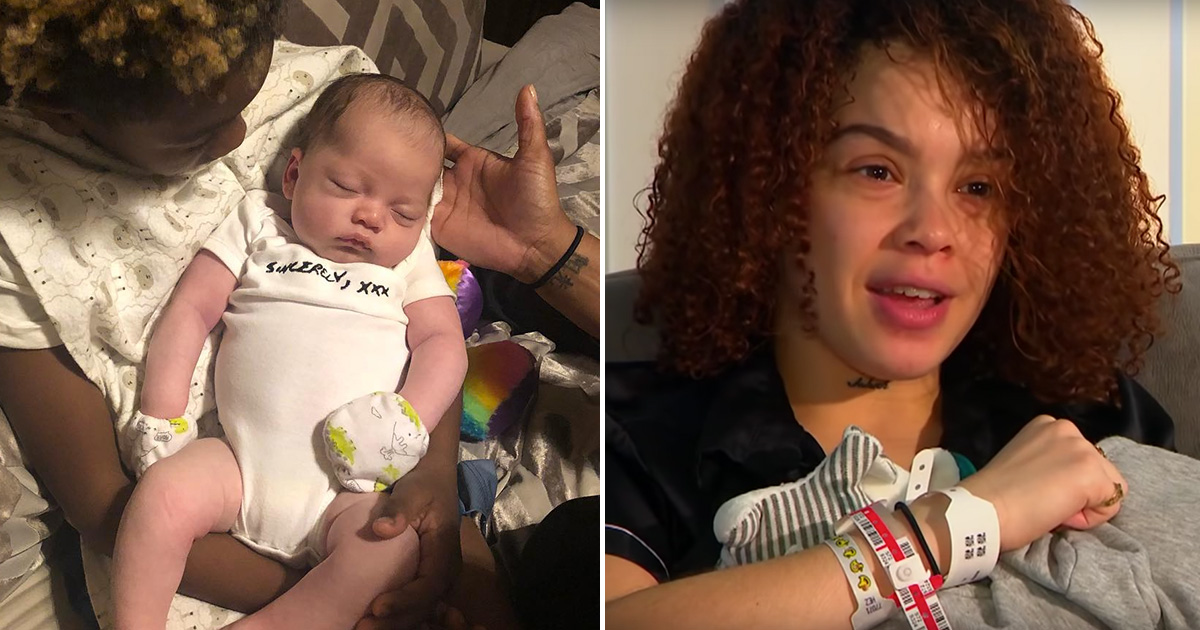 Seven months after rapper XXXTentacion was killed, his girlfriend gave birth to their baby boy Gekyume.
Considering the circumstances, Jenesis Sanchez kept a very low profile throughout her pregnancy, and the only updates we got about the baby were through X's mom, Cleopatra Bernard, who first shared the happy news just three days after the "Moonlight" rapper's murder.
But now, Jenesis is finally speaking out for herself.  In an exclusive interview with local Florida news station WPLG, Sanchez talked about her relationship with X, their son's name, the day she gave birth, what she plans on telling Gekyume (pronounced GEK-YOOM) about his dad when he gets older, and more.
"Gekyume means a different state or next universe of thought," she said about her son's name. "And yes, Jahseh picked out this name before he passed away. I know it's kind of hard to say, Gekyume. So, he goes by Yume."
Sanchez said X—whose real name is Jahseh Dwayne Ricardo Onfroy—had also picked a name out for a girl.
"It was Xiorra," she said. "With that, he took a couple of letters from different characters from his favorite video game, 'Kingdom Hearts,' and he just mashed it all together."
Sanchez she originally wanted to have a midwife deliver the baby at home, but she couldn't go through with it because after being in labor for 26 hours, the doctor said she needed to be rushed to the hospital for an emergency C-section.
"I feel like Jahseh and me wouldn't have had it any other way," Jenesis said. "I think it is very strange that the first thing a baby sees are all these doctors with masks and stuff all over their face. I don't think that's how a baby should be introduced to the world."
Though Sanchez would have preferred an at-home birth, she was well prepared in case something went wrong during delivery.
"We had a doctor on standby," she said. "He rushed right over and he told me, 'Jenesis, we gotta go.' We had all kinds of help. I had Cleo and my mom and a whole entourage. We had seven cars pull up to the hospital. People probably thought we were insane."
As for her relationship with XXXTentacion, Sanchez said she and the rapper met through a mutual friend. They started officially dating in January 2018, but had already known each for a few years by then.
In February 2018, Sanchez moved from Tampa, Florida to Parkland (which is about a 4-hour drive) to be closer to X, and she said after that, they were inseparable.
"Me and Jahseh, we are like hermit crabs," she said. "We didn't like to go out. We spent a lot of time at home. We spent a lot of time playing video games. We really didn't care to go out because even if we did, people were noticing him. We even got to the point where we would go grocery shopping sometimes at midnight."
At the time of his death, XXXTentacion was facing domestic violence charges from a former girlfriend who said the rapper beat her while she was pregnant. After his death, however, X's lawyers were able to get the charges dropped.
Sanchez, who has a tattoo on her neck of X's first name, Jahseh, said she doesn't acknowledge the stories about her boyfriend's controversial past. She also said she's going to make sure that Gekyume knows about his father.
"I'm definitely not going to ever lie about him. He's going to hear about his dad 24/7," she said. "I'm going to tell him about all the fond memories I have with his dad, Jahseh. I'm going to tell him how much his dad would have loved him. I know sometimes, probably when he gets older, it will affect him more than now when he is younger, but he's definitely going to know about his father."
XXXTentacion found he was going to be a father just a few weeks before he was shot and killed on June 18th, 2018 in an apparent robbery as he was leaving a motorsports dealership in Deerfield Beach, FL.
Yume's "Glam Mom" Cleo shared a couple of adorable photos of him on her private Instagram page. In one photo, the one-month-old can be seen with his uncle, X's little brother Aiden.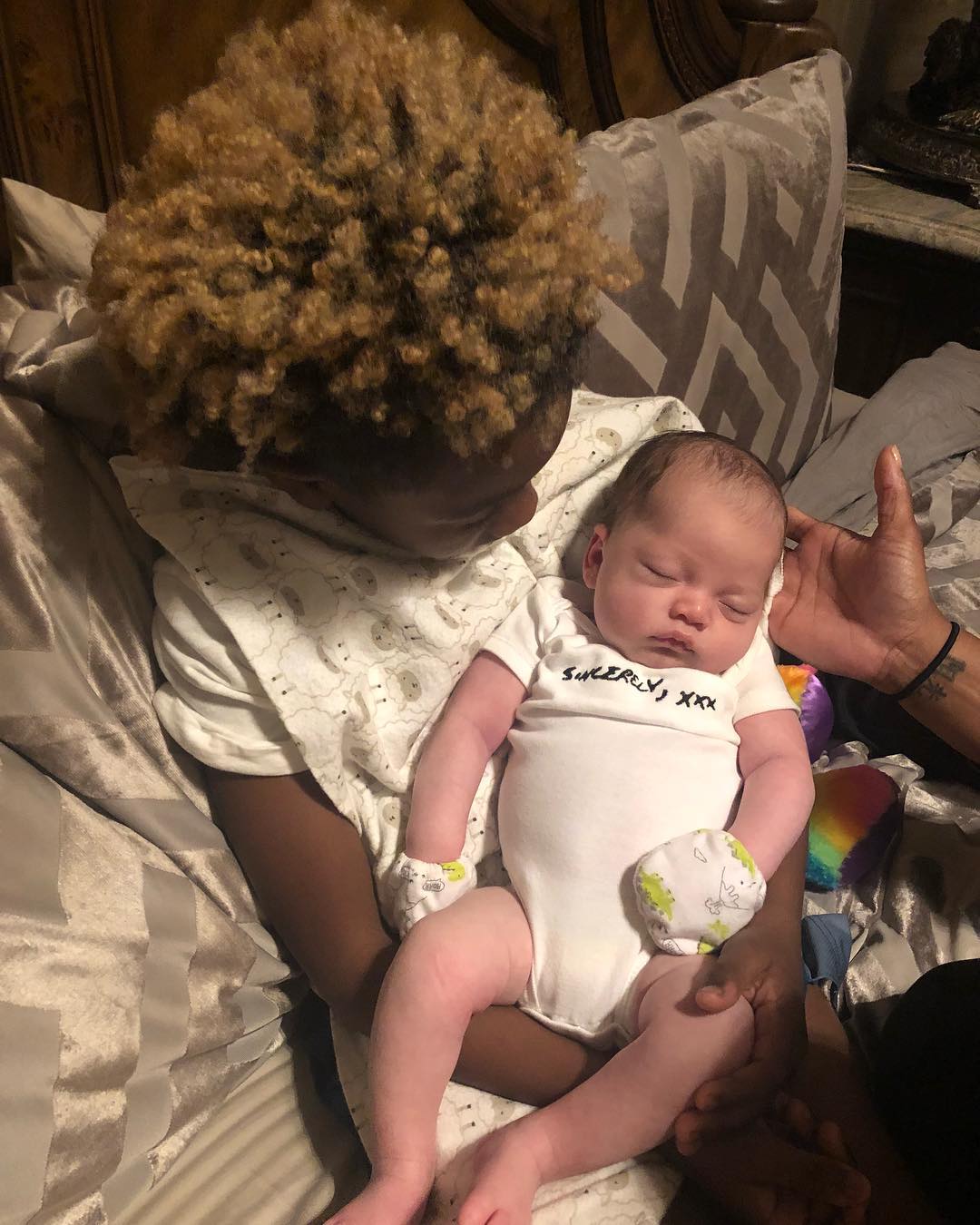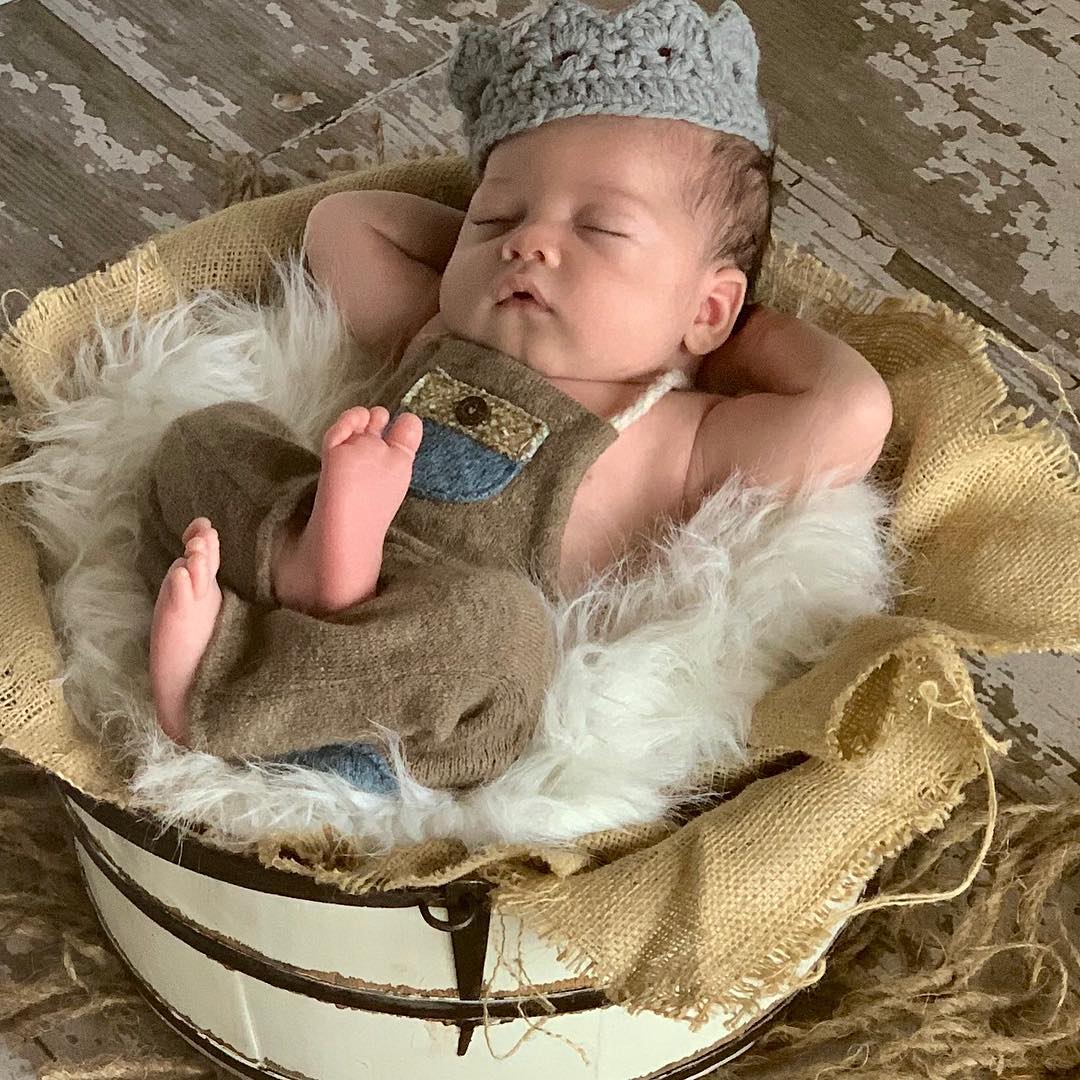 Gekyume Onfroy was born on January 26th, 2019—just three days after what would have been XXXTentacion's 21st birthday.
Be the first to receive breaking news alerts and more stories like this by subscribing to our mailing list.