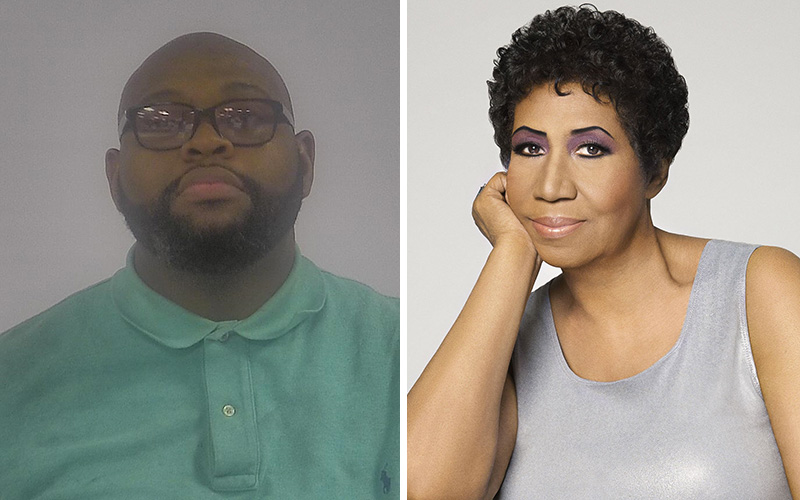 Police say an argument over who should star as Aretha Franklin in a movie about her life led to a shooting at a barbershop in Suffolk, Virginia.
According to WTRK-TV, last Thursday (Aug. 16), two men—44-year-old Michael Hatton and 47-year-old Tony Lundy, had a disagreement about whether or not Halle Berry played or would play Aretha Franklin in her upcoming biopic.
The fight turned physical, and once the two men were outside, Hatton pulled out a gun and shot Lundy at least once, police said.
Witnesses inside a business near the barbershop recalled hearing someone shouting "No, no, no!" before hearing about 4-5 gunshots. Both men were reportedly taken to local hospitals, with Lundy in critical condition.
Police said after Hatton was released from the hospital, he was taken to Western Tidewater Regional Jail, where he was held without bond. Lundy had surgery that night and was said to be "recovering and resting in the ICU" as of Friday (Aug. 17).
According to Hatton's arrest report, he was charged with discharging a firearm in a public place resulting in injury, use of a firearm in the commission of a felony, assault during the commission of a felony, and malicious wounding with victim permanently impaired.
Aretha Franklin died on Thursday, August 16th following a private battle with pancreatic cancer.
Halle Berry was the "Respect" singer's first personal choice to play her in her biopic, but Berry reportedly turned down the role because she didn't think she was the right fit for the role due to her lacking the ability to sing.
"I can't sing!" Berry said in 2011. "If I could carry a tune, I'd consider it. Someone should tell Aretha that I can't do her justice."
The role eventually went to Jennifer Hudson, but the Queen of Soul made it clear that she wanted Berry to play her.
"[Halle Berry] was my first choice. Everything's subject to negotiation, and she shouldn't underestimate her own talent," Franklin said. "There are a number of other leading ladies out there that can definitely handle the role. I never expected Halle to sing. She's an actress, not a singer. Many actors have portrayed vocalists by lip-synching to the artists' original recordings."
Be the first to receive breaking news alerts and more stories like this by subscribing to our mailing list.