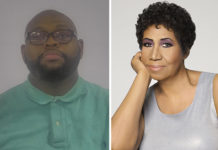 Police say an argument over who should star as Aretha Franklin in a movie about her life led to a shooting at a barbershop in Suffolk, Virginia.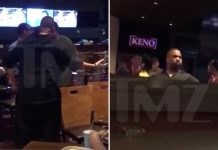 Omar Gooding dropped several f-bombs, including the homophobic slur, during a heated argument with an alleged off-duty cop in Las Vegas. And it was all caught on camera.
Ashanti was most definitely ready to confront Joe Budden and DJ Akademiks about comments the two made about her onstage outburst when fans threw money at her like she was a stripper. And for a minute or two, things got a little tense.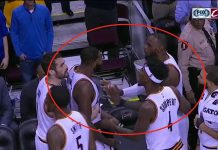 As the team made their way to the sideline, cameras caught James and Thompson yelling at each over a missed defensive assignment. Kid don't be playing these days about their juice.... A 5 year-old boy is in police custody after stabbing three of his family members following...