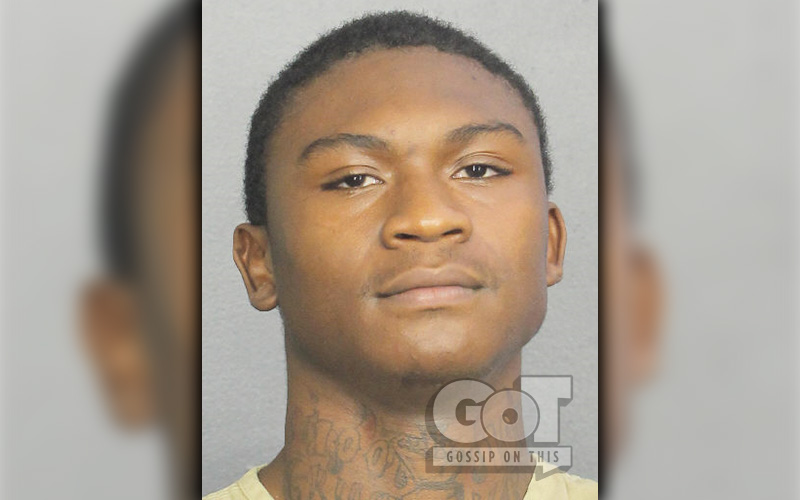 The fourth and final suspect in XXXTentacion's murder case has finally been arrested.
Nearly two months after his involvement in XXXTentacion's shooting death, 20-year-old Trayvon Newsome was arrested in Broward County, Florida on Tuesday (Aug. 7), according to online jail records.
Newsome was booked on two charges: murder in the first degree and robbery with a deadly weapon. He turned himself in through his lawyer after being at large for several weeks, according to the Broward County Sheriff's Department.
Investigators believe Newsome was one of the two trigger men in XXX's June 18th murder. The other alleged gunman, 22-year-old Michael Boatwright, and the remaining two murder suspects—22yo Dedrick Williams and 22yo Robert Allen—are also behind bars.
According to documents obtained by Complex, Newsome pleaded not guilty to his charges and also filed for a demand for discovery, which is standard procedure and means the state of Florida must provide any and all evidence related to the case to his attorney.
With Newsome's not guilty plea, all four of the suspects have affirmed their innocence.
Additionally, Michael Boatwright will reportedly undergo a mental examination before proceeding to trial, and if he is found unfit to go to trial, he could be involuntarily hospitalized and receive prescribed treatment.
On June 18th, XXXTentacion withdrew $50,000 in cash from the bank and put it in a Louis Vuitton bag. As he was leaving RIVA Motorsports in Deerfield Beach, FL, the four suspects attempted to rob him, and when he refused to hand the bag over, they shot and killed him and ran off with the money.
Broward Sheriff Scott Israel called the incident a "tragic shooting" and vowed to "bring those who did it to justice."
XXXTentacion's family, friend and fans should be able to rest a little easier now knowing that all four of his alleged killers are now behind bars with murder charges.
Be the first to receive breaking news alerts and more stories like this by subscribing to our mailing list.