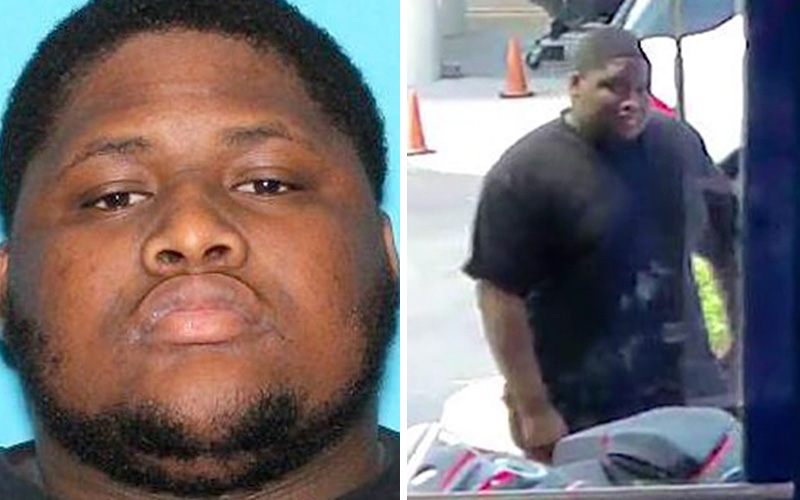 Police are still looking for the men responsible for the murder of Florida rapper XXXTentacion, and while they already have one suspect in custody, two others remain at large.
According to the Sun-Sentinel, a Broward County judge has signed off on a warrant for the arrest of 22-year-old Robert Allen of Ft. Lauderdale. The warrant was signed Tuesday (Jul. 3), 10 days after Allen was named a person of interest in the killing of XXXTentacion.
Allen was reportedly seen in surveillance video footage at RIVA Motorsports in Deerfield Beach on June 18th—the same day XXXTentacion was shopping there and was later shot and killed. Allen's arrest warrant, which isn't related to the homicide investigation, was issued June 28th.
The Broward County Sheriff's Office said that Allen has been on probation for possessing PVP, also known as "flakka," and for carrying a concealed firearm. According to his arrest warrant, he has "failed to make every effort" to find a job and owes the state more than $3,000 for community supervision.
XXX was behind the wheel of his black BMW i8 when he was killed. An SUV blocked X's car as it was leaving RIVA Motorsports' parking lot, and two gunmen—one in a black mask, the other wearing a red mask—jumped out of the SUV and struggled with the artist, whose real name was Jahseh Dwayne Ricardo Onfroy, before shooting him multiple times and making off with his Louis Vuitton bag filled with cash.
22-year-old Dedrick Devonshay Williams of Pompano Beach, Florida, the driver of the SUV, was arrested June 20th—just two days after XXXTentacion's murder—and faces a premeditated murder charge. Police don't believe he was the person who pulled the trigger and they are searching for two other suspects Wiliams is being held without bond at the Broward County main jail facility. An internet rumor suggested he was raped and assaulted in the jail's shower, but officials at the jail debunked that story, saying nothing of the sort happened.
XXXTentacion was laid to rest last week in a private mausoleum following two services—a public memorial attended by thousands of fans at the BB&T Center in Sunrise, FL and a private funeral service attended by family, close friends and industry peers.
His mother, Cleopatra Bernard, shared on Instagram a photo of his mausoleum, which is located in Gardens Memorial Park in Boca Raton, Florida.
Be the first to receive breaking news alerts and more stories like this by subscribing to our mailing list.