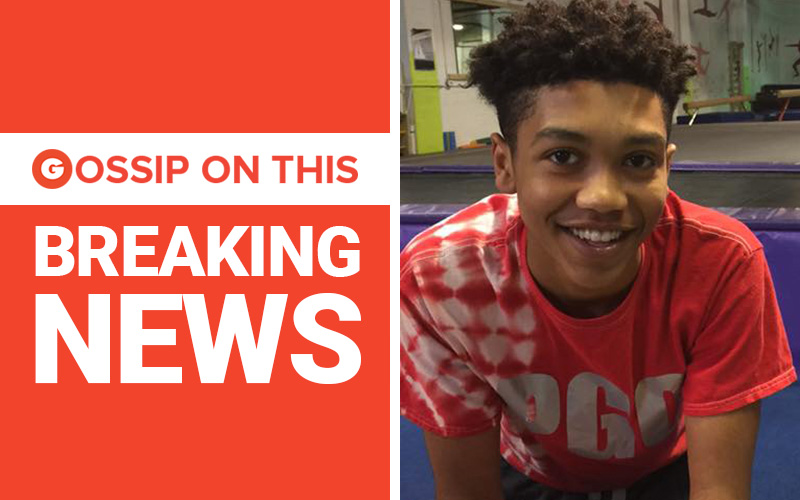 The unarmed black teen who was fatally shot by police in East Pittsburgh has been identified as 17-year-old Antwon Rose Jr., according to WPXI-TV.
Rose was killed Tuesday night (Jun. 19) while running away during a traffic stop. The shooting was captured by an eyewitness on video, which shows Rose exiting the vehicle with another person and running away from police before multiple shots were fired.
After hearing two shots, the person recording the video gasps in shock and can be heard saying, "Why are they shooting? All they did was run, and they're shooting at them."
According to the Allegheny County Police Department, Rose exited a vehicle matching the description of a vehicle seen near a shooting that occurred shortly after 8:30 p.m. on a neighboring street. An officer was reportedly handcuffing the driver of the vehicle when two males—one of them Antwon Rose—ran from the car.
Police processing suspects gray car along Grandview Ave in East Pittsburgh. County investigators believe this car was involved in a separate shooting in N Braddock where man was wounded. Suspects fled. 1 suspect shot, another in custody and police still searching for the third. pic.twitter.com/xz1AuURF78

— Mike Holden (@WPXIMikeHolden) June 20, 2018
An eyewitness told WTAE-TV that she saw the whole thing go down from her porch. She said she saw officers approaching the vehicle with their guns drawn, and when the officers handcuffed the driver, that's when the two passengers opened their doors and took off running. She then heard shots fired.
Another video shows Rose being put into an ambulance while receiving chest compressions from a paramedic. Rose was taken to the hospital, where he was pronounced dead.
The 22-year-old male who was shot in the shooting police were initially responding to was taken to the hospital and survived.
The investigation into the officer-involved shooting is ongoing, the Allegheny County Police Department said in a press release Tuesday night. Police have not released the names of the officers involved in the shooting, but the officer who shot Rose has been placed on administrative leave.
Allegheny County Police Department Superintendent Coleman McDonough said two guns were found in the car, but Rose was NOT armed when he was shot in the back. The 20-year-old driver of the vehicle was released after he was questioned by police.
The other man who ran from the vehicle was not apprehended, and police are asking him to turn himself in "so that he can give a comprehensive description of what occurred."
Gisele Fetterman, who runs several charities in the Pittsburgh area, wrote on Facebook that Antwon Rose had previously volunteered for her at Freestore15104, which helps provide goods to people in need. "His life was just starting, he was part of a wonderful family and he was SO LOVED by so many and he didn't deserve this," she wrote in the post.
Fetterman—wife of Braddock Mayor John Fetterman (who is a current candidate for Pennsylvania lieutenant governor)—described Rose as her "friend" on Twitter and shared an e-mail thread between them from 2015.
? he was my friend. pic.twitter.com/tHixTYKhW0

— Gisele Barreto Fetterman (@giselefetterman) June 20, 2018
She told the Pittsburgh Post-Gazette that the community was "shocked" over Antwon's death. "He was just a really lovely, gentle kid," Mrs. Fetterman said. "His mom is amazing. All the kids loved him. Just a fine person. Bubbly. Funny. Goofy. Just really special." She said Antwon planned to return this summer to volunteer for Freestore15104.
Duquesne City Mayor Nickole Nesby, who is friends with Antwon's mother and knew him since birth, said "he was a beautiful little boy" and described him as well-mannered and very smart—with an IQ of 120. Antwon enjoyed playing basketball ad "was full of life," she said.
Antwon had just gotten his driver's license a few months ago, and Mayor Nesby said he went to pick her up and take her for a ride. "He was a pleasure," she said.
Be the first to receive breaking news alerts and more stories like this by subscribing to our mailing list.