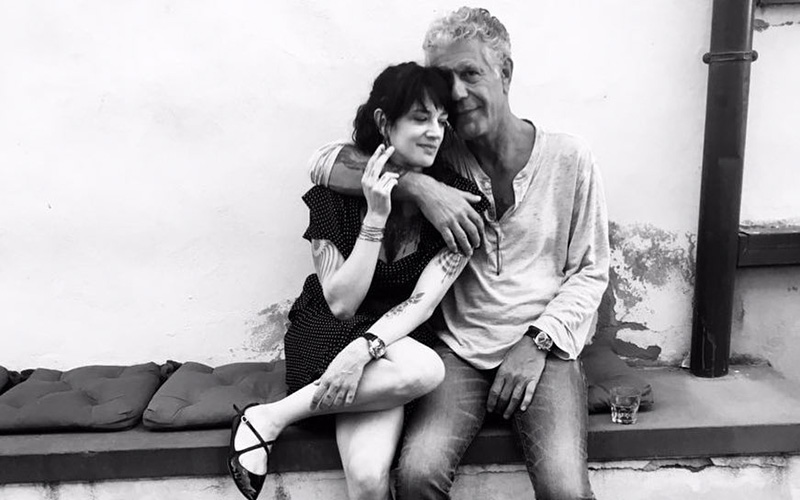 Anthony Bourdain was found dead in his hotel room in France early Friday morning (Jun. 8) after killing himself.
According to reports, Bourdain's good friend, chef Eric Ripert, was the one who discovered his body. The two were in France shooting for Bourdain's CNN show Parts Unknown. French authorities have confirmed that Bourdain's method of suicide was by hanging himself with his bathrobe's belt.
We know when Anthony Bourdain died, we know how he died, and we know where he died. But one question still remains. Why did he choose to end his own life?
Bourdain was in a relationship with Italian actress Asia Argento at the time of his death. The couple started dating in early 2017 and went public with their romance in September 2017 on the red carpet of the annual Creative Arts Emmys in Los Angeles.
Best Emmys ever pic.twitter.com/x0ykxGT3di

— Anthony Bourdain (@Bourdain) September 10, 2017
Before dating Argento, Bourdain was married twice. His first marriage, to a woman named Nancy Putkoski, lasted 20 years, between 1985 and 2005. He married again two years later to Ottavia Busia, with whom he had his first and only child, a now 11-year-old daughter named Ariane.
Bourdain and Busia divorced in 2016, just one year before they would celebrate their 10th wedding anniversary, due to his extensive work schedule, which required him to travel at least 250 days out of the year. Coincidentally, that's the same reason his first marriage didn't work out.
But his last relationship, with Asia Argento, was different. Because she was an actress, she understood the high demands of Hollywood.
Argento reportedly lives in Vigna Clara, which is north of Rome. She and Bourdain both loved to work, which is something they had in common. Bourdain explained to People, "We both work a lot and we're both away from home a lot so we're both circus freaks in the same circus—or different circuses I guess. He continued, "I'm a person who likes being busy, I need a project always. I'm not a person, obviously, who's happy being idle for too long. I like waking up with things to do. I have a restless, creative mind."
Bourdain said in a separate interview with People, "This woman likes to work. She is strong, independent, creative, and needs to have an obsession, needs to make things … I think we're both relieved by the fact that we both respect each other's work. Nobody's ever going to say, 'Oh, but you promised we were going to go to the beach.' No, you get a gig, that's it. Work first."
So a long distance relationship worked between Bourdain and Argento. Yet still, the question remains… why did he kill himself if he and Argento were so happy?
TMZ may have the answer to that question. According to the gossip site, the couple "seemed tight as ever just last week," however, "something changed within the last few days."
Asia and Anthony were on a shoot together for Bourdain's Parts Unknown TV show in Hong Kong that reportedly wrapped about a week ago. Anthony posted shared a photo on Instagram of the crew, including Asia, who was sitting right beside him.
The week before that, the couple were together in Florence, Italy, and still appeared to be happy and romantic.
But, according to TMZ, while Anthony was in France shooting his show, Asia was spotted back in Rome "strolling around with a French reporter named Hugo Clément."
An Italian photographer apparently snapped photos of Argento and Clément "holding hands and hugging," TMZ reported, however, the photog pulled the pics off the market right after news of Bourdain's broke.
It wasn't clear whether Anthony and Asia had broken up, but if they did, they hadn't yet made a public announcement. Their last public appearance together was back in April at an event in New York City, TMZ noted.
So, now we're left with the question: Did Anthony Bourdain kill himself because Asia Argento was cheating on him? Since, as far as we know, he didn't leave a suicide note, we'll never know why he committed suicide. However, based on interviews he conducted after his divorce from his first wife, Nancy Putkoski, Bourdain didn't handle breakups well.
After he and Putkoski split, Bourdain said he coped by self-medicating and behaving "in a completely irresponsible and suicide way." He told Daily Life in a 2012 interview, "I didn't value my own life and acted accordingly. I had put myself in a very dark place and behaved recklessly in the not-too-subconscious hope that something terrible would happen. I was doing everything possible—smoking pot, drink-driving—to invite that." He went on to say that "divorce was just the work thing in the world: it was f**king awful."
"It wasn't that it was even a contentious divorce, there was no long, litigious battle; it's just a terrible thing when a relationship that great ends," he added.
So, it's highly possible that if Asia was, in fact, cheating on him, or if they had recently broken up, he made the decision to end his own life, considering that those thoughts had passed through his mind before. But who knows what was going through Anthony Bourdain's mind in his final moments, other than Bourdain himself.
For what it's worth, Asia posted and deleted a bizarre Instagram story before Bourdain's death was reported.
About three hours before the news broke of Anthony Bourdain's apparent suicide, Argento shared a cryptic message to her Instagram story. The story included a photo of herself wearing a ripped t-shirt that read "F**K EVERYONE." She captioned the post, "You know who you are."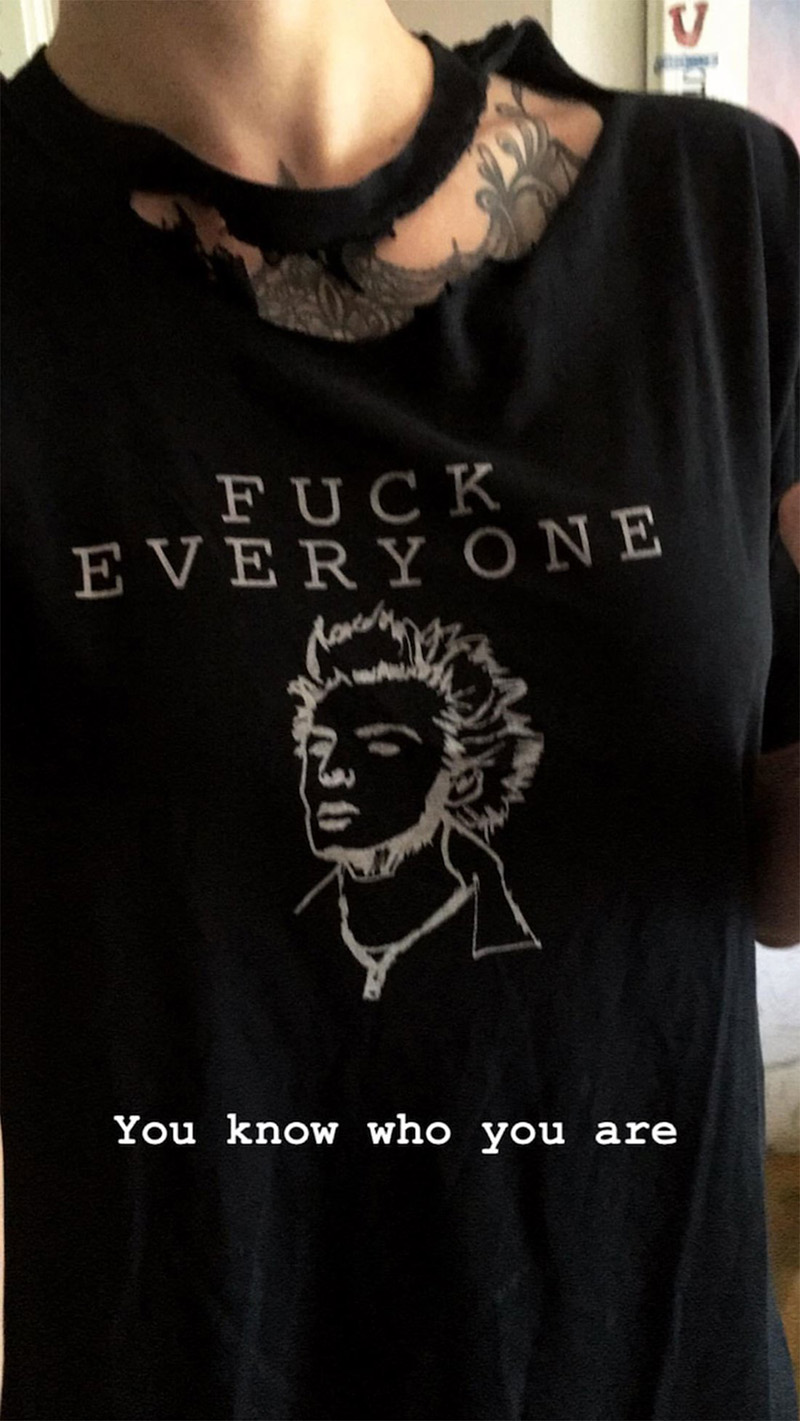 After deleting the story, she posted a note to Instagram and Twitter calling Bourdain a "brilliant, fearless spirit" who "touched and inspired so many."
— Asia Argento (@AsiaArgento) June 8, 2018
Anthony Bourdain was 61.
Be the first to receive breaking news alerts and more stories like this by subscribing to our mailing list.