Anthony Bourdain—world-renowned chef, best-selling author, and Emmy-winning TV host—has died at the age of 61. According to CNN, Bourdain's cause of death is suicide by hanging. He was found unresponsive in his hotel room in France by his good friend, fellow chef Eric Ripert. The two were reportedly working on a new episode of CNN's Parts Unknown.
CNN released the following statement confirming Anthony Bourdain's death:
"It is with extraordinary sadness we can confirm the death of our friend and colleague, Anthony Bourdain. His love of great adventure, new friends, fine food and drink and the remarkable stories of the world made him a unique storyteller. His talents never ceased to amaze us and we will miss him very much. Our thoughts and prayers are with his daughter and family at this incredibly difficult time."
Bourdain leaves behind two ex-wives (including MMA fighter Ottavia Busia), an 11-year-old daughter (Ariane), friends, colleagues, and his girlfriend Asia Argento, who he's been dating since 2016.
Here's what you need to know about Asia Argento and her relationship with Anthony Bourdain:
1
Asia Argento is an Italian actress, director, model and activist.
https://www.instagram.com/p/Bi-SZyunIdc/?taken-by=asiaargento
Asia Argento hails from Rome, Italy and wears many hats as an actress, director, model and activist. According to the late Bourdain, Argento has been in the business since she was a child. Bourdain told People Magazine about Argento in a 2017 interview:
"She's been in this circus since she was nine. She knows so much more about so many of the things that are important to me—music, books, film, the technical aspects of film, and just the weird state of celebrity, being somebody that people come up to. That's something she's dealt with a lot longer than me. I was 44 before that started happening. Whereas, it's been like that for her since she was a kid."
Bourdain added in a separate People Magazine interview last month:
"She comes from generations of filmmakers on both sides of the family. She's a really accomplished director and writer along with being a longtime actress and a real sponge for culture, music, literature. So she's enormously helpful and inspiring."
Argento's movie credits include 2002's "xXx," in which she co-starred along with Vin Diesel, 2005's "Land of the Dead" and 2006's "Marie Antoinette." She also appeared in the final season of the TV series Mafiosa.
2
Asia Argento was among the many women who accused Harvey Weinstein of rape.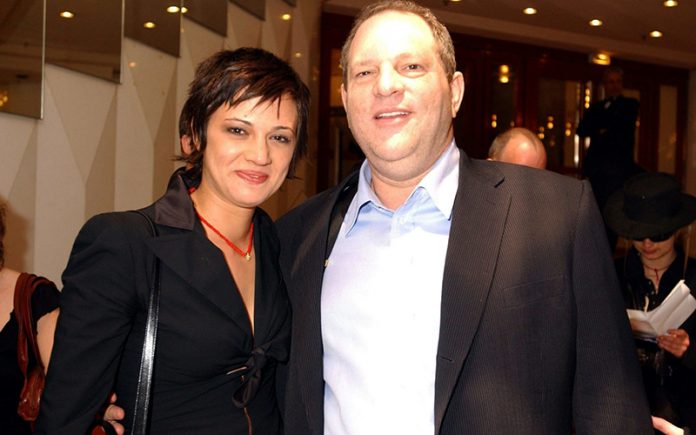 Asia Argento and Harvey Weinstein pictured in 2004
Asia Argento was one of the many who came forward to speak out against Hollywood serial rapist Harvey Weinstein. Her allegations against the fallen entertainment mogul were that he forced oral sex on her.
Argento stated in an interview with Ronan Farrow for the New Yorker that she was 21 years old when Weinstein allegedly raped her in 1997 at the Hotel du Cap-Eden-Roc on the French Riviera.
She said Weinstein came into the hotel room with a bottle of lotion and wearing only a bathrobe. After asking her to give him a massage, Argento claimed Weinstein forced her to give him oral sex as she continued to tell him to stop. Argento explained, "I was not willing. I said, 'No, no, no' … It's twisted. A big fat man wanting to eat you. It's a scary fairy tale." She said she eventually began to fake enjoying the oral sex hoping that would get Weinstein to stop. Her film Scarlet Diva was actually about her encounter with Weinstein, Fox News reported.
When Argento first made the rape allegations against Weinstein (who has denied the claims), her boyfriend, Anthony Bourdain, publicly voiced his support of her. At the time that Argento came forward, Bourdain tweeted, ""@AsiaArgento I am proud and honored to know you. You just did the hardest thing in the world."
.@AsiaArgento I am proud and honored to know you. You just did the hardest thing in the world. https://t.co/i2Lsb6h5vU

— Anthony Bourdain (@Bourdain) October 10, 2017
According to The Independent, Bourdain, amid his "early, outspoken support for the #MeToo movement" cooked Thanksgiving dinner last year for Argento and two other of Weinstein's accusers, Rose McGowan and Annabella Sciorra.
It was an honor to cook for this meeting of the minds @AsiaArgento @rosemcgowan @AnnabellSciorra pic.twitter.com/5UoOl1Xhux

— Anthony Bourdain (@Bourdain) November 25, 2017
"It was an honor to cook for this meeting of the minds," he captioned the photo, which all three women shared on their respective social media accounts. McGown called the evening "magical," the Independent reported. In all, 86 women have so far accused Weinstein of rape.
3
Bourdain and Argento had a long-distance relationship, but it worked for them.
Best Emmys ever pic.twitter.com/x0ykxGT3di

— Anthony Bourdain (@Bourdain) September 10, 2017
Anthony Bourdain and Asia Argento made their first appearance together in September 2017 at the annual Creative Arts Emmy Awards in Los Angeles. Due to their crazy and equally demanding work schedules, Bourdain and Argento had a long-distance relationship, but it appeared to work well for them.
Bourdain, who spends about 250 days a year shooting his CNN show Parts Unknown, told People Magazine that he made it his mission to make time for Argento, as well as his 11-year-old daughter Ariane (with his ex-wife Ottavia Busia). Bourdain split his time between living in New York (to visit his daughter) and Italy (to visit his girlfriend, Argento).
Argento reportedly lives in Vigna Clara, which is north of Rome. She and Bourdain both love to work, which is something they had in common. Bourdain explained to People, "We both work a lot and we're both away from home a lot so we're both circus freaks in the same circus—or different circuses I guess. He continued, "I'm a person who likes being busy, I need a project always. I'm not a person, obviously, who's happy being idle for too long. I like waking up with things to do. I have a restless, creative mind."
In a separate interview with People, Bourdain noted, "This woman likes to work. She is strong, independent, creative, and needs to have an obsession, needs to make things … I think we're both relieved by the fact that we both respect each other's work. Nobody's ever going to say, 'Oh, but you promised we were going to go to the beach.' No, you get a gig, that's it. Work first."
4
Asia Argento was previously married to filmmaker Michele Civetta.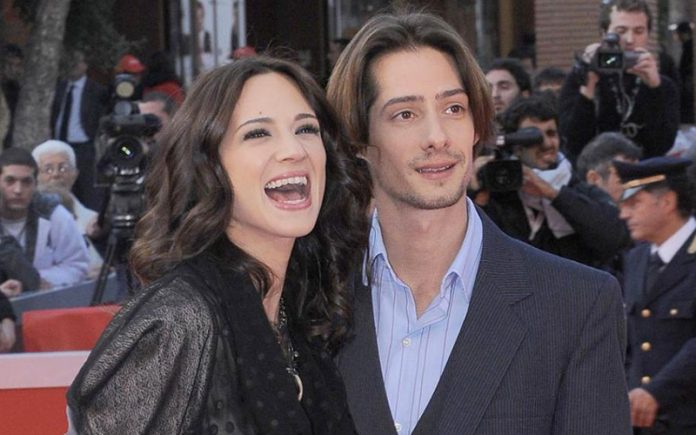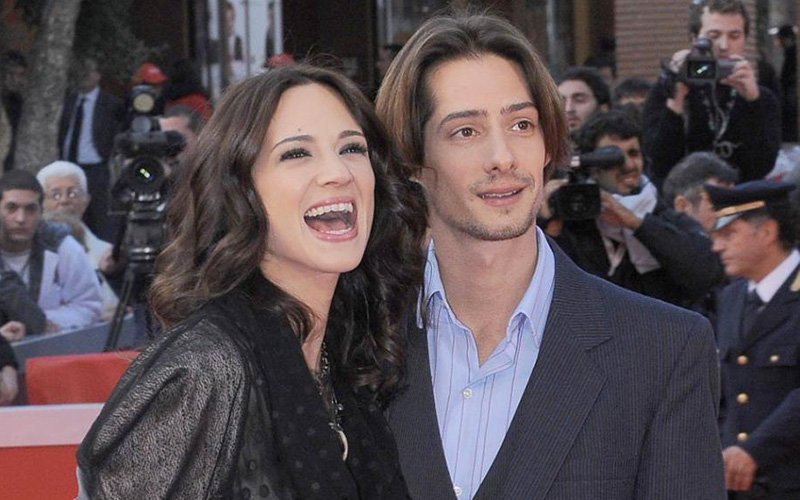 Prior to her relationship with Anthony Bourdain, Asia Argento was previously married to Emmy-nominated film director Michele Civetta, the founder of the company Quintessence Films. The couple wed in 2008 and divorced in 2013.
Civetta's directing credits include commercials for big brands such as Coca-Cola, Dunkin' Donuts, and Martini & Rossi. He also worked with a number of big celebrities, including Yoko Ono, Carrie Fisher and Lindsay Lohan.
He even worked with his ex-wife Argento, directing her music video "Ours" in 2013. According to IMDB, Civetta also directed Argento in a 2017 thriller called "The Executrix."
5
Asia Argento has two children from previous relationships, one with her ex-husband, director Michelle Civetta, and another with Italian singer Marco Castoldi (aka "Morgan").
https://www.instagram.com/p/Bit9O38nzDJ/?taken-by=asiaargento
Asia Argento has one child with her ex-husband Michele Civetta, a son Nicola Giovanni Civetta, who was born in 2008. Prior to her marriage with Civetta, Argento had a daughter with singer Marco Castoldi, also known as "Morgan."
Argento and Castoldi's daughter, Anna Lou Castoldi, who was born in 2001, is already a working actress and is known for the movies "Misunderstood" (2014) and "Shadow" (2017). Argento's daughter is named after her sister Anna Ceroli, who died in a motorcycle accident in the 1990's.
6
Asia Argento released a statement about Anthony Bourdain's death on Twitter and reportedly shared a cryptic message on Instagram hours before the sad news was announced.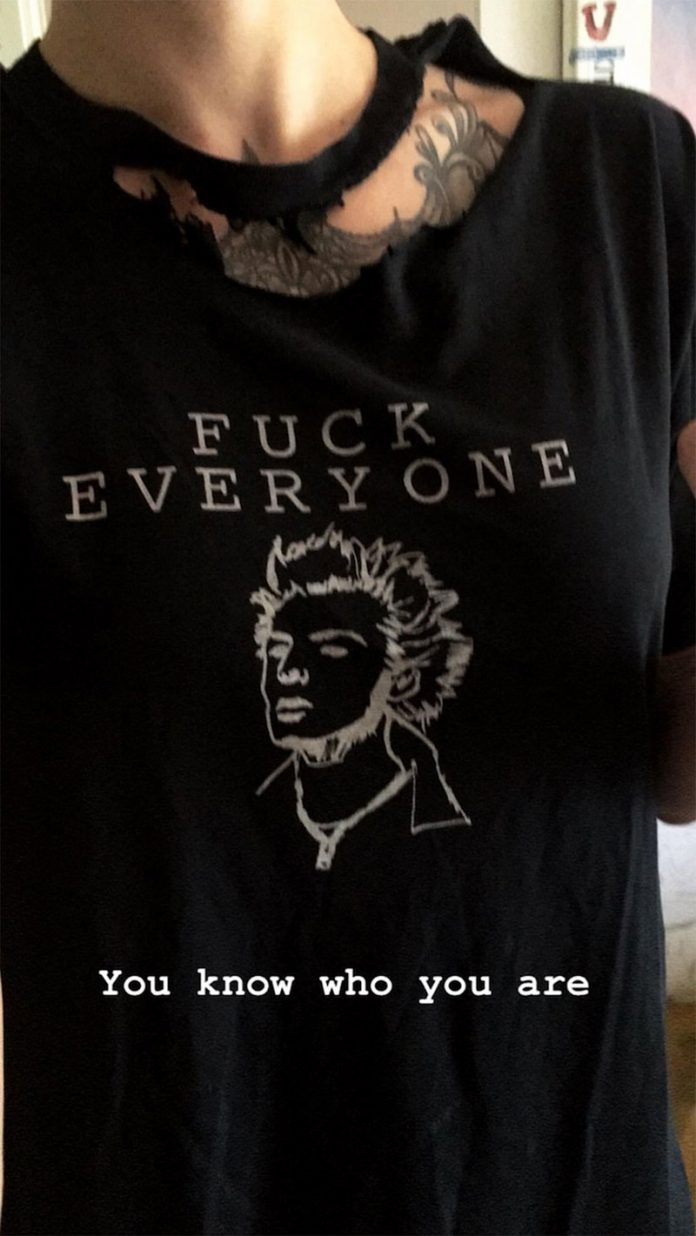 https://www.instagram.com/p/BjRZxd1HeAx/?taken-by=asiaargento
Asia Argento spoke out following Anthony Bourdain's shocking death from an apparent suicide on Friday.
She said in a message posted to Twitter, "Anthony gave all of himself in everything that he did. His brilliant, fearless spirit touched and inspired so many, and his generosity knew no bounds. He was my love, my rock, my protector. I am beyond devastated. My thoughts are with his family. I would ask that you respect their privacy and mine."
— Asia Argento (@AsiaArgento) June 8, 2018
According to People Magazine, about three hours before the news broke of Anthony Bourdain's apparent suicide, Argento shared a cryptic message to her Instagram story.
The story included a photo of herself wearing a ripped t-shirt that read "F**K EVERYONE." She captioned the post, "You know who you are." The story has since been deleted.
Be the first to receive breaking news alerts and more stories like this by subscribing to our mailing list.