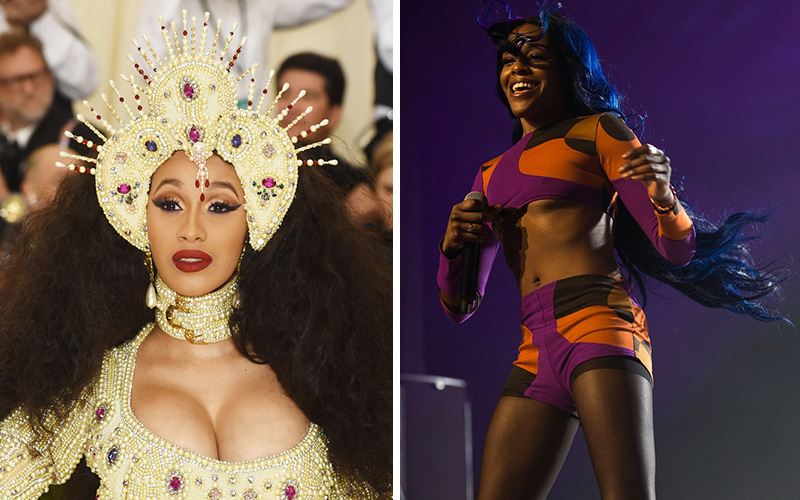 Cardi B has taken an official leave of absence from Instagram. The rapper deactivated her IG account this afternoon amidst her feud with fellow emcee Azealia Banks.
Cardi and Azealia have been going back and forth for the past 24 hours after Banks made some insulting comments towards Cardi in her Breakfast Club interview. Banks said Cardi was "illiterate" and a caricature of a black woman.
In her initial response to the comments, Cardi pointed out what she felt were contradictions to Banks' critiques, while also defending the way she speaks. Cardi also called Banks out for bleaching her skin and going after other famous women like Beyoncé.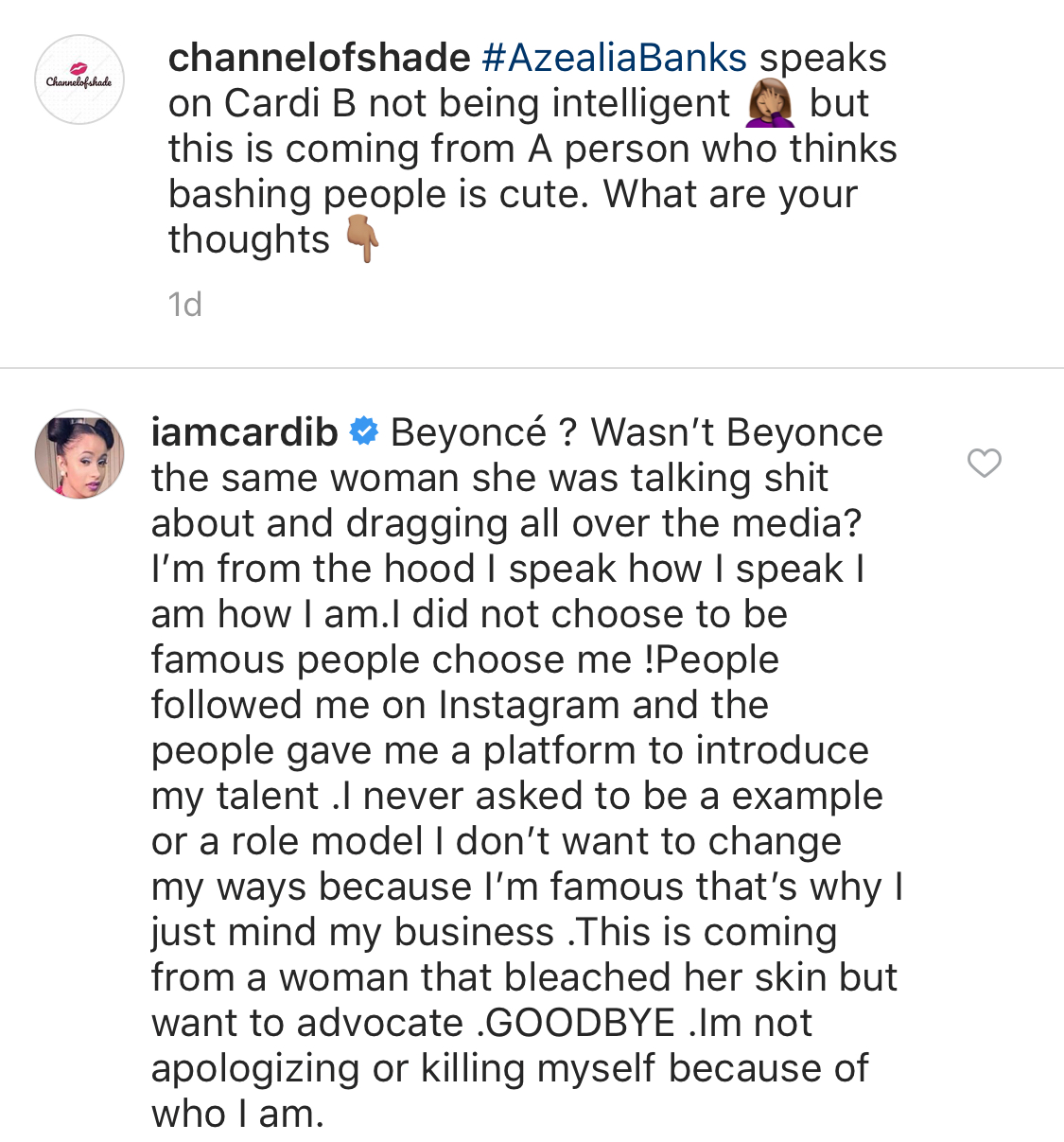 Banks responded to Cardi, calling her a "bird brain" and a "hood booger" who "doesn't have the vernacular to engage in any discussion about black women's culture, music or hiphop at all." She continued, "You're illiterate, you're baby mama 4/5 to [a] man who has women crawling out of the woodworks with kids, videos of your n**ga f**king other women… you're a real life episode of Maury sis."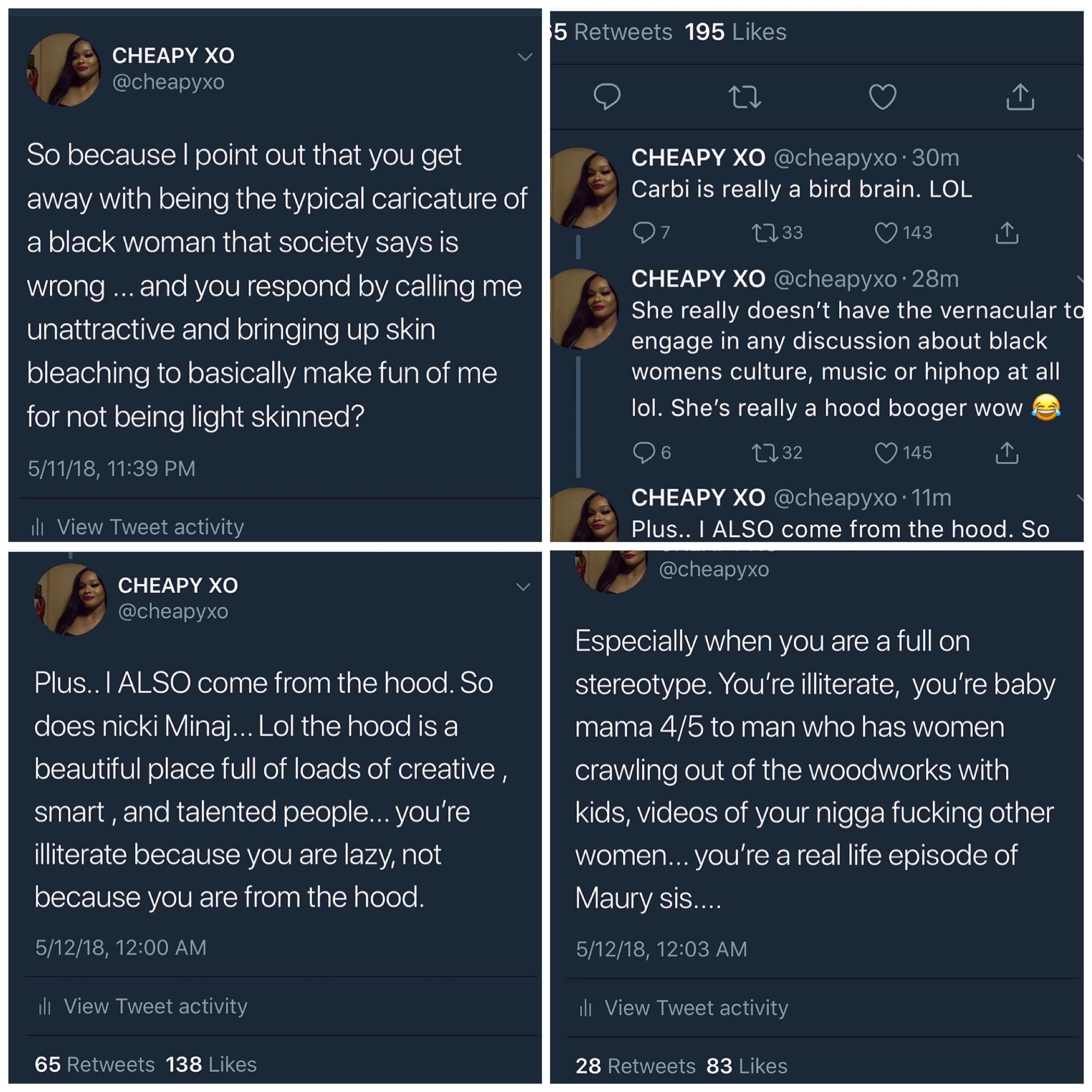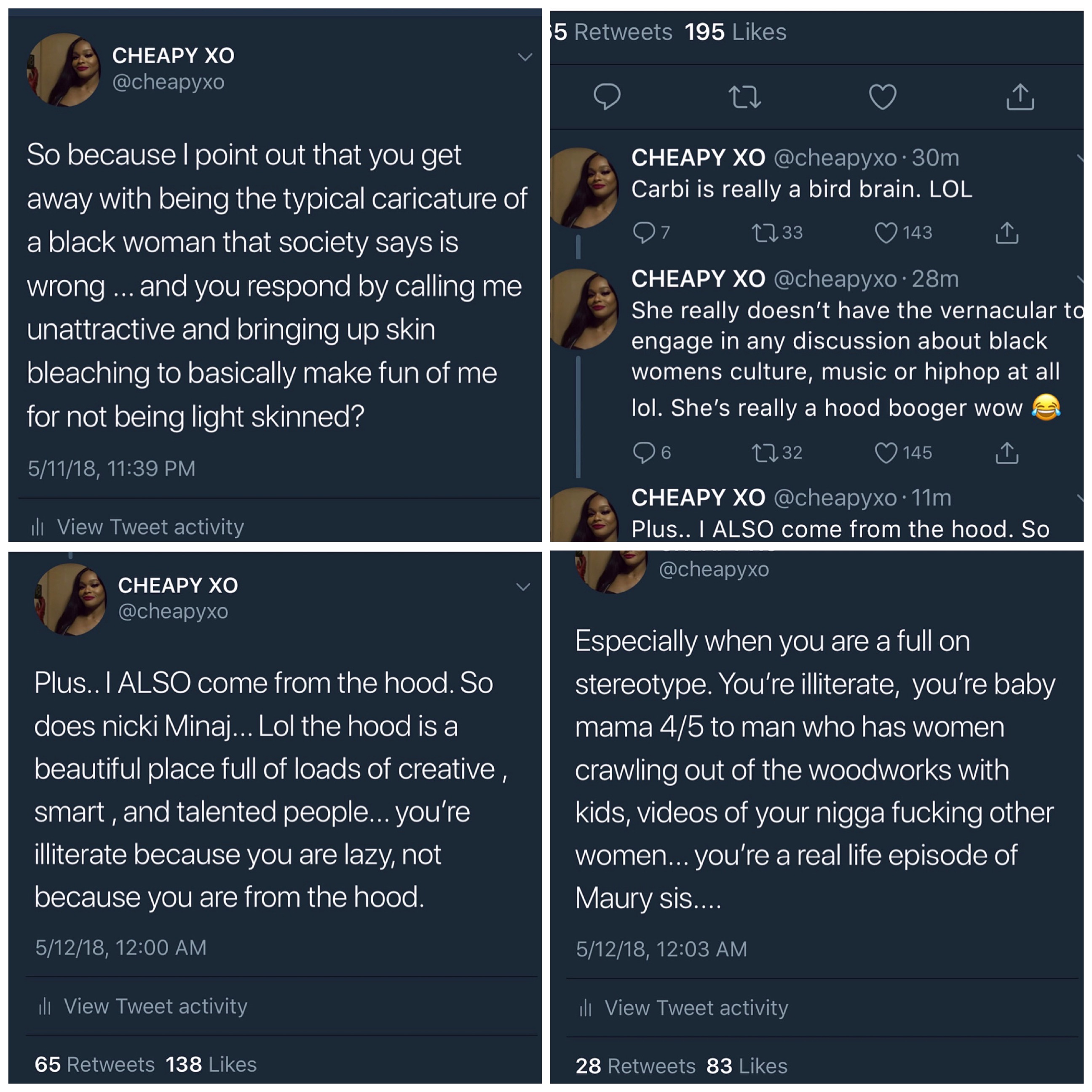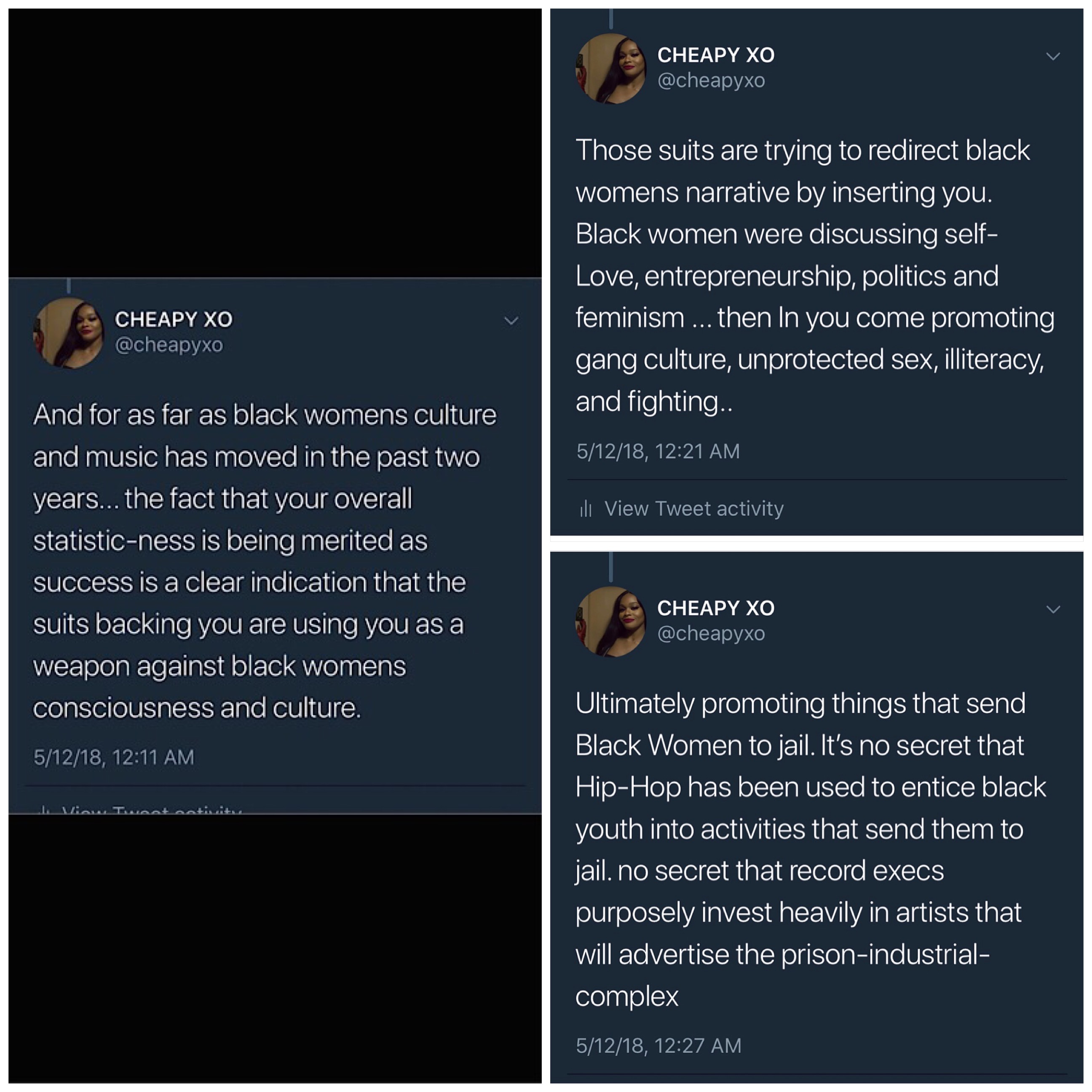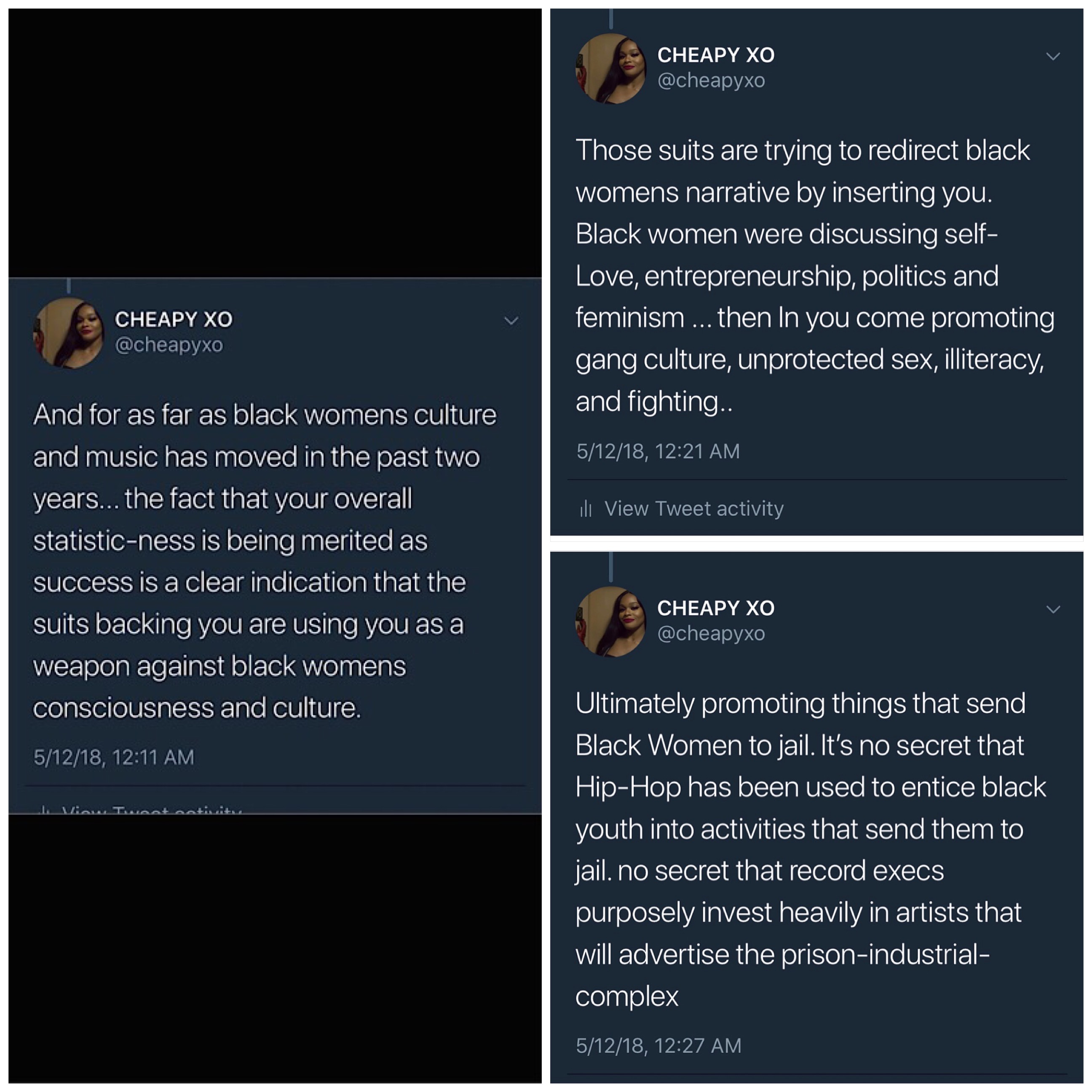 Cardi followed up with another response to Banks, questioning why she's coming after her so hard and telling her to "LEAVE ME ALONE!" Cardi also told Azealia to "SUUUUUCK [HER] ASSSSSSS" among other things.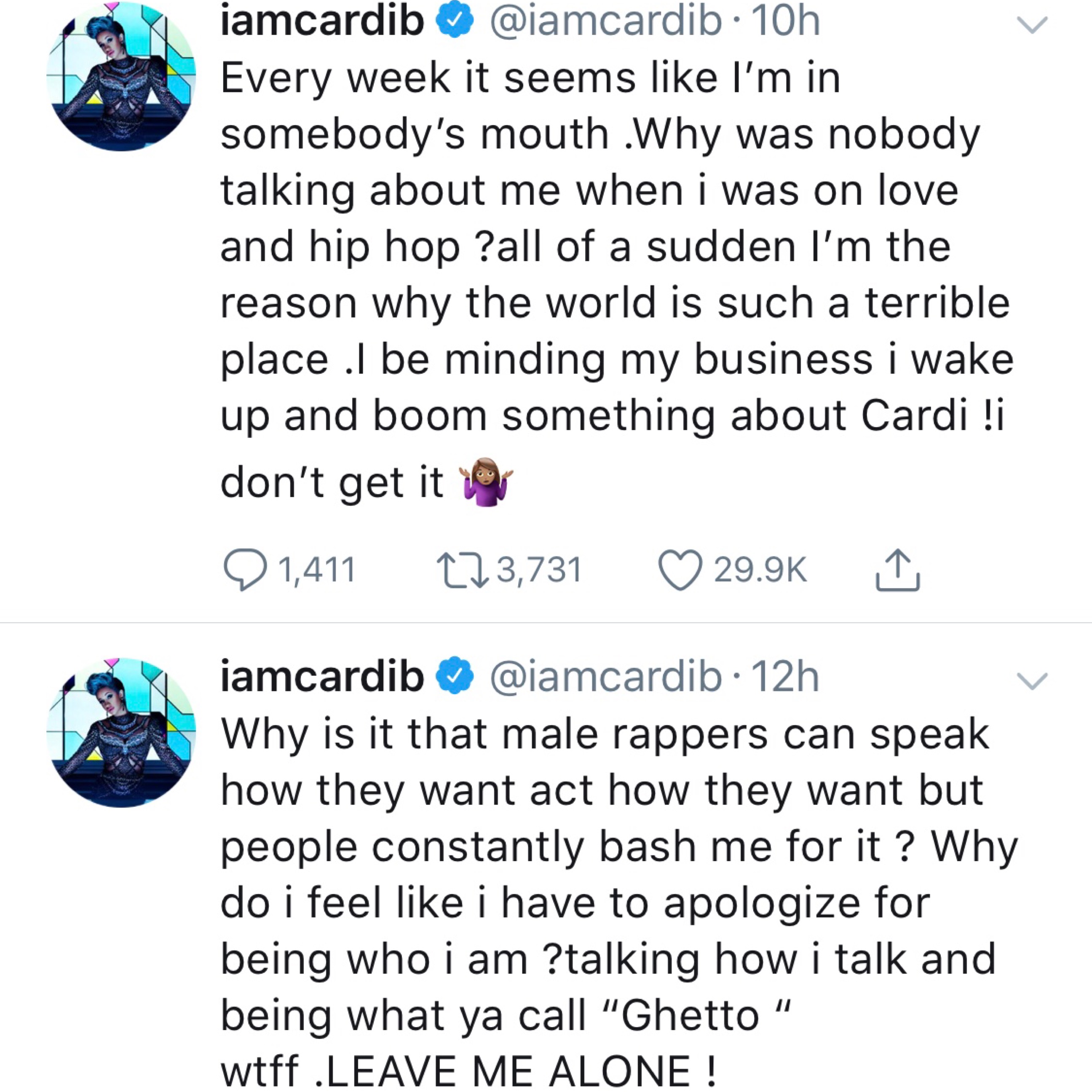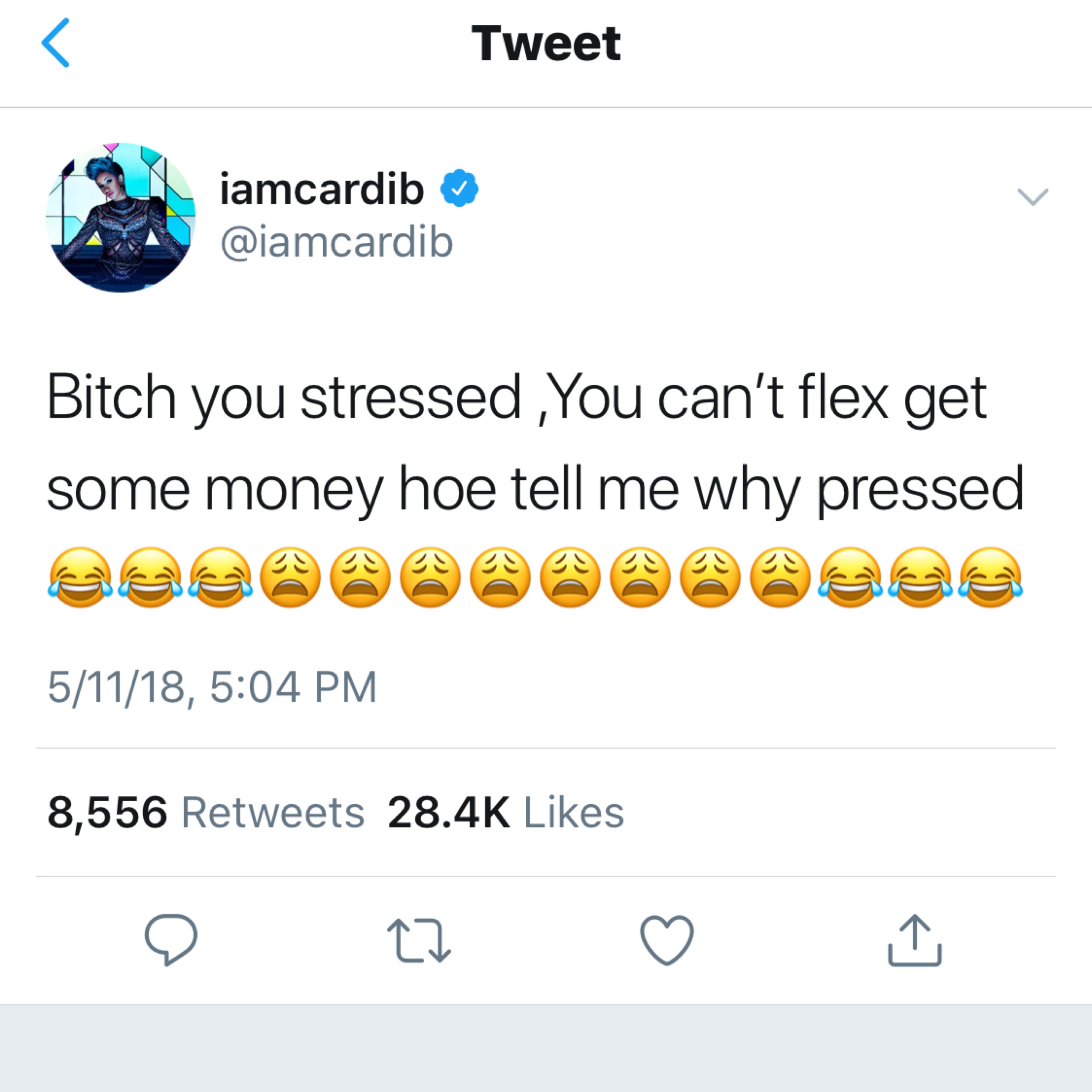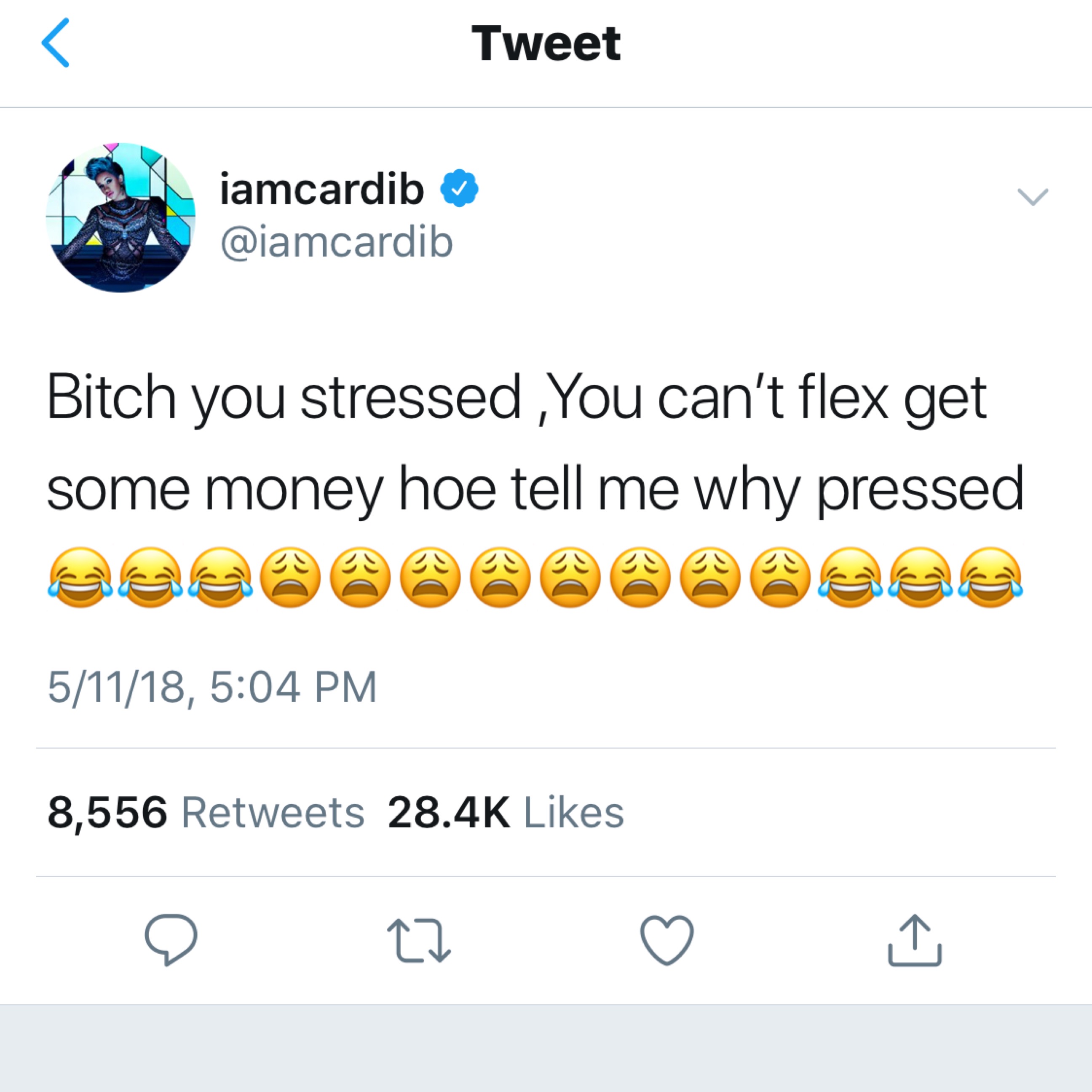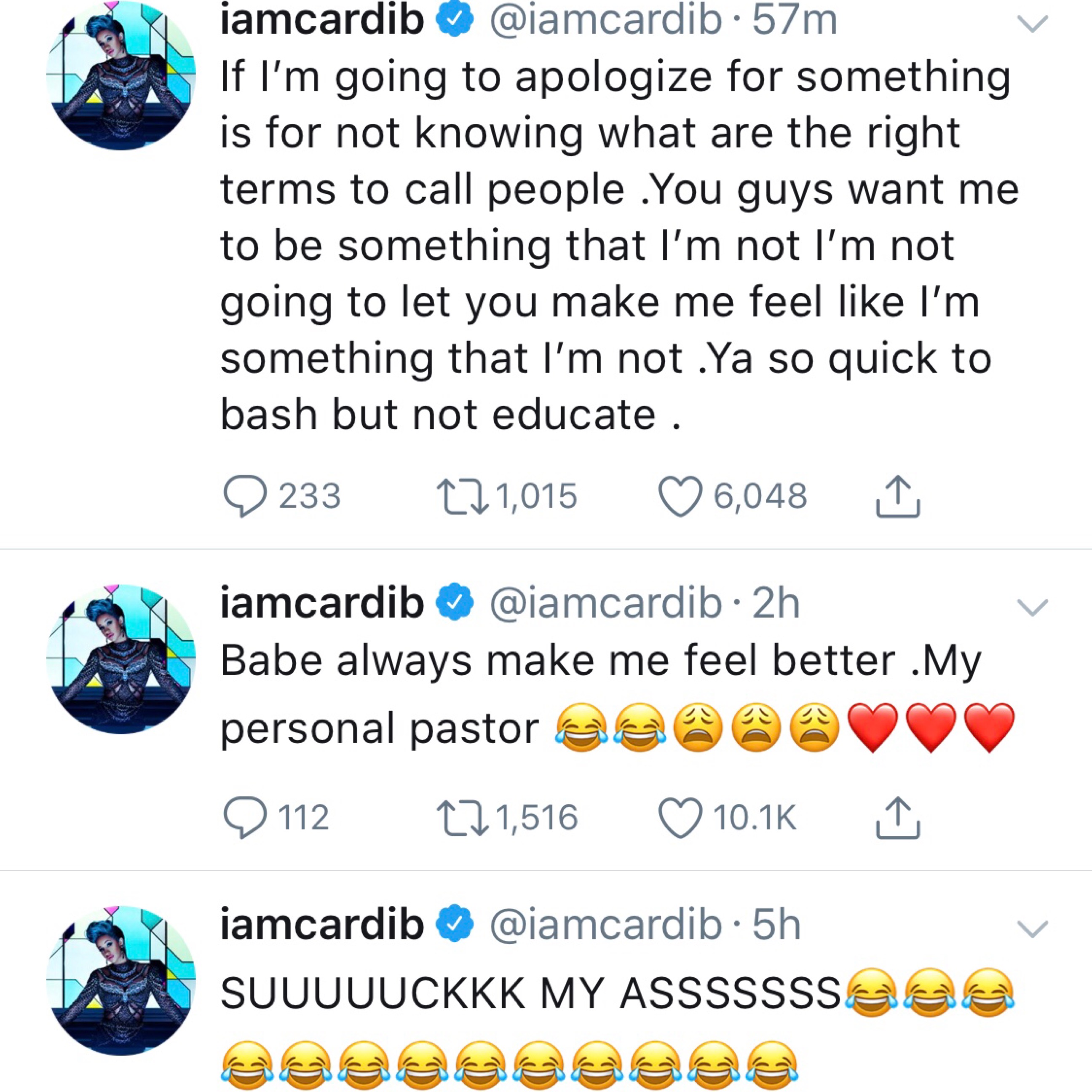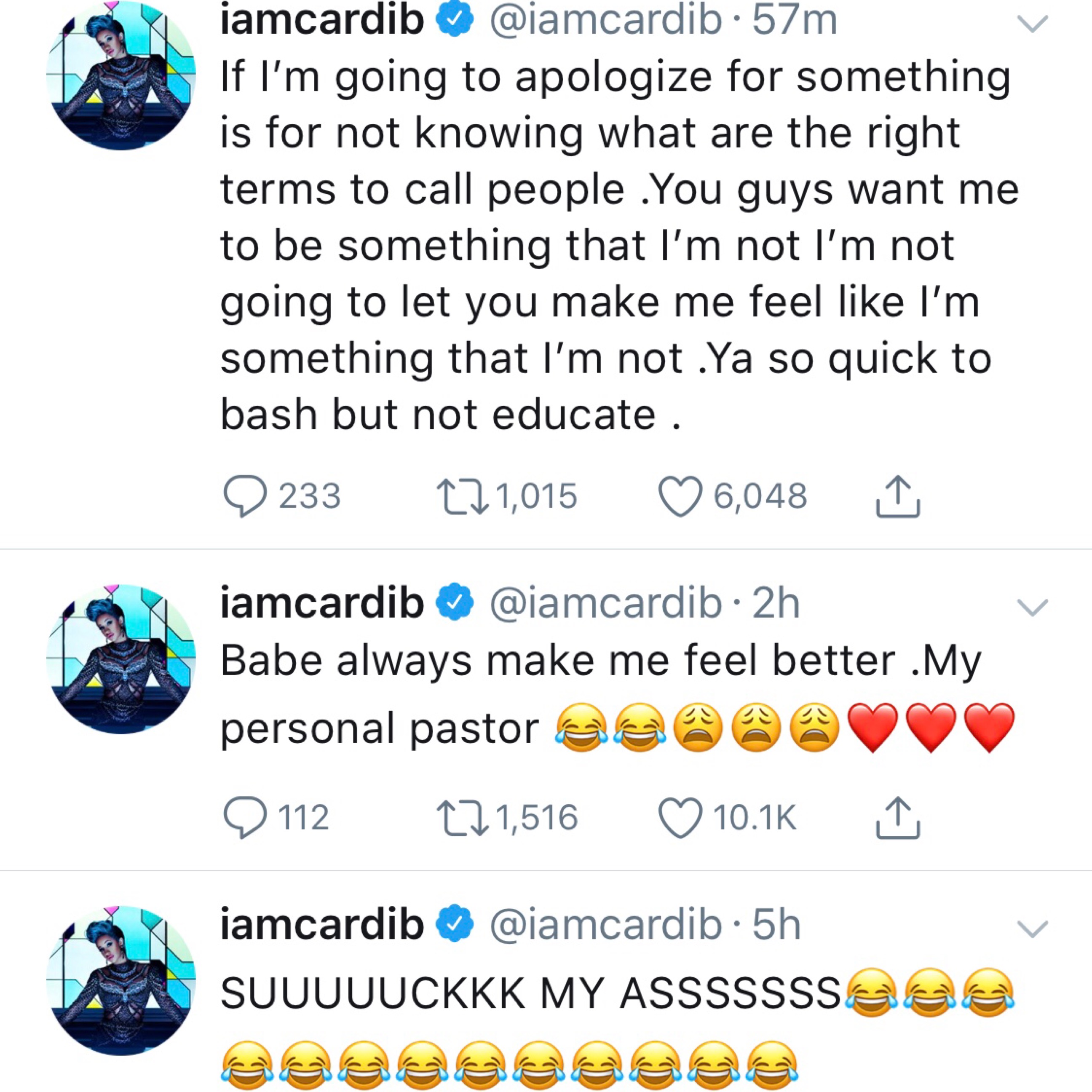 And this morning, Cardi expounded on her response to Azealia Banks with a lengthy message on Instagram: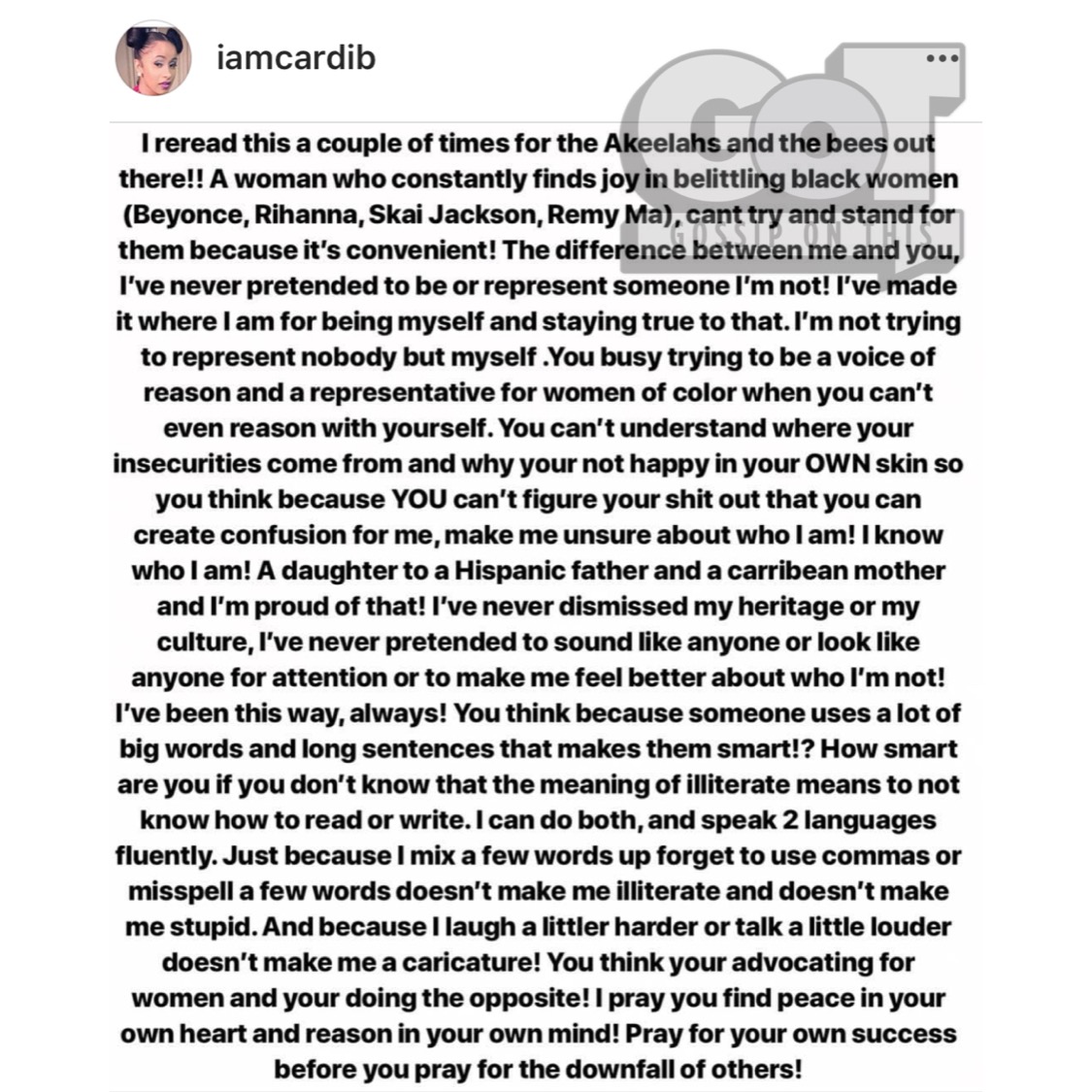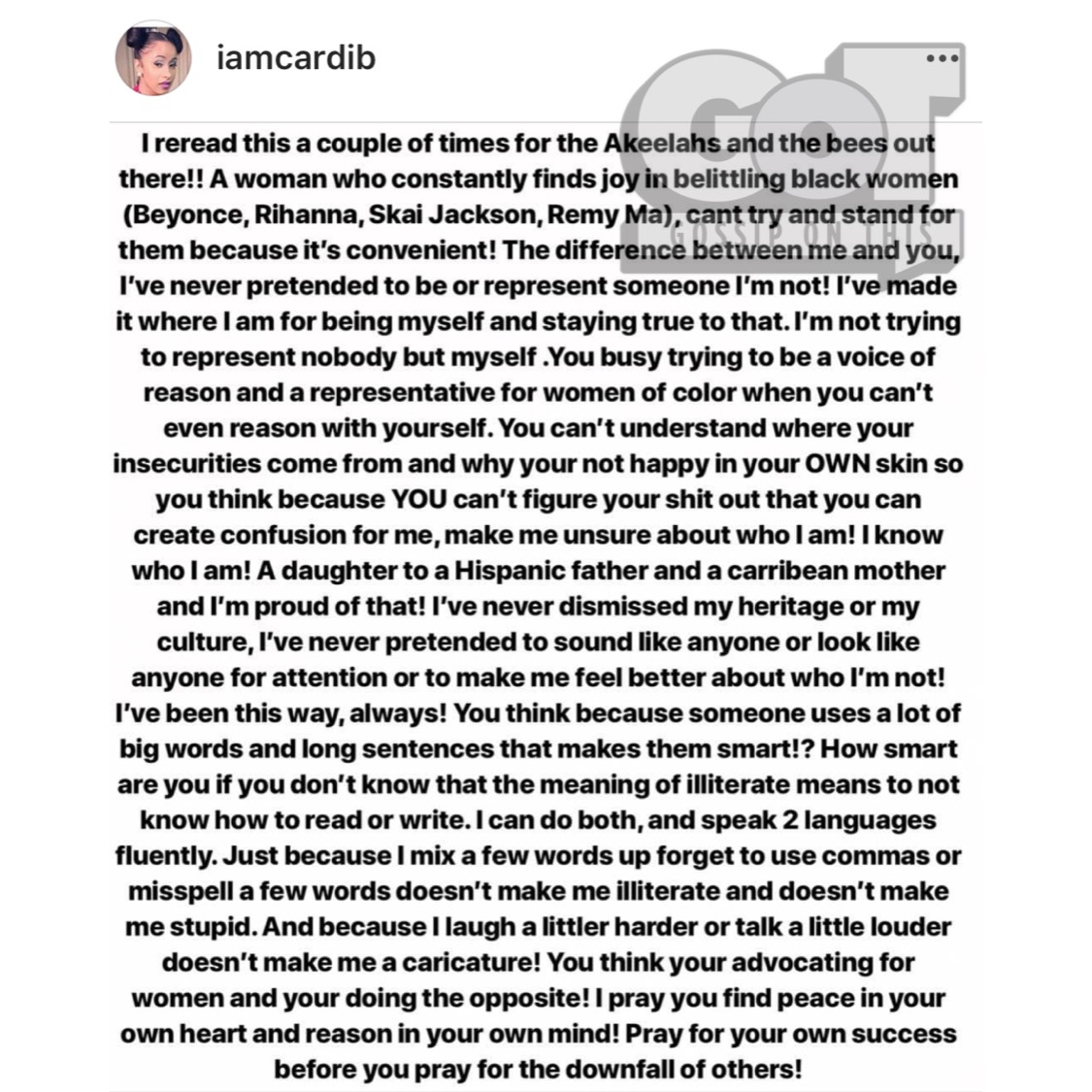 "The difference between me and you, I've never pretended to be or represent someone I'm not!" she wrote. "I've made it where I am for being myself and staying true to that. I'm not trying to represent nobody but myself… I know who I am! A daughter of a Hispanic father and a carribean mother and I'm proud of that! I've never dismissed my heritage or my culture, I've never pretended to sound like anyone or look like anyone for attention or to make me feel better about who I'm not!"
Cardi also defended herself against Azealia's claims that she's "illiterate," boasting that she's fluent in two languages. "Just because I mix a few words up forget to use commas or misspell a few words doesn't make me illiterate and doesn't make me stupid," she wrote. "And because I laugh a little harder or talk a little louder doesn't make me a caricature!"
And now Cardi B is DONE with the whole thing, because she has since deactivated her Instagram account and made her Twitter account private, saying that she's "tired of the bullshit" and needs to "enjoy my pregnancy, family new projects and my partner [her fiancé, Migos rapper Offset]."