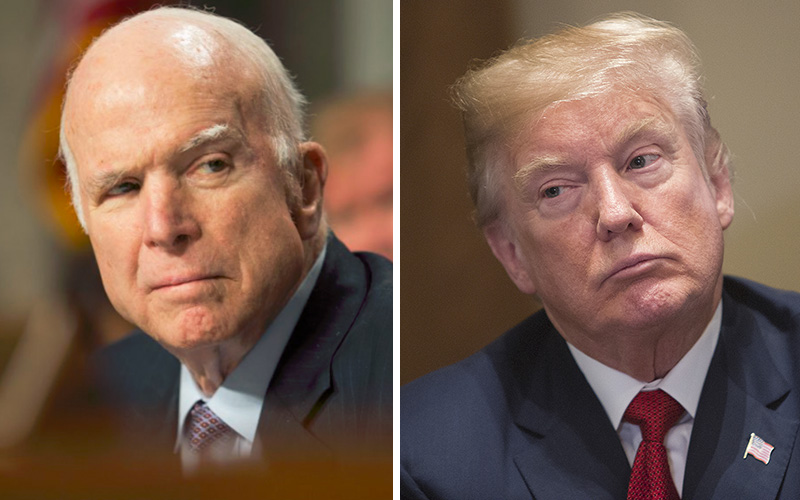 Senator John McCain is dying of brain cancer, and he's reportedly made it crystal clear that there is one person who he does NOT want to attend his funeral: President Donald J. Trump.
In place of Trump, friends of the Vietnam war veteran and 2008 presidential candidate, who doesn't have the greatest relationship with the Cheeto-in-Chief, asked the White House to send Vice President Mike Pence, according to reports from The New York Times and NBC News.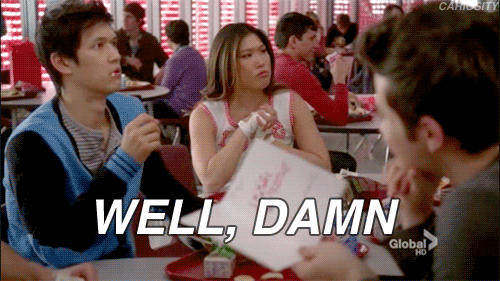 The service will be held at Washington's National Cathedral and will have eulogies read by former presidents Barack Obama and George W. Bush, sources close to McCain revealed to NBC News.
McCain has been battling an aggressive form of brain cancer since being diagnosed with the disease last July. He recently underwent surgery for an intestinal infection last month and is currently recovering at his home in Sedona, Arizona.
Sen. McCain said in an audio excerpt of his forthcoming memoir, "I don't know how much longer I'll be here," according to an audio excerpt obtained by NPR.
McCain and Trump have had a pretty rocky relationship, especially since the 2016 presidential primary when Trump said McCain considered a war hero only "because he was captured" in the Vietnam War, and he only respected military figures who avoided being taken prisoner by the enemy.
Trump also slammed McCain for his "no" vote last summer that helped shut down the GOP's attempt to repeal and replace the Affordable Care Act, also known as "Obamacare." Trump called McCain's move "totally unexpected" and "honestly terrible."
McCain, a Navy pilot in the war, was repeatedly tortured over a more than five-year period while he was held as a POW (Prisoner of War) in North Vietnam. He said last fall that Trump never apologized for his insulting comments.
Be the first to receive breaking news alerts and more stories like this by subscribing to our mailing list.