They say a picture is worth a thousand words. So, what does it say when a series of photos show Chris Brown with his hand around a woman's throat as she looks distressed?
Several photos of Chris appearing to "choke out" a woman surfaced online last Wednesday (March 28). Though the images are extremely disturbing, Chris and the woman both say that that it was just "horseplay."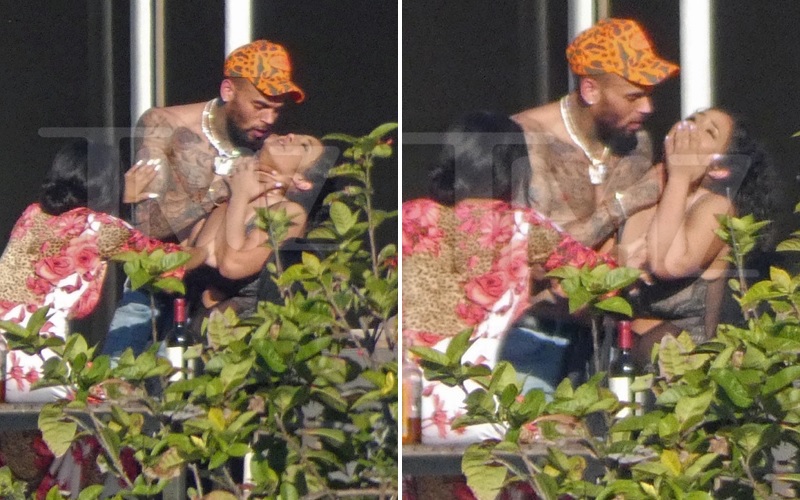 The photos show Chris' hand around the woman's neck, while a third woman seemingly attempts to break-up whatever is going on. The woman being grabbed by the troubled singer initially looks frightened but appears to be smiling in the other snaps.
"She's a friend. It's obviously playful as she confirmed," Chris' lawyer Mark Geragos, told TMZ. "Whoever invaded their privacy will be held accountable."
Chris had been partying with friends early last week in Miami during the Ultra Festival. The photos were taken around 9 a.m. on Monday, March 26.
TMZ posted a gallery of the unsettling photos, telling viewers to judge for themselves if they believed the "horseplay" explanation.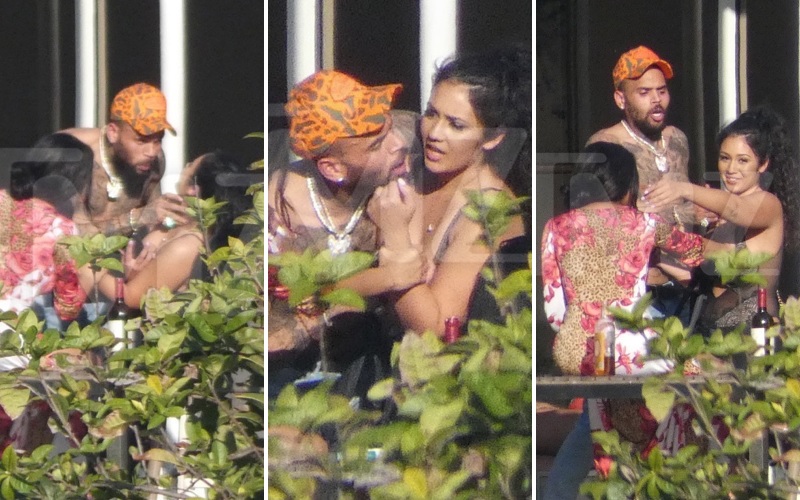 We all know about Chris Brown's violent behavior and history with domestic violence. He attacked Rihanna in 2009 which resulted in a felony conviction and a 5-year probation.
And ex-girlfriend Karrueche Tran was granted a temporary restraining order last year after claiming Chris punched her in the stomach, pushed her down a flight of stairs, and even threatened to kill her.
Regardless of how playful he claims he was being, it probably would be wise for Chris Brown to keep his hands off women's necks, especially while paparazzi are lurking.
Be the first to receive breaking news alerts and more stories like this by subscribing to our mailing list.