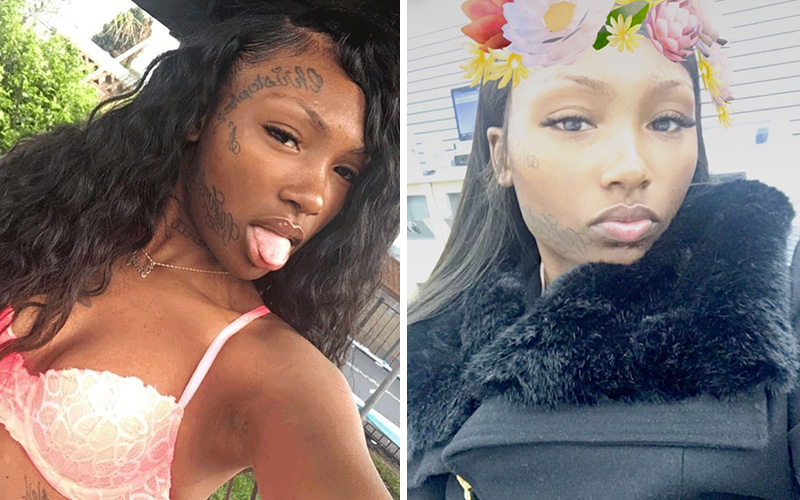 A popular prostitute with a huge social media following named "Pretty Hoe" is making headlines after she was recently arrested for pimping minors and making them endure violent beatings. She's also known for flaunting cash on social media and showing off the men who pay her for her services.
Here are some things to know about Pretty Hoe.
1
Pretty Hoe (real name: Melanie Denae Williams) is facing life in federal prison.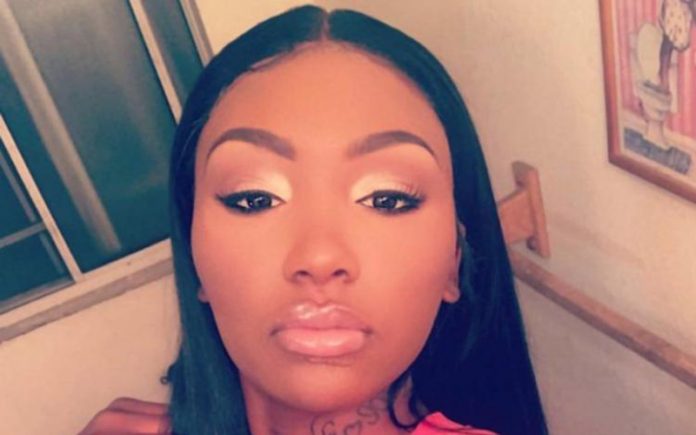 Pretty Hoe, whose real name is Melanie Denae Williams, was indicted in U.S. District Court for trafficking minors for sex and using force or fraud to coerce an adult into prostitution.
Williams was arrested on Christmas Eve (Dec. 24, 2017) after she allegedly assaulted a woman she recruited for prostitution. According to an affidavit, Williams took the woman's phone, pulled her hair, and made her strip naked before throwing a cup a bleach on the woman and beating her with a broomstick.
The victim told authorities Williams forced her to sell sex and took all the money she profited. Williams also made the woman tattoo her first name "Melanie" to her wrist and face to prove that she was her property. When the woman got ready to part ways with Williams, she allegedly threatened to kill her and her family.
The victim claims Williams had attacked her before on another occasion in which she bent her fingers, pinched her lower lip, and slapped her in the face.
Authorities also confirmed a video in Pretty Hoe's phone which shows a gun being pointed at the alleged victim, and Pretty Hoe's voice can also be heard in the video.
Williams was taken into custody by Federal authorities in February for sex-trafficking two underage girls, The San Diego Union-Tribune reports.
Williams is being held without bail and is due in court on Friday (Mar. 16) for her arraignment. She faces life in federal prison if convicted.
2
Videos on YouTube show Pretty Hoe beating up and shooting at people, and flaunting her fancy hooker lifestyle.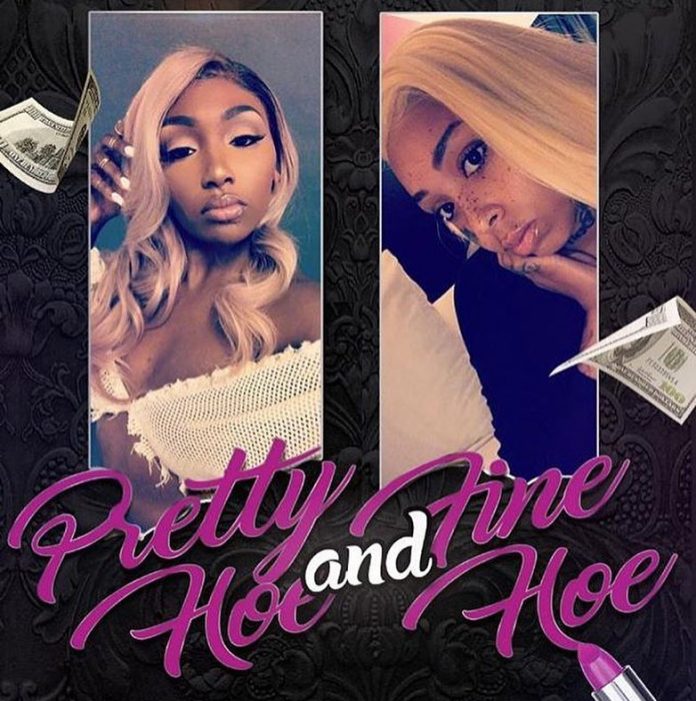 In a video posted in July 2017, Pretty Hoe is seen punching and slapping a man as a group of bystanders just sit back and watch.
In another video posted on Youtube, Pretty Hoe and her friend Fine Hoe chase after a woman (possibly a prostitute) named Tatiana who she claims stole from her. They never manage to catch up with the woman, but they somehow were able to get her purse. Both women joked about the purse having no money or condoms inside, and captioned the video, which was initially posted to Snapchat, "Broke ass hoe where the money at?"
Pretty Hoe also wrote in another snap, "A bitch that steals from me out my house will never get no pass from me. When you see me you already know what's up but you always run from me. Tatiana when will you have the balls to FIGHT ME?"
There's also another video of Pretty Hoe and her ride-or-die Fine Hoe shooting a gun out of a car at someone before speeding off. After the shooting, Pretty Hoe posted on Snapchat, "IM NOT SCARED OF JAIL SO STOP TELLING ME ANYTHING ABOUT THE MF POLICE."
She's also gone live on Instagram and Twitter showing off how much money she makes and the men she tricks with, who are mostly white.
#WhiteTricksOnly pic.twitter.com/U24YNlXI2I

— Pretty Hoe (@Pretty3o4) October 15, 2017
3
Pretty Hoe got in trouble last year with the law, and she has a website where she promotes her twerking videos and talks about her haters.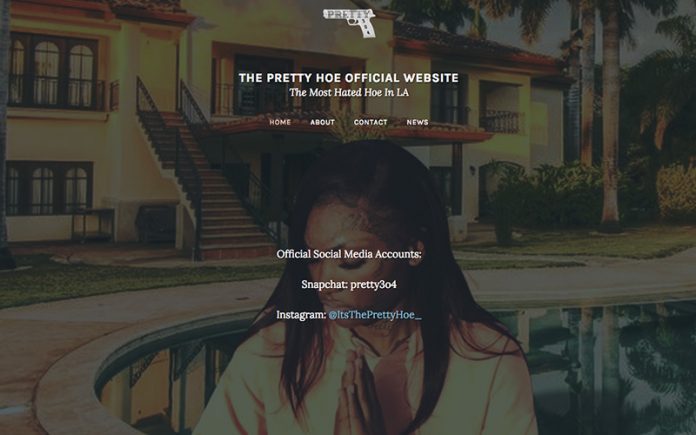 This isn't Pretty Hoe's first run-in with the law. Last year, she was sentenced to three months in jail for prostitution. On her website, prettyhoe.com, she talks about serving seven months for a gun charge.
She calls herself the "The Most Hated Hoe In LA" on her website, brags about face tattoos she has dedicated to her best friend Fine Hoe, and promotes her fan merchandise.
She writes on the page:
"Pretty Hoe (sometimes spelled 'Pretty 304') is a social media star most noted for her wild twerking videos and run ins with the law. Especially her recent release from a 7 month prison sentence for an incident involving a firearm.

She is a 22 year old Los Angeles native and is self described as 'The Most Hated Hoe In LA'. She is known for her loyal relationship with her best friend, Fine Hoe (sometimes spelled Fine 304). Pretty has several face tattoos dedicated to Fine Hoe, who was involved during the incident that lead their arrest.

Pretty Hoe has amassed a cult following of over 150k snapchat followers and has been featured on the Instagram Top Live Video Feed.

Her trademark dance moves are often accompanied by her favorite song by Tee Grizzley, 'First Day Out'. Her fans emulate her dance moves with 'The Pretty Hoe Challenge' that her following started all over social media.

She is currently developing her brand through business promotions, club appearances and merchandising. Her official merchandise can be exclusively purchased here."
4
Pretty Hoe used Instagram as a platform to recruit prostitutes.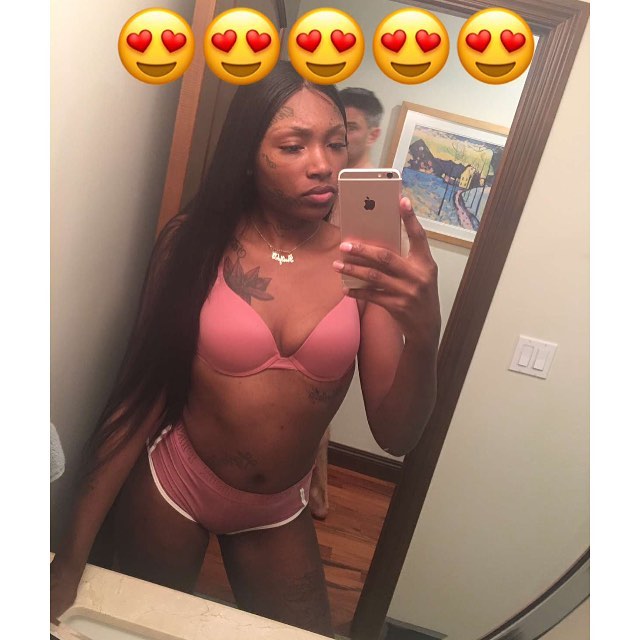 On her Instagram page, Prettyhoe_304, she posts offering escort work to women over the age of 18.
https://www.instagram.com/p/BPshtL2hFCR/?taken-by=prettyhoe_304
"who 18+ & wanna make some legit money? no card needed. dm me for info," she wrote.
5
Pretty Hoe's BFF Fine Hoe says she's doing fine in jail.
Fine Hoe posted a video saying she doesn't believe Pretty Hoe will receive a lengthy prison sentence, especially not the possible maximum sentence of 55 years (or life). She also asked everyone to keep Pretty Hoe in their prayers.
Be the first to receive breaking news alerts and more stories like this by subscribing to our mailing list.