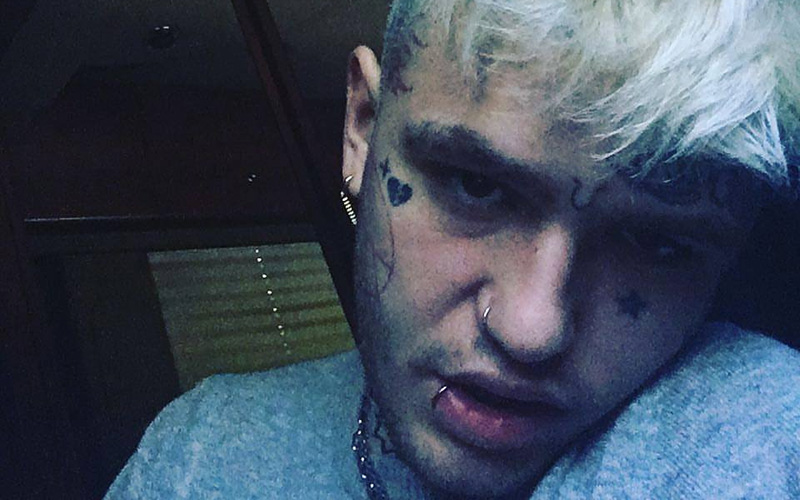 The results of the toxicology report from Lil Peep's autopsy has been revealed, and it looks like the rapper had nearly a dozen different drugs in his system when he overdosed and died on his tour bus.
TMZ obtained Lil Peep's toxicology results from the Pima County Medical Examiner, which revealed that the rapper died as the result of an overdose of Fentanyl and Xanax.
Peep's official cause of death came from the "combined toxic effects of fentanyl and alprazolam." Alprazolam is the generic form of the anti-anxiety prescription drug Xanax. Combining Fentanyl and Xanax can be lethal, or at the very least, can cause respiratory distress and/or a coma.
In addition to those drugs, Peep's blood tested positive for marijuana, cocaine and the painkiller Tramadol. The rapper's urine also tested positive for those drugs, as well as powerful opiates like Hydrocodone, Hydromorphone (Dilaudid), Oxycodone and Oxymorphone. Surprisingly, however, Peep had no alcohol in his system. The Medical Examiner ruled that the rapper's death was an accident.
The 21-year-old rapper was found dead on his tour bus the night of November 15th, right before he was scheduled to perform a concert in Tucson, Arizona. A disturbing video posted on his friend's Instagram story showed the rapper apparently overdosing right before he died in his sleep.
Prior to the release of Lil Peep's toxicology results, police had launched an investigation into his death. According to law enforcement sources, investigators were interested in a series of Twitter DMs sent from a woman named Mariah Bons, who was believed to have gone to Peep's tour bus not too long before he died.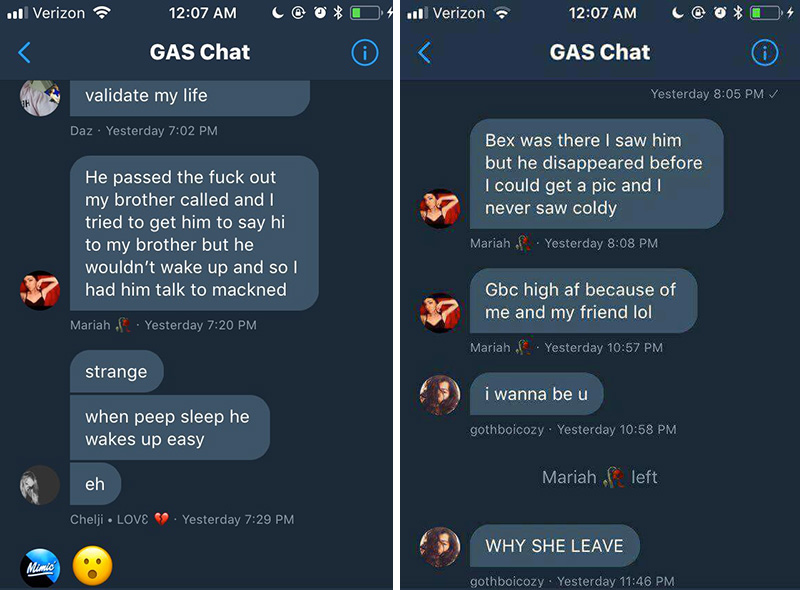 She allegedly sent a message to a friend that said, "GBC [Lil Peep] high af because of me and my friend lol." Bons also allegedly wrote in another message, "He passed the f**k out my brother called and I tried to get him to say hi to my brother but he wouldn't wake up…"
According to the police report, Lil Peep took a nap before his concert in Tucson and never woke up. Peep's manager said she saw him earlier on his tour bus and he looked perfectly normal. She said Peep took a nap around 5:45 PM PST and when she checked on him a little later, he was snoring and breathing normally, but she was unable to wake him from his slumber, so she decided to just let him sleep.
When another manager went to check on Peep a third time to wake him up for the show, just before 9 PM, the rapper wasn't breathing and was "completely unresponsive." Peep's team immediately began to administer CPR, but they weren't able to bring him back.
Police say when they arrived on the scene, they found several Xanax pills, loose marijuana and an unknown tan powder substance on Peep's tour bus.
Be the first to receive breaking news alerts and more stories like this by subscribing to our mailing list.