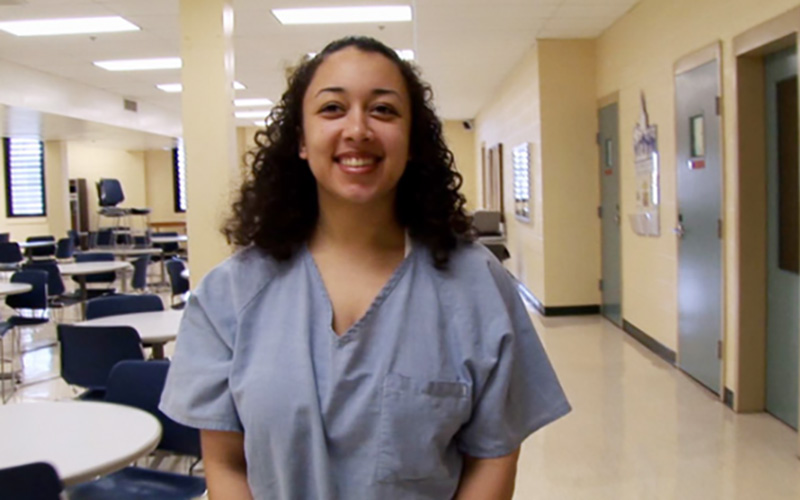 A number of celebrities and social justice activists are rallying around a former child sex slave who is currently serving a life prison sentence at the Tennessee Prison for Women for shooting and killing her abuser in 2004 when she was just 16 years old.
When she was a teen, Cyntoia Brown ran away from home and met a young nicknamed "Kutthroat," who forced her into drugs and prostitution. Kutthroat introduced Brown to a 43-year-old real estate agent named Johnny Allen. She said she was afraid of Allen, and he was acting weird before she fatally shot him in 2004 in Nashville, according to the Associated Press.
In 2011, Brown and her case were extensively covered in a documentary by Filmmaker Dan Birman, who documented the case for seven years. In the film, Brown explained her abuse and how it made her paranoid. "She was picked up by a 43-year-old man," Birman said. "Cyntoia was 16 years old."
Brown's case, which was tried in adult court, has recently been highlighted in an investigation by Nashville's Fox 17 and, as a result, has garnered a ton of publicity and national media attention. The now 29-year-old is being called a sex trafficking victim and many say that due to changes in the way cases like hers are prosecuted these days, she wouldn't be sentenced to life behind bars.
Here's what you need to know about Cyntoia Brown and her case:
Cyntoia Brown said she was frightened by Allen's "strange behavior," and she shot him to escape.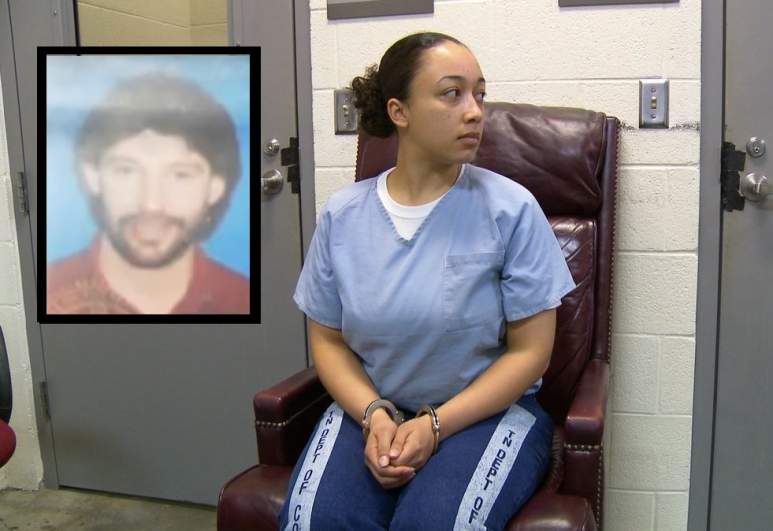 Cyntoia Brown was living with a man nicknamed "Cut-throat" who she said forced her prostitution. Cut-throat was physically and verbally abusive to Cyntoia and threatened to find her if she ever tried to leave him.
In August 2004 Cut-throat told Brown to go out and make some money. A man named Johnny Mitchell Allen picked her up on the street, bought her some food and asked her to go back to his house.
According to AP, this is what happened that day:
He drove her back to his house where his strange behavior frightened her and made her want to escape. When she couldn't sneak away, she said she wanted to nap. He lay down with her but didn't fall asleep. He kept getting up and standing over her. She became more panicked, convinced something was going to happen to her. Finally, she shrugged off his advances and, as he rolled over, she took a gun from her purse and shot him once in the head.
According to Fox 17 Nashville, in her court testimony, she said Allen "was a sharpshooter in the Army." She said, "I'm sitting here thinking if he does something, what am I going to do?"
Brown has never denied her crime and admitted that she shot and killed Allen. "I shot him," she said shortly after the crime. "I executed him."
She said she was used to being beaten, choked and having a gun pointed at her, and that affected her judgment. Even though what Brown did could be considered self-defense, a jury convicted her of first-degree murder and she was sentenced to life in prison in 2006.
Her case has since brought attention to child sex and prostitution. In 2011, laws in Tennessee were changed, prohibiting anyone aged 18 or younger to be charged with prostitution.
"She was being sex trafficked. The pimp's name was Kutthroat," Davidson County Juvenile Court Administrator Kathryn Sinback told Fox 17.
"She did kill someone, she deeply regrets it, but she was a child and she was being exploited," End of Slavery TN founder Derri Smith told Fox 17. "[There's] no such thing as a child prostitute or a teen prostitute, I think we've had to have a cultural mind shift."
Brown has since appealed her guilty verdict, but so far, unfortunately, those appeals haven't been successful.
Read official court documents from Brown's case below:
A documentary called "Me Facing Life: Cyntoia's Story" has helped bring attention to Brown's case.
In 2011, PBS's Independent Lens series released a documentary highlighting Cyntoia Brown's case called "Me Facing Life: Cyntoia's Story," which was produced and directed by Daniel Birman.
In 2004, Cyntoia Brown was arrested for murder. There was no question that a 43-year-old man is dead and that she killed him. What mystified filmmaker Daniel Birman was just how common violence among youth is, and just how rarely we stop to question our assumptions about it. He wondered in this case what led a girl — who grew up in a reasonable home environment — to this tragic end?

Me Facing Life: Cyntoia's Story explores Cyntoia's history and her future. Without attempting to excuse her crime as youthful indiscretion nor to vilify her as an example of a generation gone off the rails, Birman simply follows Cyntoia through six years of her life after the crime, and searches for answers to persistent questions.
Birman told Fox 17 Nashville that Brown came from a family of women who were victims of sexual violence. Both her grandmother and mother were raped. "We started the conversation, this is a young girl who's at the tail end of three generations of violence against women," Birman said. "She had no chance."
Adding to the tragedy of the case, Brown, who was given up for adoption by her biological mother Georgina Mitchell when she was two years old, is also a victim of fetal alcohol syndrome. Georgina admitted to abusing alcohol while she was pregnant with Brown.
Effects of fetal alcohol syndrome include intellectual disabilities that affect a person's ability to think rationally and understand the consequences of her actions, as well as neurological, emotional, and behavioral issues.
According to AP, Richard Adler, a clinical and forensic psychologist, testified in 2012 that despite Brown's high IQ, she was functioning at the age of a 13 or 14-year-old when she killed her rapist.
In addition to abusing alcohol while pregnant, Brown's mother also started using crack cocaine when Cyntoia was eight months old and she gave Cyntoia up for adoption to a woman named Ellenette Brown.
The film shows that even though Ellenette Brown provided a generally stable home for Cyntoia, she hadn't had sufficient stability in her life for proper emotional development, and as a young teenager, she began abusing alcohol and drugs.
Brown had become a runaway by 2004, and by the time she met Cut-throat, she had already been the victim of several rapes and physical abuse.
Brown earned an Associate's Degree from Lipscomb University while she was in prison and has worked in the juvenile justice system mentoring women.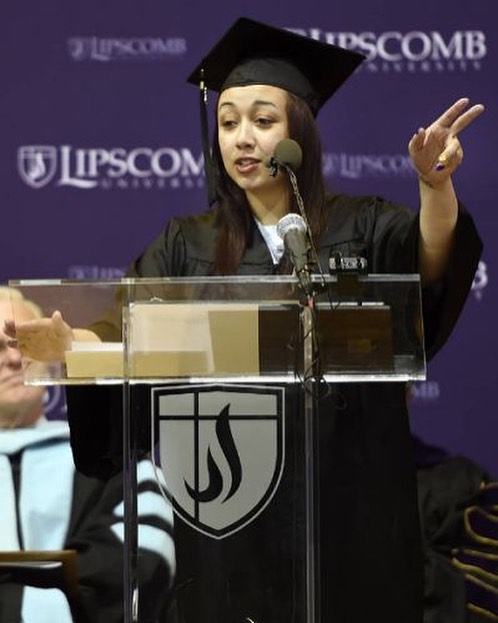 While she was in prison, Cyntoia Brown worked towards obtaining a degree from Lipscomb University. Brown graduated from the school in December 2015 with an associate's degree she earned while in prison, and she's currently working towards completing her bachelor's degree.
Preston Shipp, a former prosecutor turned criminal justice advocate who taught Brown, told Nashville Scene that she was his star student and said that he thinks she would make a good litigator herself. Last year, Shipp wrote in an op-ed for The Huffington Post that Brown is a victim who shouldn't have been convicted of murder:
Cyntoia's story is tragic, but it is by no means unique. Numbers are hard to estimate, given the hidden nature of human trafficking, but as many as 300,000 children are trafficked for commercial sex each year in the United States. The crisis is immense and complex. There are no easy answers or quick fixes. However, we must not lose sight of the fact that the victims of trafficking are, in fact, victims.

Cyntoia, a child, was a victim of cruel exploitation before she pulled the trigger, and she did not cease to be a victim thereafter. Recent scientific data has confirmed what common sense has always taught us: children are different from adults. Children, even children who are sixteen and seventeen years old, are not yet physiologically and psychologically formed. Cyntoia is not the same person that she was when she was sixteen. She has overcome her awful past, is compassionate and caring, has a quick wit, and is a straight-A college student. Imprisoning her for the rest of her life constitutes a failure on the part of society to treat children as children and victims as victims.

As we commemorate Human Trafficking Awareness month, we should be especially concerned with healing victims of the kind of trauma caused by being trafficked for sex, even if those victims have acted out violently.

We must invest in programs that bring about lasting change because we know that people, especially young people like Cyntoia, have great potential to grow and transform into something profound and wholesome and altogether different from their traumatic past. Toward that end, I am grateful that my hometown of Nashville, Tennessee, recently announced the creation of a Human Trafficking Court, the goals of which are to identify victims of human trafficking and assist them by providing drug or mental health treatment, job and life skills training, or access to housing. Nashville will be just the fifth city in the country to implement such a court. In so doing, the city implicitly recognizes that people who are forced into sex should be treated as victims, not as criminal defendants.

In spite of everything that has happened to her, Cyntoia has managed to persevere. Had she been a recipient of intervention, counseling, drug treatment, and not merely decades of punishment, there is no telling what she could have achieved.
During her time behind bars, in addition to earning her degree, Brown has mentored women while working as an unpaid consultant for the juvenile justice system. "I myself can create opportunities to help people [behind bars]," Brown said.
Kathryn Sinback, Davidson County's Juvenile Court administrator, told Fox 17, "She has used her experience to be able to make things better, juvenile justice, human trafficking and safety and security for youth and so I think what she has to offer is invaluable."
Sinback, who was Brown's public defender, told The Tennessean, "We are still working collaboratively to try and work towards changing the laws for juveniles sentenced to life and life without true parole."
Kim Kardashian tweeted about Cyntoia's case and said she's contacted her attorneys to try to help her. Rihanna and LeBron James have also spoken out about the case and slammed the U.S. justice system.
The system has failed. It's heart breaking to see a young girl sex trafficked then when she has the courage to fight back is jailed for life! We have to do better & do what's right. I've called my attorneys yesterday to see what can be done to fix this. #FreeCyntoiaBrown pic.twitter.com/73y26mLp7u

— Kim Kardashian West (@KimKardashian) November 21, 2017
Kim Kardashian tweeted about Cyntoia Brown's case Tuesday (Nov. 21) to her 57 million+ followers and asked for her case to be reviewed. Kim also said she has reached out to her personal attorneys to see if they can help Cyntoia get a new trial and reverse her conviction.
"The system has failed," she tweeted. "It's heart breaking to see a young girl sex trafficked then when she has the courage to fight back is jailed for life! We have to do better & do what's right. I've called my attorneys yesterday to see what can be done to fix this. #FreeCyntoiaBrown"
Other celebs have also joined the effort, including Rihanna, who wrote on Instagram, "did we somehow change the definition of #JUSTICE along the way?? cause….. Something is horribly wrong when the system enables these rapists and the victim is thrown away for life! To each of you responsible for this child's sentence I hope to God you don't have children, because this could be your daughter being punished for punishing already! #FREECYNTOIABROWN #HowManyMore"
LeBron James has also spoken out against Cyntoia's case, writing on Instagram, "What's really going on here man!?!? Like seriously though. Guess she didn't have the RIGHT to finally defend herself huh?!? GTFOH. Cyntoia should be getting a award, medal of courage of sort instead of being locked up. But not only locked up, convicted as an adult and won't be eligible for parole til 69 years of age!! She's 29 now!"
The posts have led to the hashtag #FreeCyntoniaBrown to be a global trend across various social media platforms, including Twitter.
A petition on MoveOn.org has been set up to help bring awareness to Cyntoia Brown's case. The petition, which has so far collected more than 100,000 signatures, asks for "love and compassion."
Please view and share this with everyone you know and if you have a heart of mercy and compassion; please sign the petition. Misguided and lost children is an epidemic that we as adults should be responsible for; not the child. Although murder was committed in this case; adults have committed murder and received a lesser than a life sentence. This woman (who is now 25) was only a child at 16 years of age at the time of the incident when her 42 year old victim (a grown man who had lived his life) solicited sex with this child; He had the upper-hand being the adult and should have made the decision to help her seek a better way instead of co-signing on her destruction by soliciting sex. She received life in prison for her victims murder. As of today; she has already served 9 years in prison.

You can write Cyntoia Brown at:
#410593
3881 Stewart's Lane
Nashville, TN 37218

or via Twitter at:

twitter.com/cyntoiabrown
Recent U.S. Supreme court rulings on life sentences for teens have had no impact on Brown's case, and she won't be eligible for parole until she's 67 years old.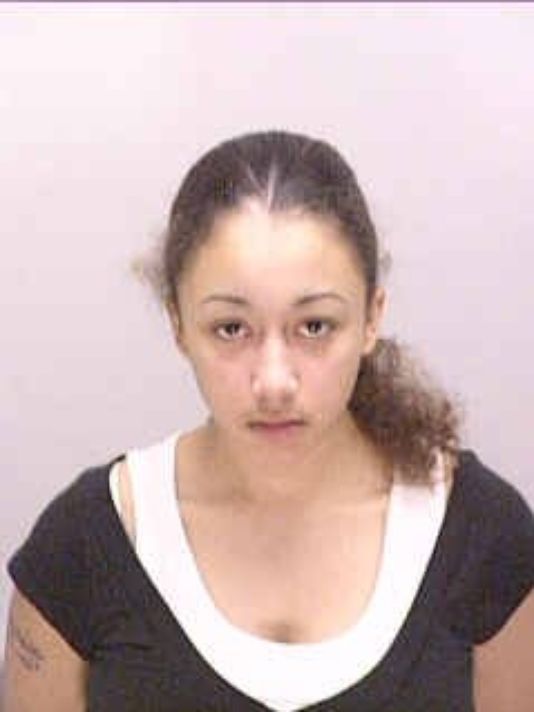 In recent years, the United States Supreme Court has issued rulings that require states to review life without parole jail sentences. According to The Tennessean, since 2014, at least 24 states have passed laws that require an automatic review of life sentences for teenagers after they have served a certain number of years.
But the decision has no effect on Brown's case and others like it because it applies only to life sentences where there is no possibility of parole or automatic review of a sentence after a period of time.
Nearly 200 people are serving life sentences in Tennessee for crimes they committed when they were teens, and The Supreme Court's rulings have had no impact because state law already includes a mandatory review after 51 years, which social justice advocates call a "virtual life sentence."
"A life sentence in Tennessee is basically life without parole," Kathy Sinback said.
Along with pushing reform that led to the change in Tennessee law banning prostitution charges against people under the age of 18, Brown's case has also been cited by legislators who hope to pass a bill that will give teens serving life sentences a second chance. Such a law would require a review of teen lifers' sentences after 15 or 20 years, which would give 29-year-old Brown a second chance at life when she reaches 31 or 36 years old.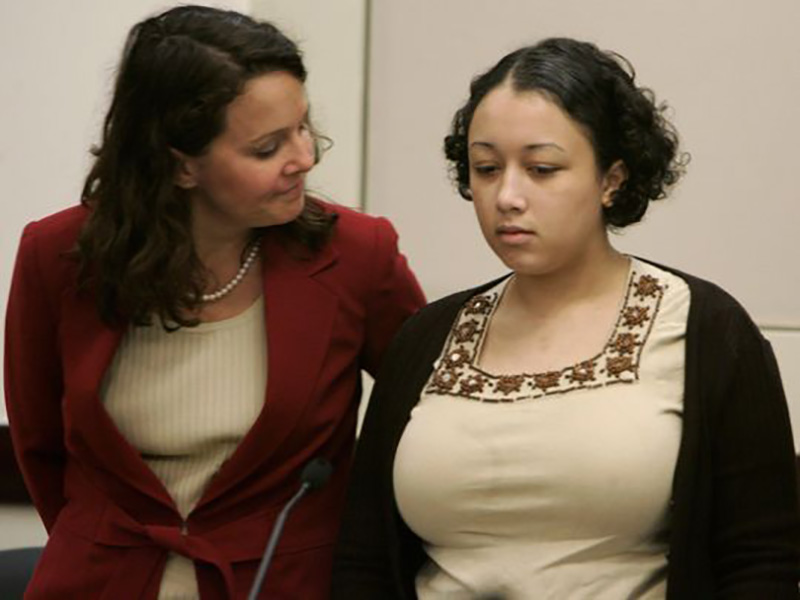 In 2006, Sinback was appointed to represent Brown and has since helped lead efforts in Tennessee to change the law.
"You are basically taking a kid at age 14 or 15 or 16 and making a decision about the rest of their life based on who they are at that age, and they're not developed human beings at that time," Sinback said. "You have kids at their peak of poor judgment, impulsivity and lack of development and we're taking that one thing that they do and locking them into sentences that are going to last for the rest of their lives."
The bill has been introduced by Tennessee lawmakers and advocates twice, including an attempt in 2016, but they have been unsuccessful getting it passed.
Be the first to receive breaking news alerts and more stories like this by subscribing to our mailing list.