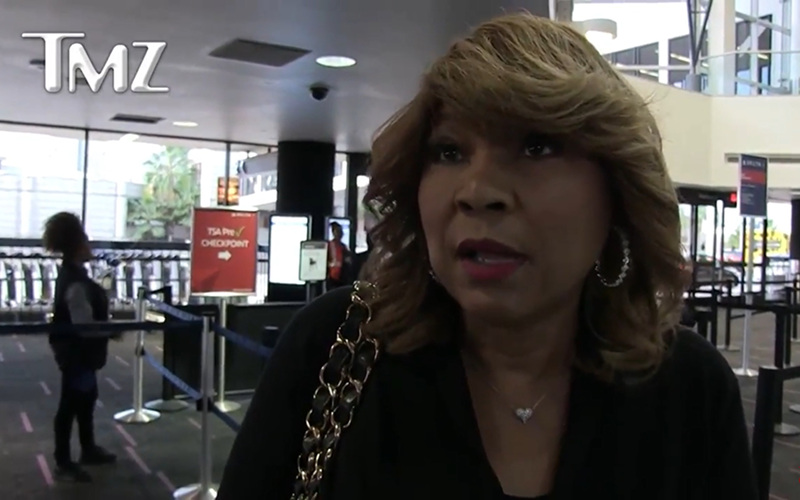 Wow! The issues between Tamar Braxton and Vincent Herbert must be much worse than we could have imagined. Tamar's mother says she fears for her daughter's life and wants Vince to stay away from her before he kills her.
TMZ caught up with Evelyn Braxton at LAX on Friday (Nov. 1) and the Braxton family matriarch was extremely candid about her daughter's divorce. She sternly warned Vince to:
"Keep his hands off of my child! Stop, before he hurts her or kills her. I love Vince, but I don't want him to kill my child. It's as simple as that. Stop!"
It was reported earlier today that Vince wants to save his marriage and is willing to try marital counseling. Again, fearing for Tamar's life, Evelyn agreed that Vince needs to seek professional help.
"I think that if a person really means what they're doing then they'll go and get help. I think he needs to go and get counseling before someone gets killed."
The picture that Evelyn paints is incredibly troubling. Tamar and Vince were involved in a domestic dispute last year in which Vince reportedly bit his wife's finger, causing her to need medical attention. Police were called to the scene, but no charges were filed as Vince had already left the premises.
It was also reported that the August 2016 incident was not the first time the couple had gotten physical with each other.
After nearly nine years of marriage, Tamar filed for divorce last week and has already moved out of the home they share. The couple has a 4-year-old son together. Let's hope that this divorce remains safe and does not get messy.
Be the first to receive breaking news alerts and more stories like this by subscribing to our mailing list.