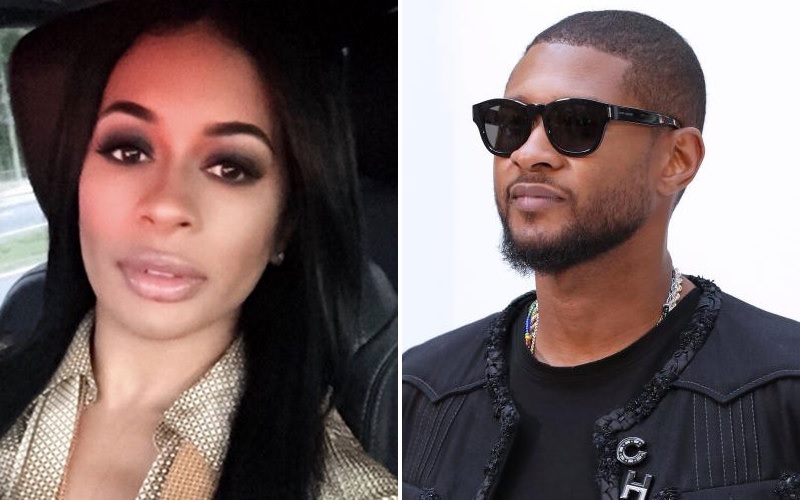 Usher might be one step closer in dismissing one of the lawsuits connected to his herpes scandal and he didn't even have to do anything. One of his accusers was just caught in a lie regarding her case and it could possibly call her credibility into question.
TMZ has obtained audio of Laura Helm telling her publicist, Dennis Byron, that Usher used a condom during both of their two alleged sexual encounters. However, in her $20 million lawsuit, she claims Usher only used protection during their FIRST encounter.
"That's why they make protection, for people who have STDs," Helm told Byron as she explained why it didn't matter Usher didn't inform her of his STD status before engaging in sexual activity. (FYI: Condoms only reduce, but does not prevent, the spread of herpes).
In the phone conversation allegedly recorded on July 19, Helm also tells Byron she had no intention of suing the singer. "I'm not moving forward with anything!" she said. "I don't want people to know I had sex with someone who has an STD. That's even more embarrassing." Helm filed her $20 million lawsuit two days later.
Doing damage control, Helm's lawyer Lisa West tells TMZ that her client actually lied to Byron about having protected sex with Usher because she thought Byron was attempting to sell a story about her to the media.
According to West, Helm "didn't want to be exploited and, in her attempt to deter Byron from doing so, she told him (inaccurately) that she never had unprotected sex with Usher and that she did not have herpes."
West added that Helm suspects Byron of extorting her and has alerted law enforcement. TMZ also reports that a judge dismissed Helm's claim Byron was stalking her on Friday (Oct. 6) due to lack of evidence.
As for Usher, he recently filed new court documents which, again asserts his defense that Helm assumed any risks when she consented to sexual activity with him. He claims in the documents:
"With a one in six chance that any given partner could have genital herpes, [she] assumed the risk of contracting an STD each and every time she chose to have unprotected sex with a casual, consensual partner."
Helm claims in her lawsuit that she contracted Herpes Simplex 2 from Usher after having sex with him on two separate occasions in April 2017, once with a condom and once without. She says they had been "platonic acquaintances" for several years prior to making their relationship sexual.
Be the first to receive breaking news alerts and more stories like this by subscribing to our mailing list.