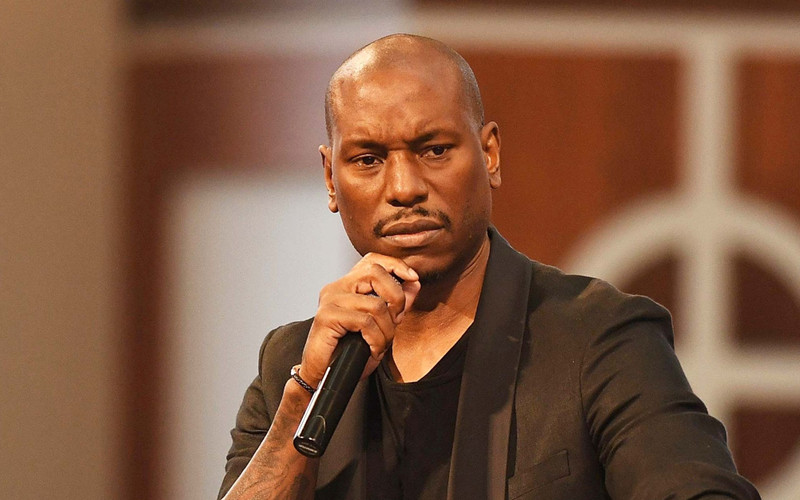 Tyrese's custody battle with his ex-wife Norma Gibson has been messy for several months, but things just got more serious for the actor. The L.A. County Dept. of Children and Family Services is investigating Tyrese over claims he abused his 10-year-old daughter.
In recent court documents, Norma claimed Tyrese spanked their daughter, Shayla, "between 12 and 16 times." Shayla allegedly told her mother that her father spanked her so hard that it was painful to sit.
Norma also alleges Tyrese pushed Shayla to the ground "pinned her face down, put his knees on her back, grabbed her hands with one arm and beat her with the other" during the August 19 incident.
Norma's lawyer confirmed in court on Tuesday (Oct. 3) that DCFS had launched an investigation into the allegations. However, this is most likely a precautionary measure, as it's common for DCFS to look into most abuse claims.
Norma was granted a temporary restraining order against Tyrese in September. He was ordered to stay at least 100 yards away from her and their daughter. She is also seeking full physical and legal custody of Shayla, a restraining order prohibiting Tyrese from physically disciplining their daughter, and requesting he take domestic violence courses.
Tyrese's lawyer, Terry Levich Ross, didn't hold back her feelings about Norma, calling her a "lying piece of sh*t." She also defended her client. "Tyrese is devastated. He's a good guy and I will prove that," she told TMZ.
Responding to the allegations, Tyrese claims he only spanked Shayla once on her bottom. He told People last month that he would never harm his daughter and wants nothing more than to co-parent with Norma.
"There is nothing I love more in this world than my daughter and I would never do anything to harm her well-being or happiness. Co-parenting is tough and it's unfortunate when your partner tries to sabotage the situation with hurtful lies and irrational behavior."
Tyrese described Norma as "bitter," "resentful," and mean-spirited in a lengthy Instagram post in September. He believes she is only out for revenge because he has recently remarried while she has yet to find another significant other since their split in 2009.
Be the first to receive breaking news alerts and more stories like this by subscribing to our mailing list.