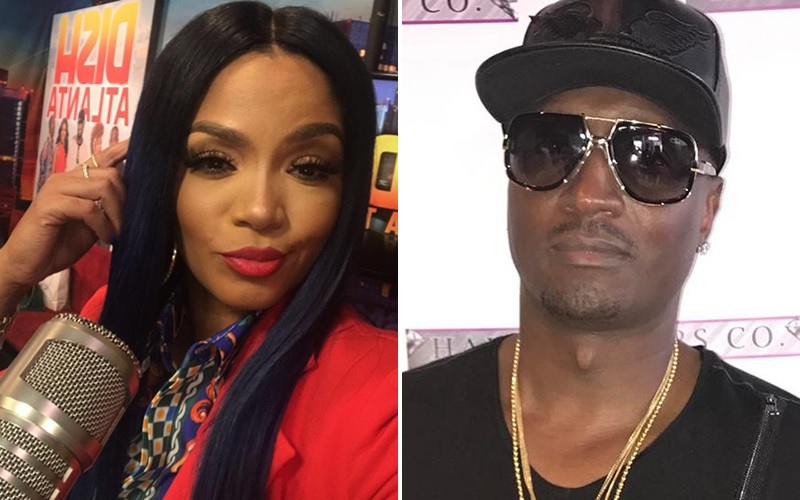 While one Love & Hip Hop Atlanta couple have found their way back together, another couple has called it quits. It took way too long, but Rasheeda has finally seen the light and has separated from her no-good cheating husband, Kirk Frost.
Dish Nation hosts Gary With Da Tea and Porsha Williams were both shocked when Rasheeda dropped the bombshell during their interview on Monday (Sept. 25).
"[W]e're separated and we're working on making sure we're doing everything we need to do for our family."
Rasheeda and Kirk have been together for nearly 19 years. She says co-parenting their two children Ky, 16, and Karter, 4, is their primary focus right now.
"We are parenting very well. We have good communication. Two people trying to figure out the best thing to do for our children as far as making them comfortable, as far as him and I, that's just what it is."
Rasheeda's break from Kirk has been a longtime coming, particularly after it was revealed during the most recent LHHATL season that Kirk cheated on her with stripper Jasmine Washington and possibly fathered a child outside of their marriage.
We reported in August that Kirk took a paternity test to determine if he was the father of Jasmine's 1-year-old son, Kannon. It has been reported that he IS the father, but the court-ordered results were read privately.
During Monday's interview, Gary asked Rasheeda if Kirk actually took the paternity test. The Boss Chick responded with a stern look at the host accompanied by a sassy "HMPH!" Though not a definitive confirmation, we can all read between the lines.
Rasheeda says she is currently focusing of her business ventures and is weighing her options of returning to Love & Hip Hop Atlanta after such an emotional and difficult season.
Be the first to receive breaking news alerts and more stories like this by subscribing to our mailing list.