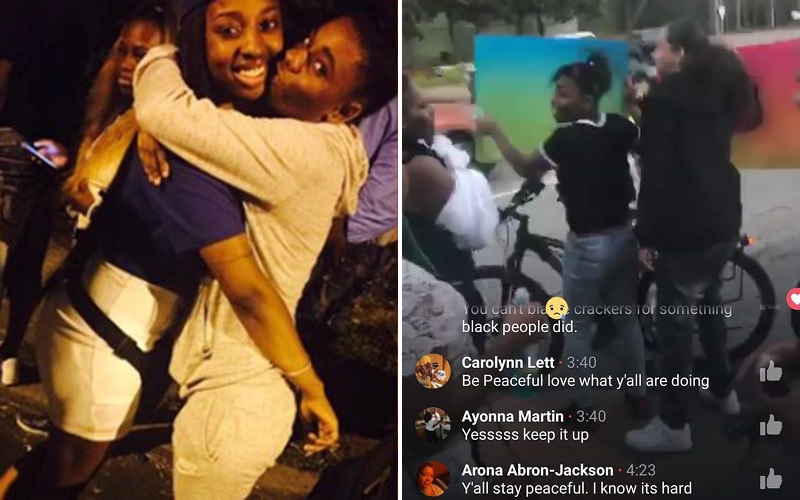 Kenneka Jenkins' self-proclaimed best friend, Monifah Shelton, may have been arrested while attending a protest seeking justice for Kenneka's mysterious death.
An arrest has not been confirmed, but it has been claimed on social media that Shelton was possibly arrested on Thursday (Sept. 14) for disobeying police orders. According to online reports, Shelton was "going into the streets and causing disorder during the protest."
While recording on Facebook Live at a Rosemont, Illinois police station, activist Jedidiah Brown stated that in addition to Shelton, Lamon Records, Joshua Gardner, and a fourth person may have also been arrested for trespassing during the protest. Brown also stated their bond could be set up to $150.
A woman also waiting in the police station for information claimed Shelton was the first to be arrested and Records confronted the officer on her behalf, only to be arrested as well.
A screenshot of Shelton allegedly at the protest has also begun to circulate.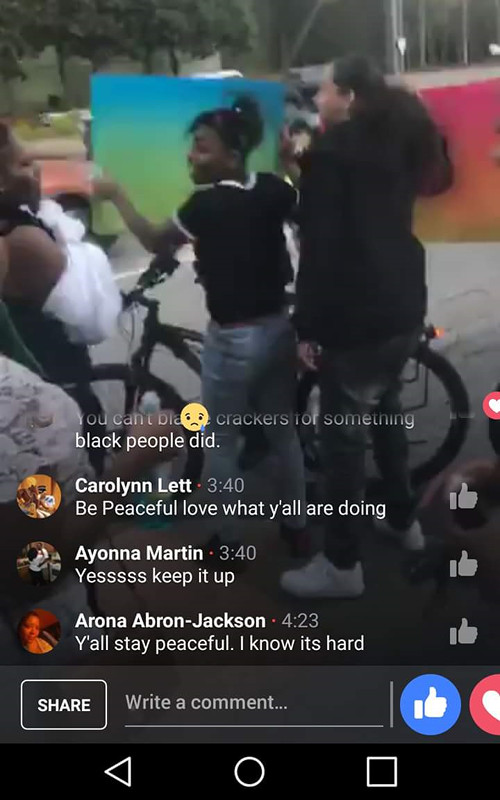 Again, this arrest has NOT been confirmed and is also NOT in connection to Kenneka's death.
Shelton attended the party at Crowne Plaza Hotel with Kenneka and social media has speculated that she was, in some capacity, involved in the 19-year-old's mysterious death.
The viral Facebook Live video in which some claimed to hear Kenneka say "Help me" before possibly being assaulted was recorded on Shelton's account, although Irene Roberts was the one holding the camera and wearing the heavily reflective sunglasses.
Shelton has since been attacked online and it was even rumored that she had committed suicide due to the backlash she was receiving. However, this rumor was started by a fake Instagram account and then falsely reported by a clickbait site.
Kenneka Jenkins was found dead in a walk-in freezer at Crowne Plaza Chicago O'Hare Hotel on Sunday (Sept. 10) after attending a party there with friends on Friday. A cause of death is still unknown, but social media sleuths are convinced Monifah Shelton, Irene Roberts, and another friend, Shamaya Winder, were involved.
Anti-violence activist, Andrew Holmes, revealed Thursday (Sept. 14) that Rosemont police showed him hotel surveillance footage of a disoriented Kenneka walking into the freezer alone and unable to get out.
Kenneka's mother, Tereasa Martin, refutes Holmes' claims and will review the surveillance video with her lawyer today (Sept. 15). She has been adamant that there is more to her daughter's death than what has been told to her so far.
Be the first to receive breaking news alerts and more stories like this by subscribing to our mailing list.